In our previous post we talked about the 5 Pieces of Innovative Technology for Your Computer. And the virtual reality technology is one of them. Today we present you our new experiment, Aurora Player for VR. It is the next generation video player for your virtual headset, that show you a reality glow effect around the video content. You can try this WebVR app for free in your modern web browser.
This app is built up with the WebVR API and with the same technology as in the most popular Turn Off the Lights Browser extension. You can play the demo video that is default loaded, but you can also choose your own video from your hard disk or phone memory SD card. Set VR headset on, and you ready to experience this virtual reality. In this next-generation video player app, you can play it on your Google Cardboard, Daydream, Samsung Gear VR, Oculus Rift, HTC Vive, and Windows Mixed Reality headsets.
You can try yourself this free Aurora Player for VR on your modern web browser. This virtual reality technology is only supported on Google Chrome, Firefox, Opera and Microsoft Edge. And if you liked the new experience you as user can get it also on your personal computer. The app is available for Mac and Windows users.
Customizable Virtual Reality Technology
In this virtual world you can play your own favorite videos and movies. And you can also customize the background to your own style. Such as the color black, gray, white, purple, red, yellow, blue and green.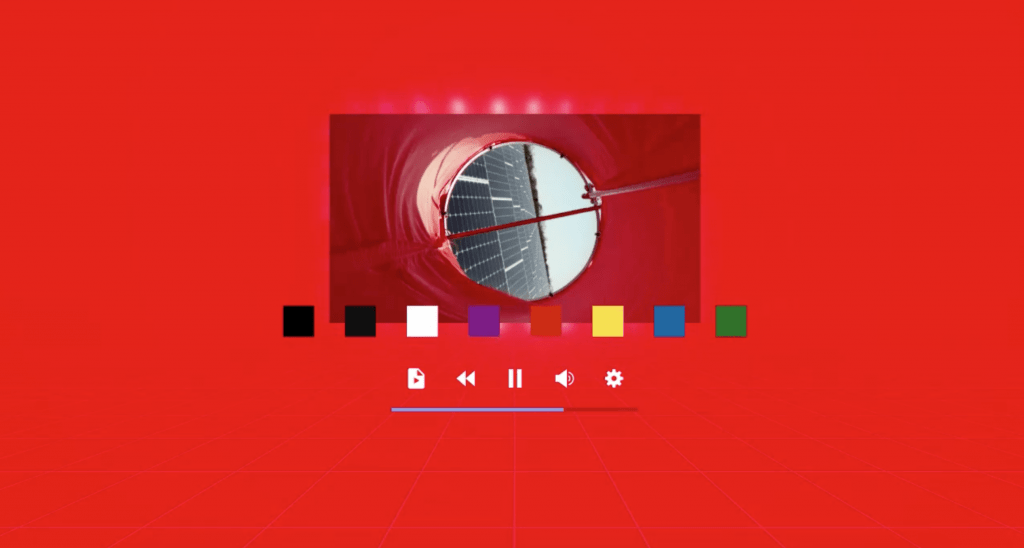 We hope you like this new WebVR project, and experience yourself a beautiful way to enjoy your own videos in the VR headset. And you can always feedback us on the official support page of Aurora Player.