You can get today the most ultimate tool in your Safari web browser. Because the Turn Off the Lights extension can do much more then you think.
What is new in this Turn Off the Lights for Safari extension version? There are many amazing improvements available for you. You get all the innovative features from the Turn Off the Lights Chrome extension version 4 engine. Here below a brief overview of what you can do in the new Safari extension version.
The Double Click Menu
When you open a web page, you can click double on gray lamp button. This will open the popup menu on top of the website content. In this popup window, you can change the opacity and color of the dark layer.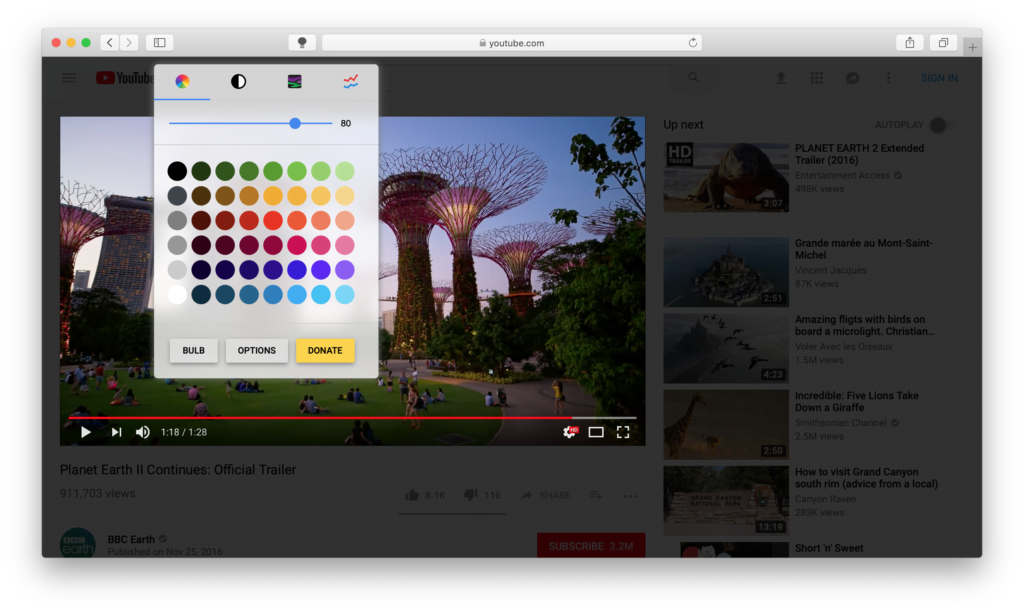 Also, you can enable here the Night Mode, Atmosphere Lighting feature with a single click on the checkbox.
Discover your favorite website in the dark
In this new version, you can know how much energy you saved when you dim the web page for a certain time. And you can know what is your favorite website where you engage the most with the Turn Off the Lights extension. This analytics information is only available on your Mac computer.
Better Night Mode
This version includes also an update for the Night Mode feature. With a click on the switch, you can convert the website day theme to a night theme. And with the new double click menu, you can customize live the background color, text and hyperlink color.
Improvement Options page
The Options page layout is more simple and easy to use. And yes, there is Dark Mode available when you click on the three-dot icon. That is great for dark macOS Mojave users.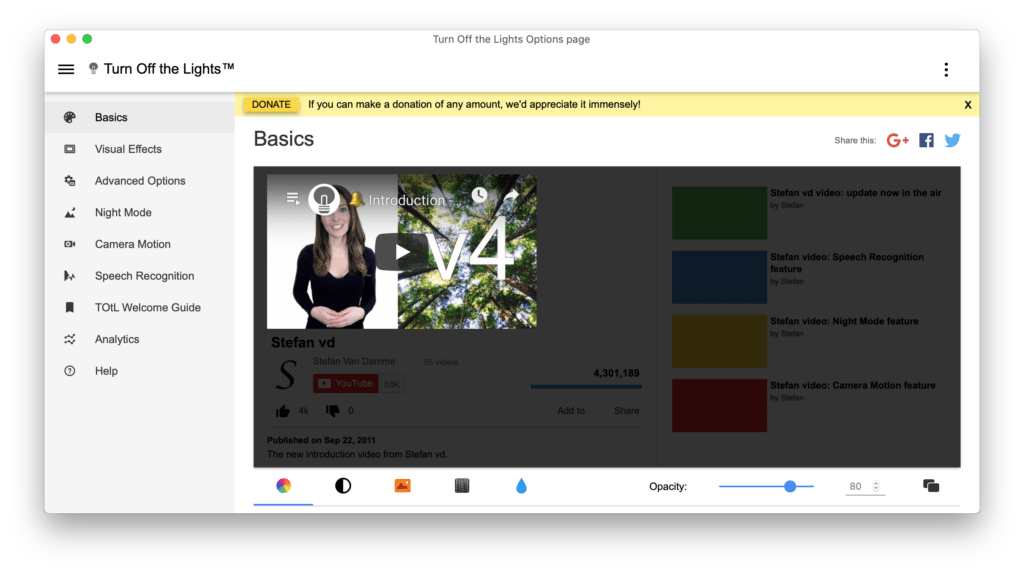 The Turn Off the Lights for Safari extension is 100% free. And we don't charge you to get this extension in your Safari web browser. As we believe this tool must be available for everyone, from students to teachers, and users who want to protect his eyes against this bright white light.
But for the developer as us, the macOS platform to publish this Safari extension is not free, Apple charges us each year 99$. If you like our work, please make a small donation to keep this free and open Source Turn Off the Lights available each year.