Introduction
In an era where online privacy and security have become paramount concerns, web browsers and their extensions play a significant role. One such extension that takes this very seriously is the Turn Off the Lights Firefox extension, which has undergone a major update known as Manifest V3. This update promises to make the extension faster, more secure, and better for user privacy. We will explore what the Turn Off the Lights extension is, the changes introduced with Manifest V3, and why it matters for Firefox users.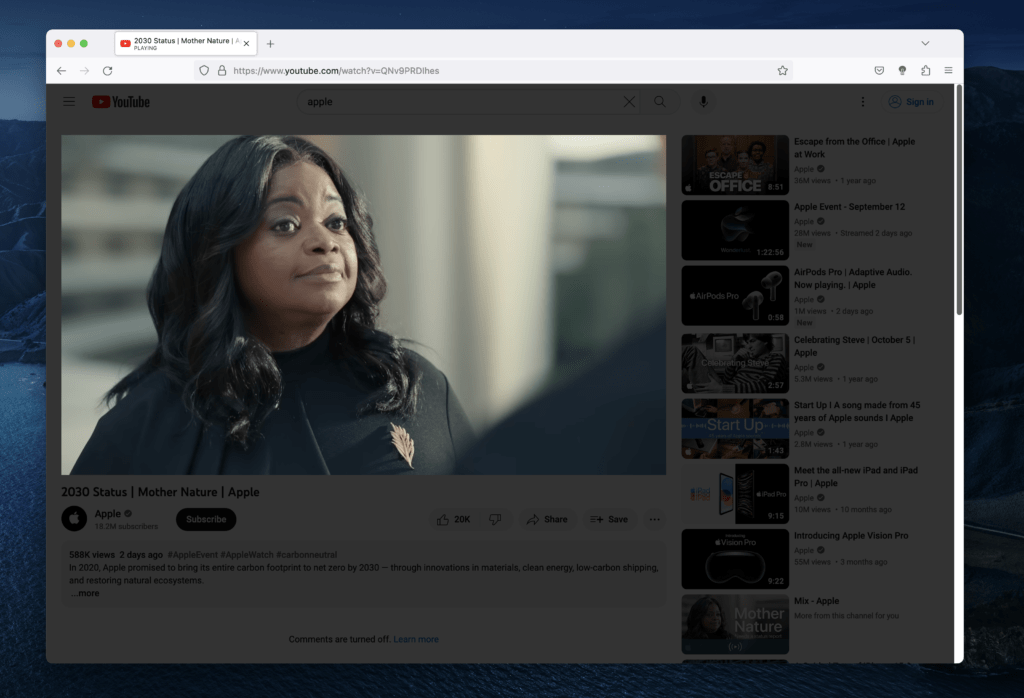 What is the Turn Off the Lights Firefox Extension?
The Turn Off the Lights extension is a popular tool among web users, especially those who value a seamless and immersive online experience. It is designed to improve the video-watching experience by dimming the background and focusing on the video content itself. With a single click, users can dim the lights on the web page, reducing distractions and enhancing their visual experience.
The Transition to Manifest V3
1. Speedier Performance
One of the most notable improvements with Manifest V3 is the extension's speed. Firefox users will appreciate a faster browsing experience as the extension now utilizes modern web technologies, leading to quicker loading times and responsiveness. This enhancement ensures that users can enjoy their favorite videos without any lag or delays.
2. Enhanced Security
Security is a paramount concern when it comes to browser extensions, and Manifest V3 addresses this issue effectively. With its revamped architecture, the Turn Off the Lights extension is more secure than ever. It incorporates stricter security measures to prevent malicious code from infiltrating your browser, providing a safer online environment for users.
3. Better Privacy Protection
Privacy-conscious users will be pleased to know that Manifest V3 places a strong emphasis on protecting their personal data. The extension now adheres to the latest privacy standards, ensuring that your browsing habits and information remain confidential. This shift towards better privacy aligns with the growing demand for online anonymity.
Why Does Manifest V3 Matter for Firefox Users?
4. Compatibility
Manifest V3 is designed to be compatible with the latest versions of Firefox 109 and higher. This means that users can seamlessly integrate the Turn Off the Lights extension into their browser without worrying about compatibility issues or glitches. It is a hassle-free experience for Firefox enthusiasts.
5. Improved User Experience
The ultimate goal of Manifest V3 is to enhance the user experience. By offering a faster, more secure, and privacy-focused extension, Firefox users can enjoy their online activities with greater peace of mind. The Turn Off the Lights Firefox Extension with Manifest V3 ensures that your time spent on the web is enjoyable and secure.
6. Easy Installation
Installing the Turn Off the Lights Firefox Extension with Manifest V3 is a breeze. Users can simply visit the Firefox add-ons store, search for the extension, and install it with just a few clicks. The straightforward installation process means you can start benefiting from the extension's features almost instantly.
The new Turn Off the Lights Firefox Extension Manifest V3 is available in the extension version 4.4.3.0 and higher. That is available in the Mozilla Firefox add-on store. Also, the source code is publicly available on GitHub.
Conclusion
In a world where online privacy and security are paramount, the Turn Off the Lights Firefox extension's transition to Manifest V3 is a significant step forward. With faster performance, enhanced security, and improved privacy protection, Firefox users can enjoy a more seamless and secure browsing experience. The easy installation process and compatibility make it a must-have extension for those who value an immersive online experience.
In our unwavering commitment to delivering cost-free and Open-Source software, the task of upkeeping and elevating our web browser extension demands resources of no small measure. Should you deem our Turn Off the Lights browser extension invaluable and wish to bolster our endeavors, we kindly beseech your consideration of a small donation. Your benevolent contribution shall traverse a considerable distance in furthering our quest to furnish a superlative browsing milieu to a global audience.