We are happy to announce that Turn Off the Lights Browser extension version 4 is now online! It is the biggest update ever for Turn Off the Lights. There are many improvements on the front, and also in the back end of this most popular browser extension. What makes this now the most Ultimate Extension for all websites.
The Ultimate Extension for the web
Design
It all starts with the design and the interaction of a web page. For example, when you dim the web page. You find out that the page is not dark enough. With a double click on the gray lamp button in your toolbar. You see a new popup menu show up. Here you can increase and decrease the opacity of this dark layer and change the color.
However, in this popup menu, there are four tabs inside. And that includes a color palette, Night Mode, Atmosphere Lighting, and the Turn Off the Lights Analytics tab.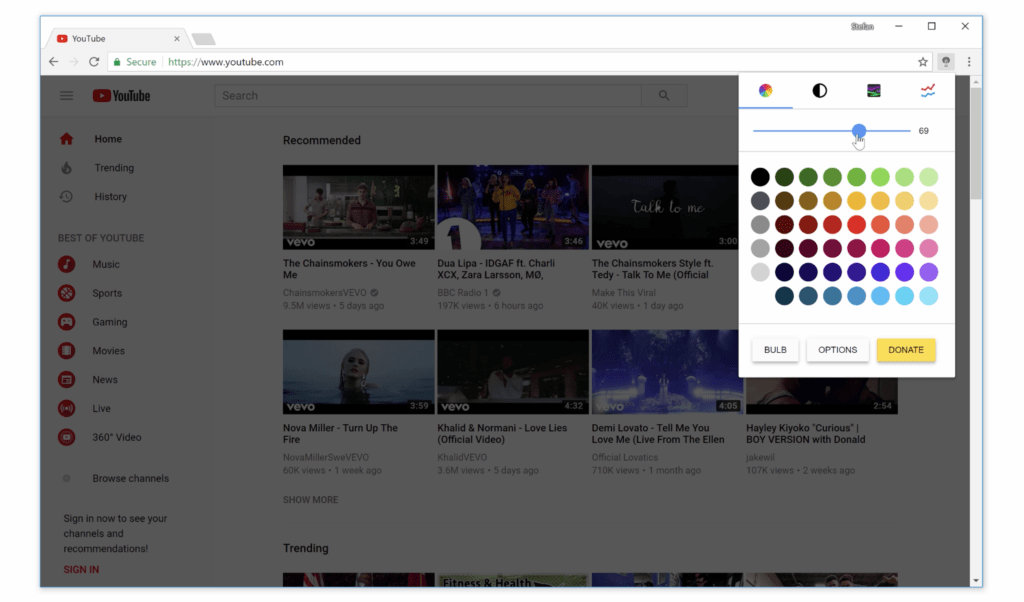 Material Design
The options page design has also received a new revolutionary update, that is now more simple and clear for the user like you. For that, we use the Material Design principle from Google. That extends the smooth experience on all kinds of devices you are using, from desktop to tablet and to your mobile phone.
Also, now is it possible to get a Dark user interface for the Turn Off the Lights Options. So that it is comfortable for the eyes. You can enable this Dark Mode from the three dot menu icon.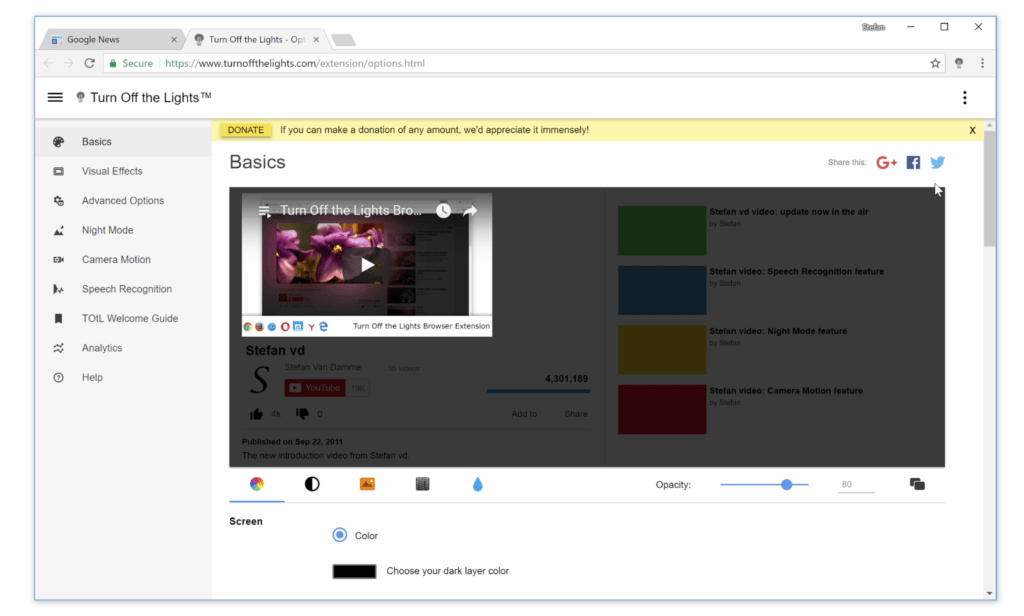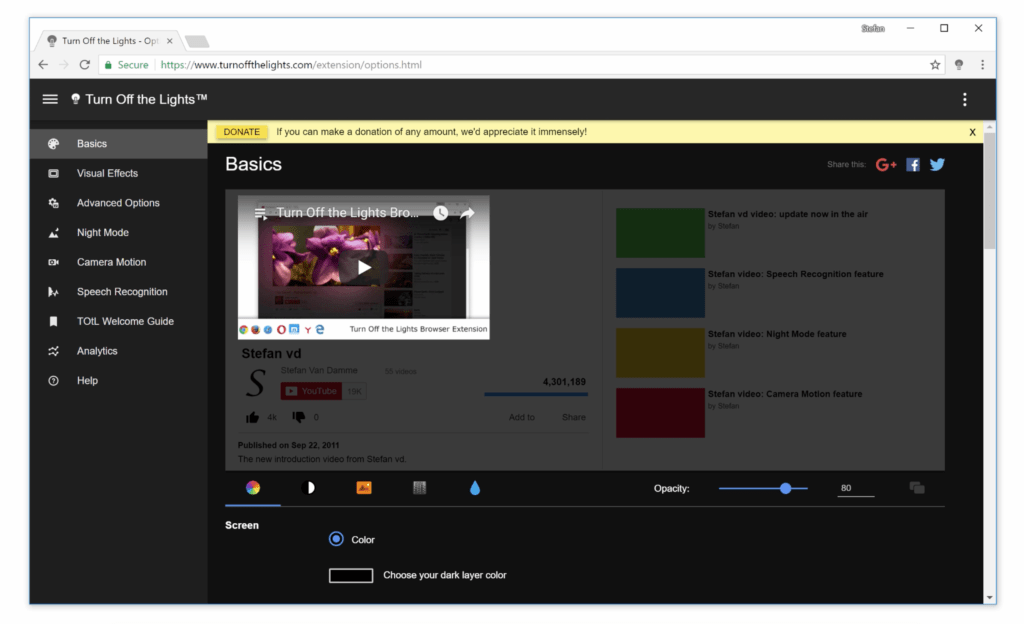 Analytics
Want to know your favorite website, where you dims mostly the web page? With Turn Off the Lights Analytics, you get an overview of all the websites and how long the dark layer stays active on that web page.
All the feedback we received is collected and added in this new browser extension version. Makes this the best ultimate extension for your favorite web browser. We hope you like this new version, and please don't forget to support our work with a donation and share this news with your friends. That helps us to maintain and improve this free and open-source browser extension.