Get a comfortable Dark Mode on Amazon online shopping website. So you see all the biggest selection of books, magazines, music, DVDs, videos, electronics, computers, software, apparel & accessories, shoes, etc in a night theme. Where you as a user can customize the dark website style to your personal color. That from the background, text, and the hyperlink color. Furthermore, you can choose when it automatically switches to this dark interface. For example, with the night time option set to 11 pm.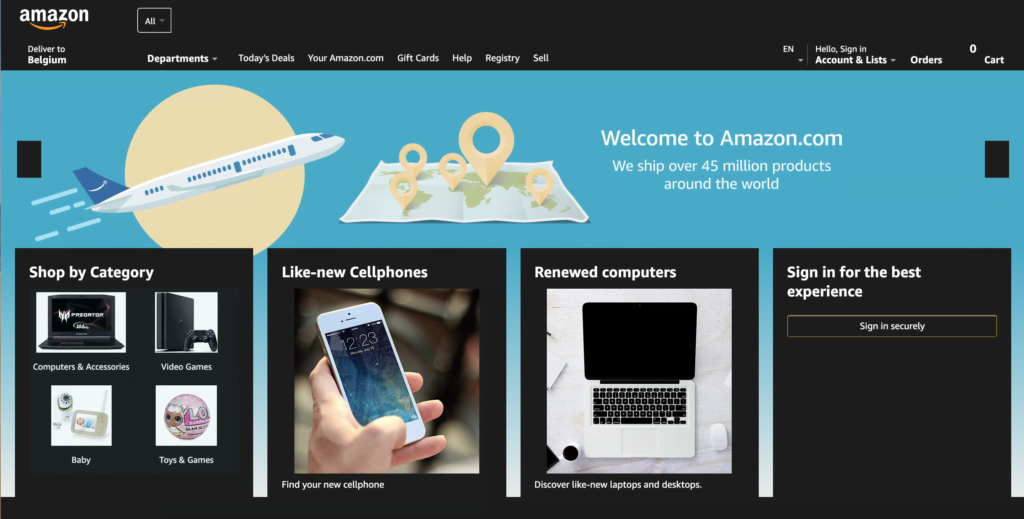 Dark Mode on Amazon website
Follow the steps here below to get this feature enabled in your personal web browser. And get a comfortable Dark Mode website:
Install the Turn Off the Lights Browser extension for your favorite internet web browser
Installation completed, open the Turn Off the Lights Options page by clicking right on the gray lamp button. And choose from the right-click menu the item Options
Then select the Night Mode tab, and enable the first checkbox
If you ever an issue or a bad experience, do not hesitate to contact us from the Turn Off the Lights support contact form. We are here to help you and get a great and comfortable web experience that is best for your eyes.
---
Do you found technical, factual and grammatical errors on the Turn Off the Lights website?
You can report a technical problem using the Turn Off the Lights online technical error feedback form.
---