You know Turn Off the Lights browser extension to get a comfortable experience for your eyes. And to dim the content around the video player. However, the browser extension can do much more. You can rotate a video, and that on all video platforms such as YouTube, Vimeo, Dailymotion, etc.
1. Enable the Video Toolbar
First make sure you have the latest Turn Off the Lights browser extension installed in your favorite web browser (that is available for Google Chrome, Microsoft Edge, Safari, Firefox, and Opera). Open the Turn Off the Lights Options page, and select the tab "Advanced Options". Scroll down until you see the topic "Video Toolbar". Now enable the "Video Toolbar" and the "Zoom in or out on video content using the zoom button" checkboxes.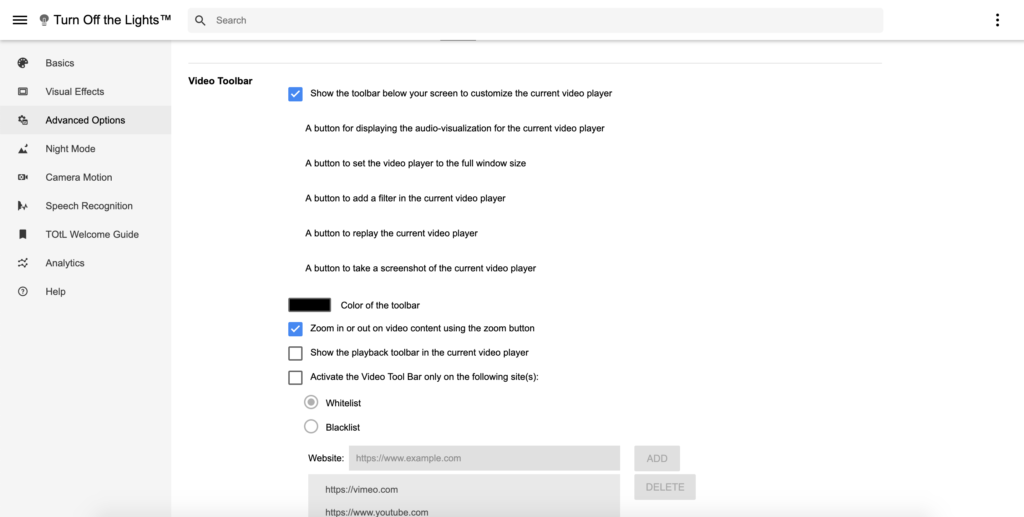 2. Open any YouTube video
Now go to your favorite YouTube video you want to rotate to 45 degrees (or your custom degree value). With the Turn Off the Lights browser extension Rotate a video feature.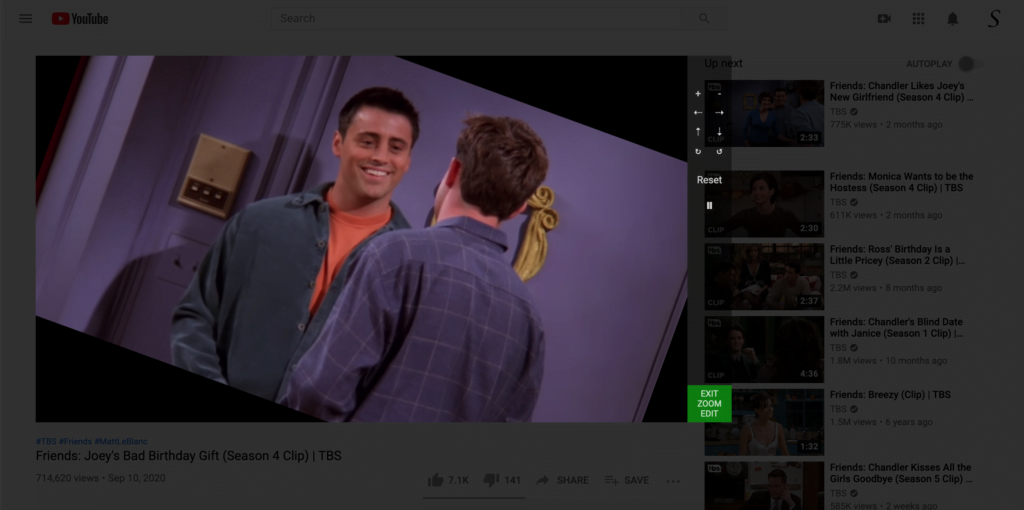 3. Move your cursor inside the video player
When you move now your cursor in the content of the video player. You will see on the right side a new panel show up. Click on the 'rotate left' or 'rotate right' button to rotate the video player content live.
Furthermore, you can also zoom in or out and pan around this video content.
Hope you learn something new and if you like the free and open-source Turn Off the Lights browser extension, that gives you the power and the best experience for your eyes. Please do not hesitate to support our work by making a small donation. And share this useful browser extension with your family, friends, and colleagues. And if you have any ideas, suggestions, or feedback. We appreciate it all to make it better for you as the user.