When we released the Turn Off the Lights Browser extension v4.1, there is also a new optional user gesture for the Night Mode feature. It is not alien technology, but a great way to activate the Night Mode, and that without showing the night switch on the current web page (bottom left of your screen).
Where can I enable this user gesture feature?
You can test this new feature in all modern web browsers (Google Chrome, Firefox, Opera, Safari, Yandex, and Microsoft Edge). Just make sure you have the latest web browser version installed, and follow the instruction steps here below:
Install the latest Turn Off the Lights Browser extension
Click right on the gray lamp button, and select the menu item Options
The Options page show up and select the tab Night Mode
Here you see an optional checkbox to enable the long press on the current web page to activate the Night Mode feature
How to use this?
When you open a web page such as the Google News, and press and hold for a +/- 2 second on the current web page. It automatically and smoothly transits from the day theme to your own chosen night theme. If you want to restore the default theme of that website, you can press and hold again on this web page. Or just refresh the web page in your web browser.
Night Mode feature is a customizable night feature for your website, and everything can be set to your personal style. That for the background, text, and hyperlink color.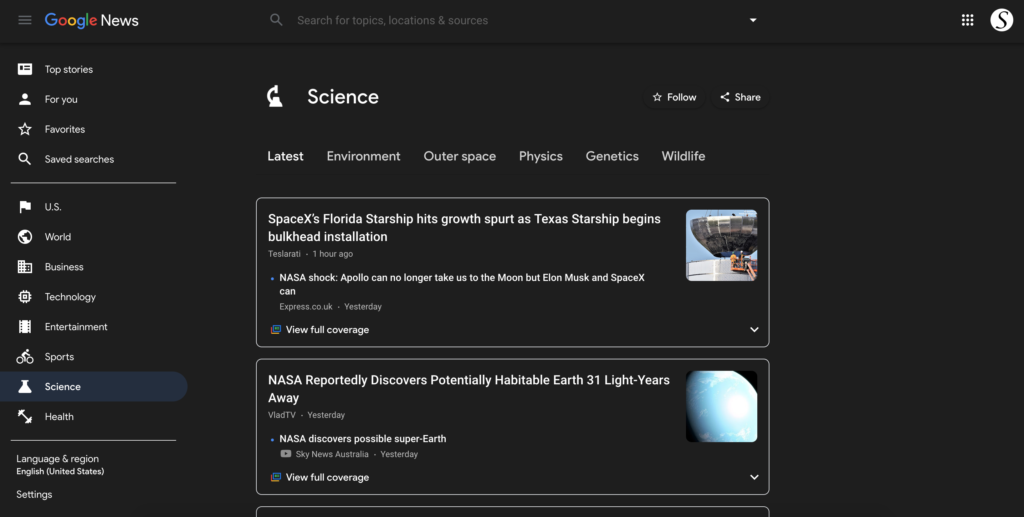 If you like our new innovative technology feature, please do not forget to support our amazing work. Because we provide this browser extension as free and open-source software. A small contribution is welcome to maintain our service and work. And to continue providing you the best web experience.