Now that it is the Halloween season, it is that time of the year you dress up as your favorite scary person and go around the neighborhood for Candy. Over time, Halloween evolved into a day of activities like trick-or-treating, carving jack-o-lanterns, festive gatherings, doing costumes, and eating treats.
Halloween or Hallowe'en, less commonly known as Allhalloween, All Hallows' Eve, or All Saints' Eve, is a celebration observed in many countries on 31 October, the eve of the Western Christian feast of All Hallows' Day.
Horror Halloween Movies
It is also the perfect time to dim the lights in your room, get a warm blanket, and watch your favorite horror film. That as Halloween Movies night. That YouTube with the Atmosphere Lighting feature from the Turn Off the Lights browser extension.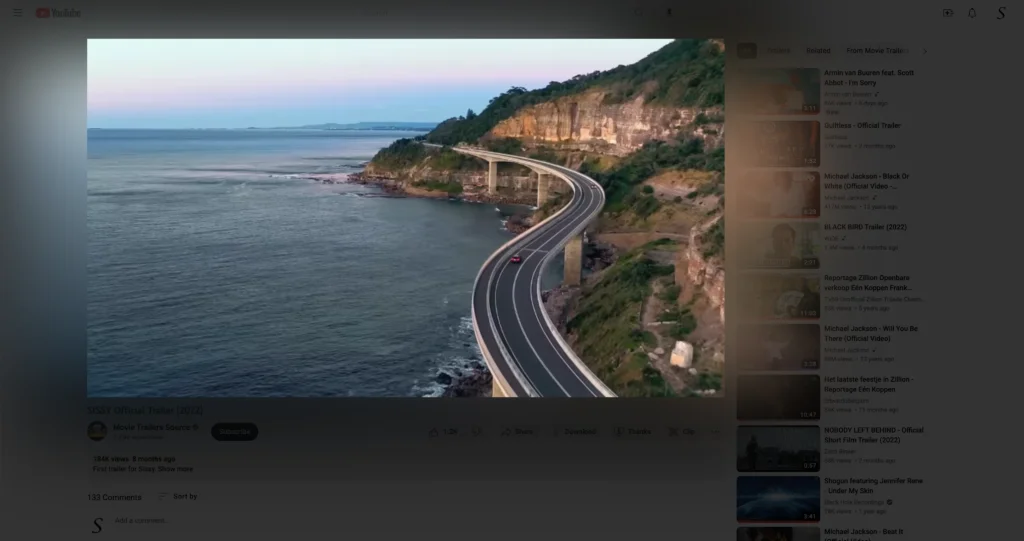 Thereby here is the best pick for a really scary one, in order for you to feel the spirit of the Halloween season. These 3 brand new Halloween movies you watch on YouTube:
Sissy (2022)
Teen best friends Cecilia and Emma, after a decade run into each other. Cecilia is invited to Emma's bachelorette weekend. However, she gets stuck in a remote cabin with her high school bully with a taste for revenge.
Hocus Pocus 2 (2022)
It is about three young women who accidentally bring back the Sanderson Sisters to modern-day Salem and must figure out how to stop the child-hungry witches from wreaking havoc on the world.
Halloween Ends (2022)
Four years after her last encounter with masked killer Michael Myers, Laurie Strode is living with her granddaughter and trying to finish her memoir. Myers has not been seen since, and Laurie finally decides to liberate herself from rage and fear and embrace life. However, when a young man stands accused of murdering a boy that he was babysitting, it ignites a cascade of violence and terror that forces Laurie to confront the evil she can't control.
So what is the first Halloween movie you saw? Or do you have new Halloween movies that you love to watch? Let us know on Twitter, and scare us with your movie choice. And happy Halloween season from the Turn Off the Lights team.