Christmas is coming. Christmas is an annual festival commemorating the birth of Jesus Christ and is mainly celebrated on December 25 as a religious and cultural celebration among billions of people around the world. We have made our list of great holiday movies and it is not Home Alone. Here is an overview of the best new Christmas movies of this year 2022's best new Christmas movies you can watch that are family-friendly.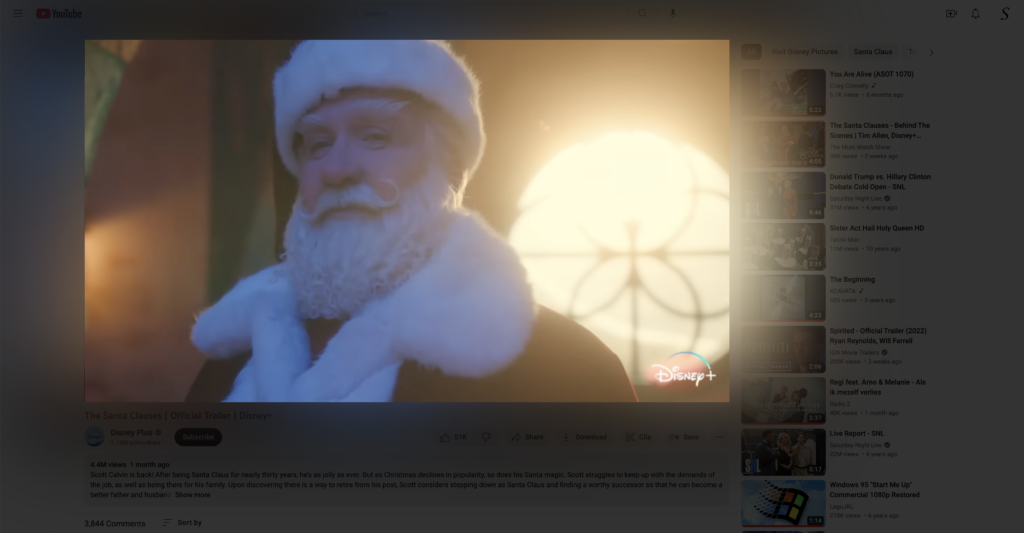 With the ultimate cinematic experience at this wonderful time of the year. You can use the Turn Off the Lights browser extension and the Atmosphere Lighting Vivid mode. That will pop the movie out of your screen.
Christmas Movies
The Santa Clauses
Scott Calvin is on the brink of his 65th birthday and realizes that he can not be Santa forever; And go to retire from his job as Santa. Thereby Scott sets out to find a suitable replacement Santa while preparing his family for a new adventure in life south of the pole.
Grinch
Spirited
A musical version of Charles Dickens' story of a miserly misanthrope who's taken on a magical journey.
The Guardians of the Galaxy Holiday Special
If you are a fan of the Guardians, then you love this one of the last Christmas Movies. Here the Guardians are on a mission to make Christmas unforgettable for Quill, head to Earth in search of the perfect present.
So what is the first Christmas movie you saw? Or do you have new Christmas movies that you love to watch? Let us know on Twitter, and scare us with your movie choice. And happy Christmas season from the Turn Off the Lights team.
Also, the latest movie on our great holiday list is a hint for the next Turn Off the Lights thing that is coming. Do you know what is coming? It will be amazing. The story will continue soon…