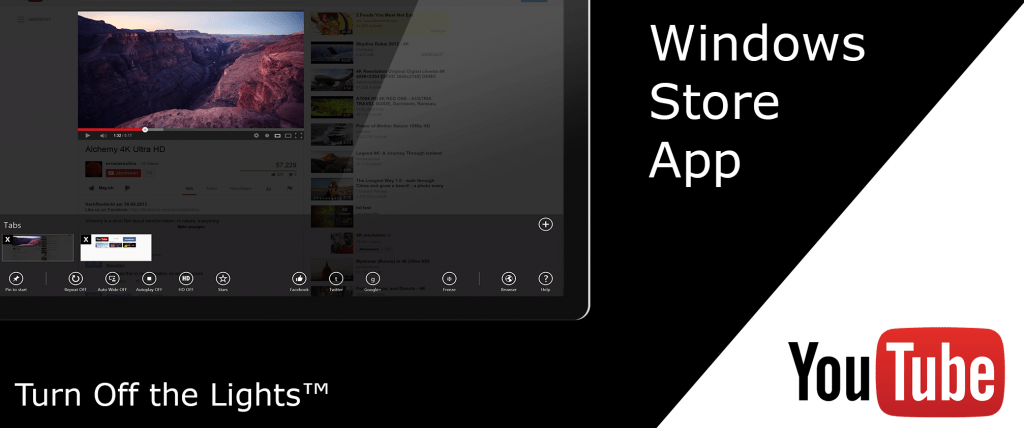 The Turn Off the Lights Windows Store app is the best and only dark mobile web browser for Windows. And you as a user can customize the web browser to your personal touch and style. To get started you can find the Turn Off the Lights Windows Store app options flyout in the 3 dots icon below your screen. Here you can open the many panels, such as the "Player Options" item. Where you can enable the Atmosphere Lighting effect, that show you the glow effects around the playing HTML5 video.
How to open the options flyout
Move your mouse or with your finger to the right top of your screen, and move or drag it down
You see the Windows charm menu, and click or press with your finger now on "Player Options", "Visual Effects" or "Advanced Options"
If you still experience an issue, or have a question, suggestion or need help. Do not hesitate to contact us, we are here to help you to get the best video and web experience on your Windows 10 computer. And that like never seen before in a powerful and useful Windows app.