Turn Off the Lights - Press
Press
Writing a story? We've got your back.
Turn Off the Lights is designed to get a perfect and most comfortable cinematic experience! At home on your desktop computer or on the go with the dark mobile web browser on iOS, Android or Windows. Turn Off the Lights is created by one Belgian lead developer and a few other developers & designers.
A Few Important Links: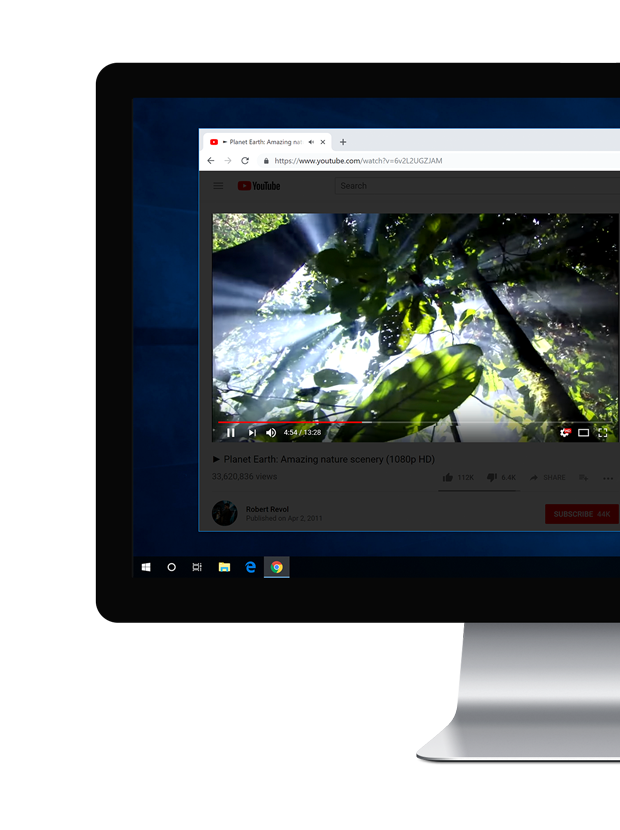 In the News
Browser Extension
Awards/recognition
Press Contact
Press email to get in touch

Browser Media Kit
Turn Off the Lights Chrome extension version 4.0.0.0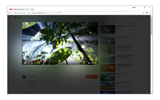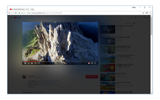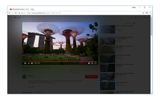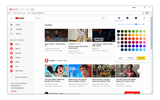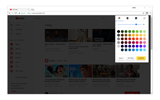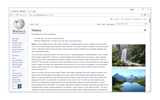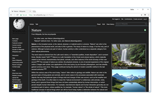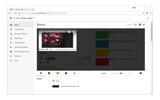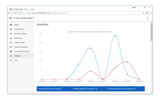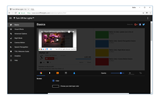 Download Browser Media Kit.zip
file size 11,2MB
When you download the promotion material, you automatically agreed on the
Terms of Service
of the intellectual property rights of this website and the promotion materials.
Brand Identity Guideline
Announcements
February 2023 - Introducing the Turn Off the Lights Beta Software Platform
December 2022 - Introducing the Turn Off the Lights Samsung Internet extension
September 2022 - Turn Off the Lights v4.4 | Turn Off the Lights Syncing Safari web extension to iOS & Mac
April 2022 - Introducing the Turn Off the Lights Naver Whale extension
December 2021 - Hello Dark Mode for Turn Off the Lights Blog
September 2021 - Turn Off the Lights v4.3 | Turn Off the Lights Safari web extension iOS
June 2021 - Test the New Safari extension for iOS 15 today!
February 2021 - Release of the first Dark Mode and Complete Black Theme for Microsoft Edge
December 2020 - Release of the Safari Web Extension for Safari 14 on macOS Big Sur
December 2020 - Turn Off the Lights v4.2 | Improvement Dark Mode lamp icon, instanly settings change, performance video frame
June 2020 - Turn Off the Lights for Mobile | Reengineered the Turn Off the Lights for Mobile Android app in the Kotlin language
January 2020 - Turn Off the Lights v4.1 | Improvement video detection engine, Night Mode, and search box
December 2019 - 10th Birthday of Turn Off the Lights! The Enjoyable Web Experience!
May 2019 - Turn Off the Lights for Mobile | Double tap menu, stickers and iPhone X design
May 2019 - Turn Off the Lights for Microsoft Edge (Chromium) | The release of the Chromium version
October 2018 - Turn Off the Lights v4.0 for Safari | The Double Click Menu, Dark Mode
June 2018 - Turn Off the Lights for Desktop Windows 10 | Fluent Design System
March 2018 - Turn Off the Lights v4.0 | Material Design and Accessibility ready
December 2017 - Turn Off the Lights on the Lovie Letter by Google website https://www.lovieletters.eu/#/projects/170
November 2017 - Interview with the Developer of the Turn Off the Lights Browser extension on Mozilla Blog
October 2017 - Experiment Aurora Player in the Web Virtual Reality App
October 2017 - Turn Off the Lights Browser extension won Europe LovieAward 2017 Bronze and the People Award choice
September 2017 - Turn Off the Lights v3.4.30.0 | Safari extension in the Apple App Store
September 2017 - Turn Off the Lights Browser extension is selected as a finalist for Europe Best Website and App LovieAwards
July 2017 - Turn Off the Lights Support | Support our users from the Google Assistant App
April 2017 - Turn Off the Lights v3.4.1 | Improvement performance Vivid Mode
March 2017 - Turn Off the Lights v3.4 | Video Screenshot Capture and Vivid Mode on all websites
February 2017 - New Turn Off the Lights on your desktop App for Windows 10
January 2017 - Touch Bar support for Turn Off the Lights for Desktop Mac app
September 2016 - New Turn Off the Lights for Microsoft Edge
September 2016 - Turn Off the Lights v3.3 | Audio Visualization
March 2016 - Turn Off the Lights Edge Extension Preview v3.2.0.10 | Windows 10 Insider Build
January 2016 - Turn Off the Lights v3.2 | Introduce the Video Filters, Video Reflection, Video Repeat for YouTube and HTML5 video player, and Improvement Night Mode
December 2015 - Update Turn Off the Lights website for an universal experience from desktop to phone
October 2015 - Turn Off the Lights for iPhone / iPad available in the App Store
October 2015 - Turn Off the Lights for Desktop is available for Mac in the Mac App Store
September 2015 - Turn Off the Lights Windows Store Ready for Windows 10
June 2015 - TurnOfftheLights.video | Video review from YouTubers all around the world about the Turn Off the Lights software
May 2015 - Turn Off the Lights for Android | The dark mobile web browser with the speed of the Google Chrome webkit engine
February 2015 - Turn Off the Lights v3.1 | Introduce the Autostop for YouTube and HTML5 video player
December 2014 - 5 Year Turn Off the Lights browser extension Birthday
September 2014 - Camping in the night with a phone
May 2014 - Turn Off the Lights v3.0 | Atmosphere Lighting Vivid Mode, Camera Motion and the Speech Recognition feature
March 2014 - Turn Off the Lights New website online
December 2013 - Turn Off the Lights v2.3 | Introduce the Night Mode feature
April 2013 - Turn Off the Lights v2.2 | Add more YouTube features
Oktober 2012 - Released the Windows Store app Turn Off the Lights
July 2012 - Turn Off the Lights v2.1 | Introduce the Dynamic Background
January 2011 - Turn Off the Lights v2.0 | Add a clean Options page
December 2009 - Turn Off the Lights v1.0 | First version released on Google Chrome