One of the best YouTube education is the Turn Off the Lights browser extension. This free tool keeps your student and also your K12 children, focus on only the video player. And everything around this video player is transparent black but not the video itself. It helps your students in watching that important video content.
YouTube Education
In the Turn Off the Lights options page, you can customize the look of this black layer. For example, you can change the color, the opacity value or even replace the color with your own image wallpaper. Even you can get the Mouse Volume Scroll feature, so you can easily change the volume of that video player. This YouTube education is also recommended by the Google for Education program, Augsburg, University of London, and Turn Off the Light for Education.
Turn Off the Lights browser extension to supercharge the life on YouTube. It creates a YouTube center in your small or big classroom. And this extension does what it must do for your students. That is to dim the web page on the YouTube website so that the students can concentrate on the video itself without seeing the suggestion or comments.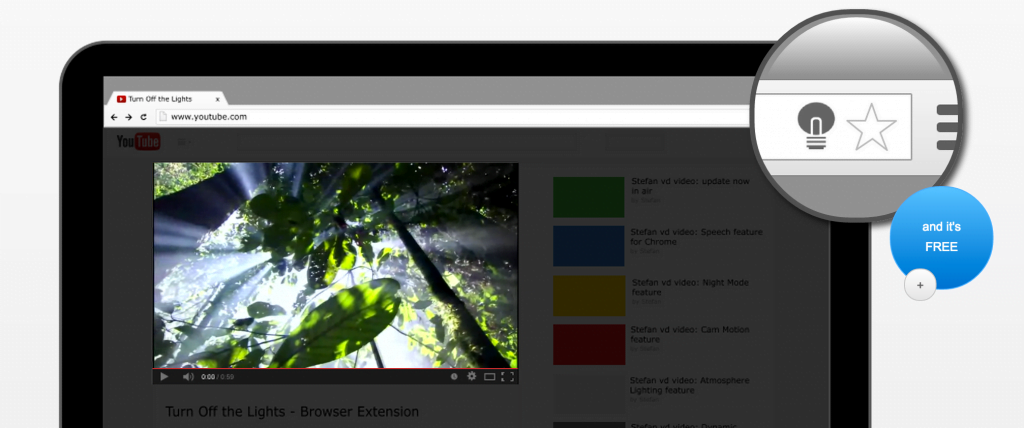 YouTube videos