These days is YouTube 4K video the industry video standard for watching a video. That is also for the YouTuber Casey Neistat that upload 4K videos on the YouTube video platform.
Each year the Google company improves his YouTube website. But they still make no profits and there is still sitting in the loss of value. Due to the high cost of the servers, and high traffic bandwidth for his internet video watchers.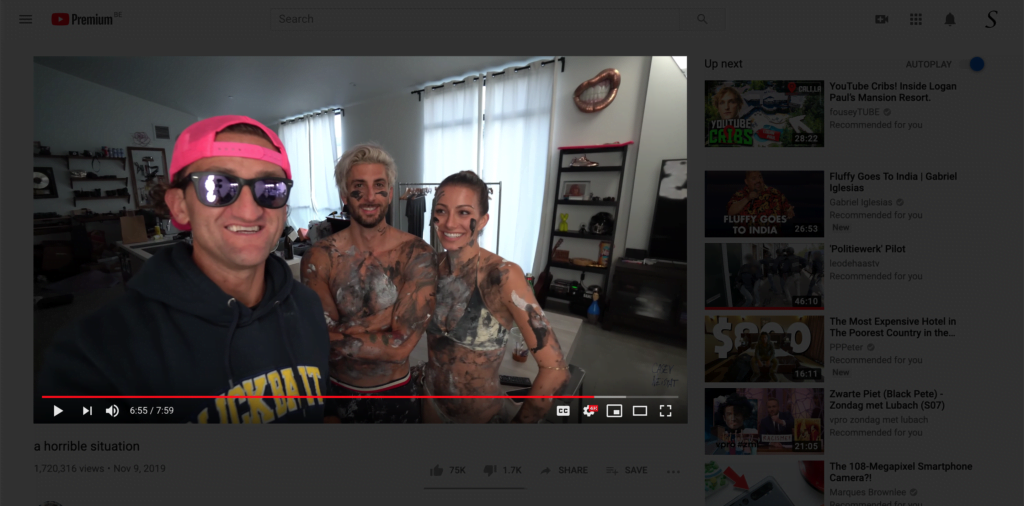 YouTube 4K video
One improvement is to play a YouTube High definition video in your web browser. Currently, there are few YouTube 4K videos on the internet but that will change very quickly when the YouTube creators upload every day more then 300 hours of video are uploaded to YouTube every minute. Thanks to the Turn Off the Lights browser extension it automatically plays the highest video quality for you, no extra setup needed on YouTube or need another web browser.
Here in this help video a brief overview of how you can use and enable the YouTube AutoHD feature in your favorite web browser. The Turn Off the Lights browser extension must be installed in your web browser. Else you can not use this feature. The free browser extension is available for all major web browsers. Such as Google Chrome, Safari, Opera, Firefox, Maxthon, Yandex and also for the Microsoft Edge web browser (EdgeHTML and Chromium version).
Choose your video quality
From the options page, you can also choose the approved video quality for all your YouTube videos. That from 4K to the lowest video quality as 144p.
Green solution
Climate change is a big issue not only in one country but in the whole world. And with the use of the AutoHD feature, you can decrease the CO2 emission of the internet server that downloads these high definition videos to your personal computer or mobile device. Because when you use the 144p low video quality, it will use less electrical energy to deliver it to you. And it reduces the use of fossil fuels such as petroleum, coal, natural gas, and Orimulsion.
Furthermore, when you dim your screen (with black as the background color) you can save some battery use from your laptop and your desktop computer. Because if you use an OLED screen. The black pixel uses no electric energy to display it to you.