The steps for Facebook Dark Mode
If you using the new beta Facebook design from 2019 (and the official release in the year 2020), you can change the theme color in the Facebook website in your desktop web browser. Here how to get your own personal and business Facebook page in a dark theme:
Click on your profile icon on the top right of your Facebook website
And enable the switch Dark Mode
Now you see the new Facebook dark interface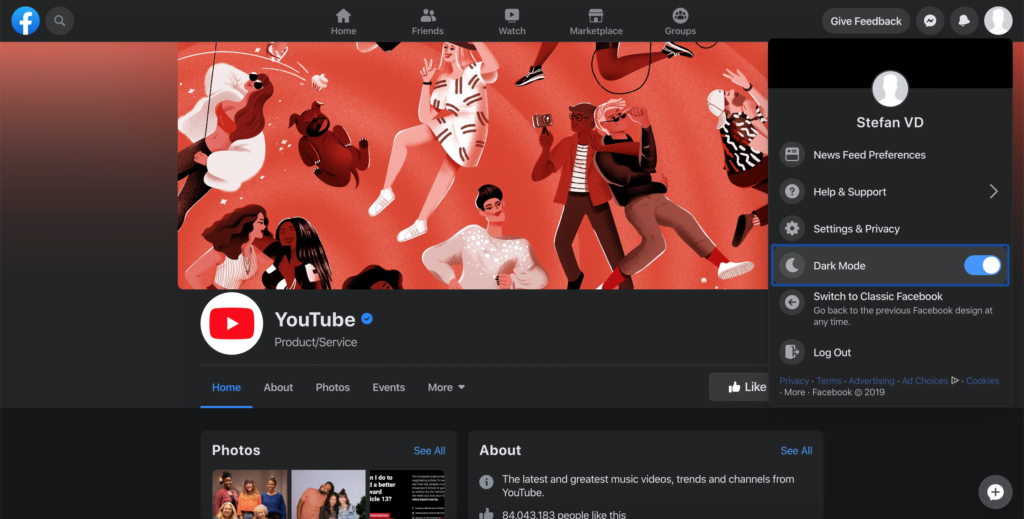 Furthermore, And you can always change it back to switch, to get the regular bright and light Facebook website.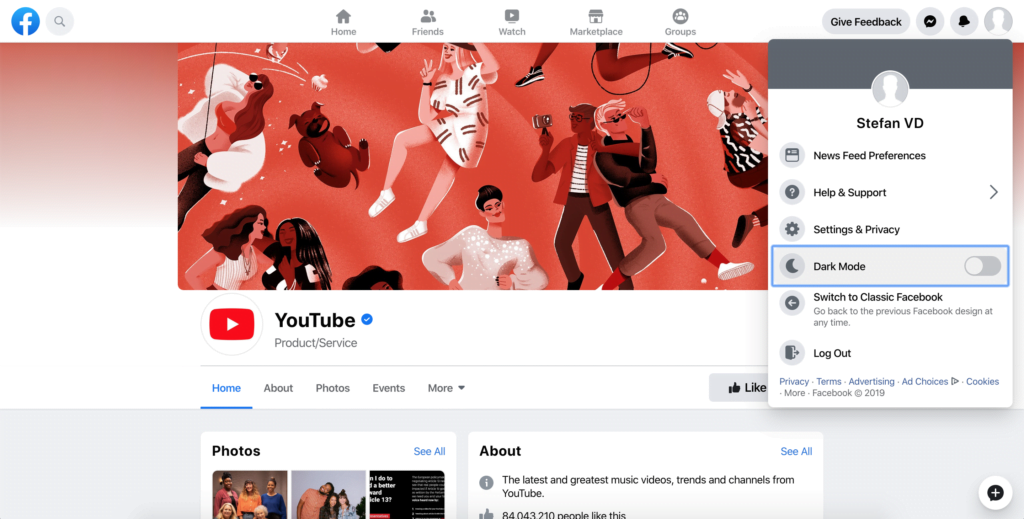 And that is it to enable the dark mode on your Facebook social network page. however, you can extend this dark mode on all websites and customize it to your personal touch.
Dark Mode on other websites
With this most popular browser extension, you can get a great web experience day and night. And personalize it to your personal touch.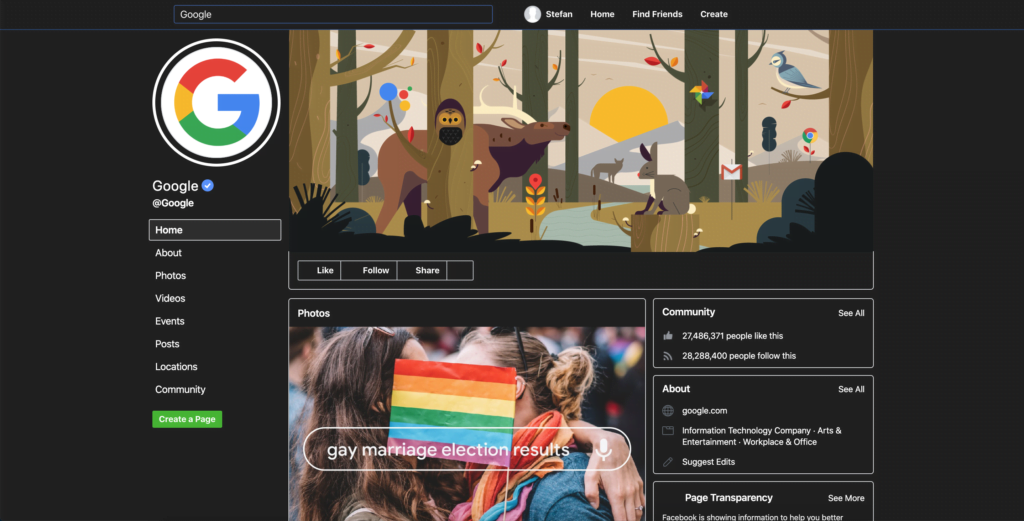 The solution to enable Night Mode
Here below you can read the instruction steps on how to get a more comfortable experience for your eyes:
Install the Turn Off the Lights Chrome extension from the Chrome web store
Open now from the three dots menu the Extensions item, search for the extension Turn Off the Lights
And click on the blue Options link below this extension name
When the Options page is open, click on the Night Mode tab
And enable the first checkbox on that tab page
Furthermore, you can get the Night Mode also on all your other favorite websites such as YouTube, Wikipedia, etc. And you can customize the night experience on the Options page. Here you can change the background color, text color, and the hyperlink color when you enable this night theme. You can completely personize it to your personal touch and feel. So you have a great and most comfortable web experience day and night.
---
Do you found technical, factual and grammatical errors on the Turn Off the Lights website?
You can report a technical problem using the Turn Off the Lights online technical error feedback form.
---