Table of Contents
Introduction
Wondering how to fix bad video quality? It is here the 101 support team. Then you are on the correct help page with the easy and free solution for your Google Chrome web browser (on desktop).
Many users are watching daily videos on their favorite video platforms such as YouTube, Dailymotion, etc. All the video content comes from a company or individual that uploads videos (or just a single video file) to that video platform. But it is possible that the video watcher does not get the correct video quality, and then you see these pixelated and crummy blocks on your screen. And that can happen to all Google videos in your Chrome web browser. Even if you download the video file with this low quality. Here is how to fix bad video quality in your web browser.
Steps to fix How to fix bad video quality
1. Remove your cache and cookies
Clear your browser cache and cookies. Sometimes, old or corrupted cache and cookies can cause issues with video playback. To clear your cache and cookies, go to the "Settings" menu in Chrome, scroll down to "Privacy and security," and click on "Clear browsing data."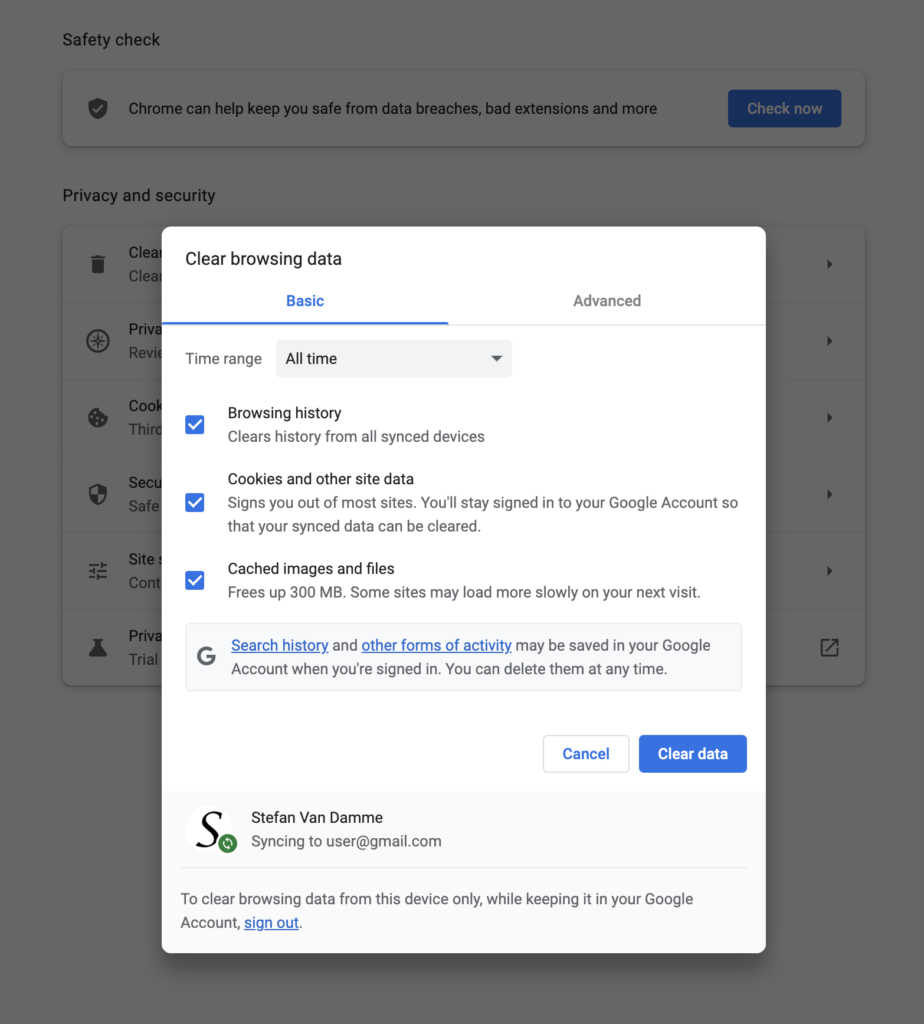 2. Update your Google Chrome web browser
The best feature of the Google Chrome web browser is that it updates automatically in the background when you browse the internet. However, you can force the update checker by following the steps here below:
Open your Google Chrome web browser and click on the 3 dots icon, select the menu item Help, and select the item About Google Chrome. A new page will show up in your tab strip. But you can also open this page manually by typing this address Chrome://help in the Omnibox.
Then it automatically checks if you are using the latest version, and if not it updates and installs this directly to that new version. When done, Click Relaunch after the browser update.
3. Check the video resolution settings on YouTube
To get automatically the highest video quality, you can use the free and most popular Turn Off the Lights Chrome extension (also available for other web browsers). And enable in the Options page, Basic tab the AutoHD feature.

It is one of the best ways how to fix bad video quality on your YouTube videos. You can choose manually for your chosen video quality (140p, 240p, 360, 720p, 1080p, 4K, 5K, 8K, Highres), or you can select the Highres option. This is to get the highest quality of that video content.

The AutoHD feature is not available for the mobile web browser such as your iOS and Android. This browser extension is only available for desktop web browsers.
4. Disable the Hardware Acceleration
When you are playing a video it is possible you see a green screen or flashing elements. Or your video is stuttering when it is playing in your Chrome web browser. This is often caused by the Chrome hardware acceleration. You can enhance this video experience by disabling the Hardware Acceleration feature in the Chrome settings page.
Here are the steps on how to disable the Hardware Acceleration in your Google Chrome web browser:
1. Open your Google Chrome web browser, and click on the 3 dots icon.
2. Click on the menu item Settings.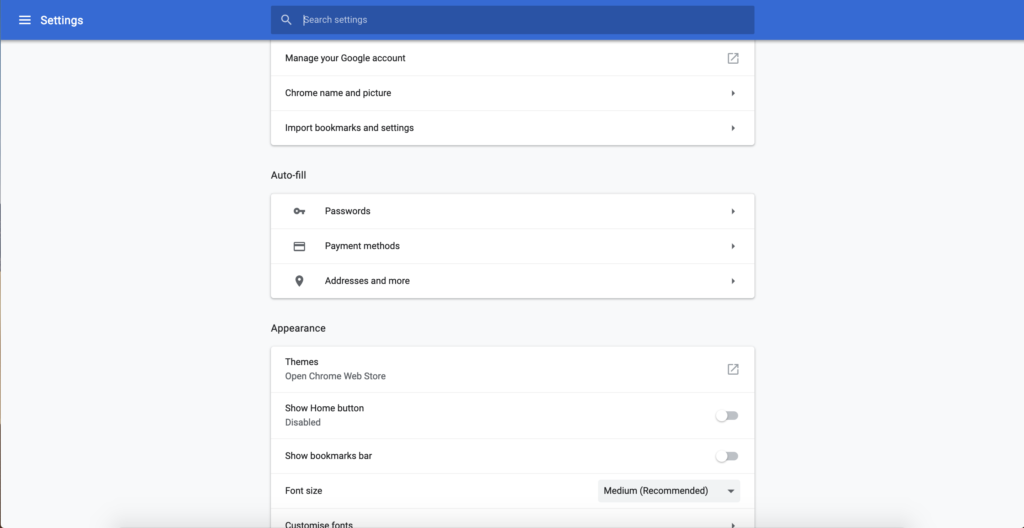 3. The Chrome settings page shows up in a new tab, and at the bottom of the page click on the link Advanced.
3. Scroll now down until you see the topic System.

4. And here you can disable the Hardware Acceleration feature.
5. Restart your Chrome web browser to finalize this setting change.
5. Website video file issue
This is very rare. And it is sometimes possible, that the source where you watch that video file is damaged or the link is broken. Or the terms of service removed that video file from his video platform. So then it is best to contact the owner of that website to report this file issue. That he or she possibly violates one or more terms of service guidelines that make the company remove his video. And you can try to search on your favorite search engine, and see if that video name is visible in your search results. Then you can watch that video from that official source.
Conclusion
By trying these steps, you should be able to fix poor video quality and YouTube quality in Google Chrome. If the problem persists, it may be a problem with the video itself, or with the website hosting the video. In these cases, you may need to contact the website's support team for further assistance.
Hope that will answer one of your questions about how to fix bad video quality:
How to fix bad video quality on YouTube video websites?
Can I force the YouTube AutoHD up to 8K automatically?
How to change Wikipedia to dark mode?
Now you can enjoy back the comfortable video experience you wanted. That such as video hosting on YouTube. If you find it useful you can share the link on Facebook or share the link on Twitter. So your family, friends, or colleagues can know how to fix bad video quality.
Bad video quality FAQ
Do the steps work also for my other Chromium web browser such as Microsoft Edge?
Yes, the Microsoft Edge web browser uses the same engine as the Google Chrome web browser. And is using also the Chromium engine. So the steps are the same to successfully solve this video quality problem in your Microsoft Edge web browser.
Can I choose the video high definition quality I want to see?
Yes, you can choose manually the high-definition quality you want to see. You can choose between 720p, 1080, 4K, 5K, and 8K.
Is there an option to block YouTube 60 fps?
Yes, if you install the free and most popular Turn Off the Lights Browser extension you can disable all the 60 frames per second YouTube videos.
Do the AutoHD works also for the YouTube embedded video player?
Yes, the Turn Off the Lights browser extension is for all websites, and automatically changes the YouTube embedded video quality to your preference.
---
Turn Off the Lights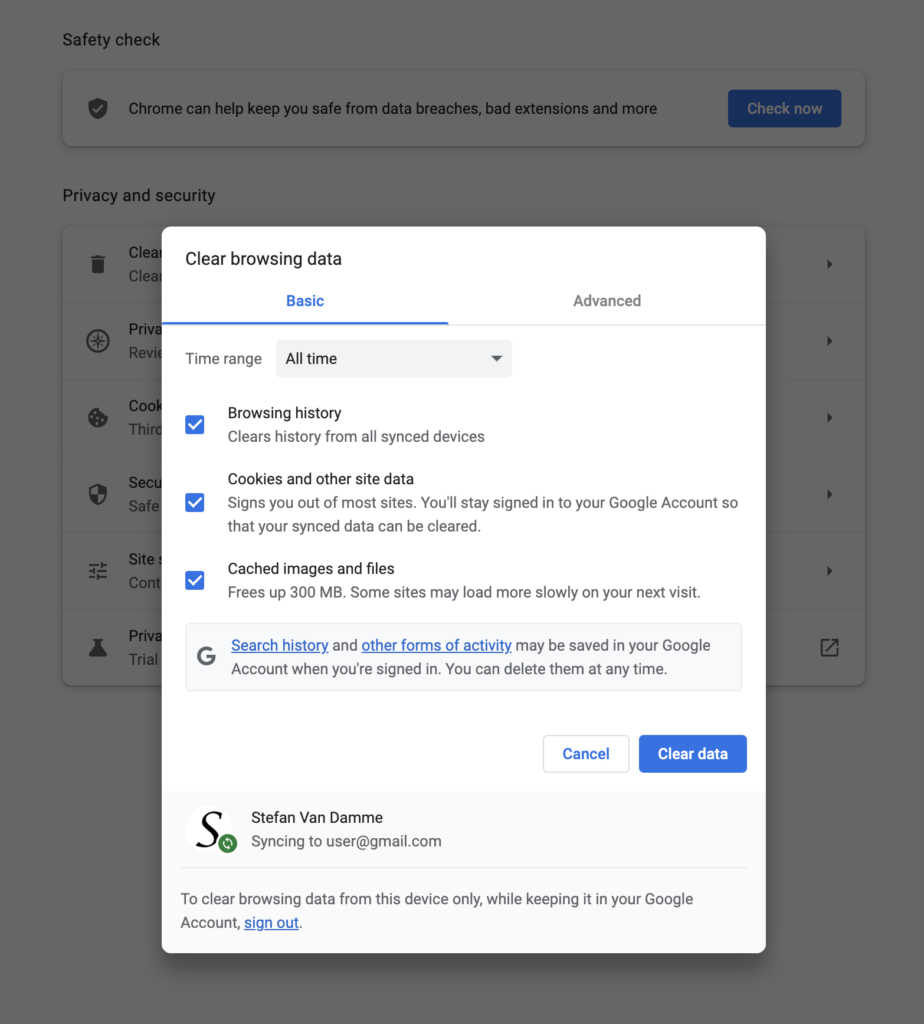 Free and Open-Source browser extension to customize your video and web browser in your favorite web browser
Price: 0.0
Price Currency: USD
Operating System: Google Chrome, Firefox, Opera, Microsoft Edge, Safari, Maxthon, Brave, Vivaldi, Cốc Cốc, Naver Whale, Samsung Internet, and Yandex
Application Category: Accessibility
---