Many users are watching daily videos on his favorite video platform such as YouTube, Dailymotion, etc. But it is possible they don't get the correct video quality, and then you see these pixelated and crummy blocks on your screen.
Steps to fix how to fix the bad video quality
1. Update your Google Chrome web browser
The best feature of the Google Chrome web browser is that it updates automatically in the background when you browse on the internet. However, you can force the update checker by following the steps here below:
Open your Google Chrome web browser and click on the 3 dots icon, and select the menu item Help, and select the item About Google Chrome. A new page will show up in your tab strip. But you can also open this page manually by typing this address Chrome://help in the Omnibox.
Then it automatically checks if you are using the latest version, and if not it updates and installs this directly that new version. When done, Click Relaunch after the browser update.
2. Check the video resolution settings on YouTube
To get automatically the highest video quality, you can use the free and most popular Turn Off the Lights Chrome extension (also available for other web browsers). And enable in the Options page, Basic tab the AutoHD feature.

It is one of the best ways on how to fix bad video quality on your YouTube videos. You can choose manually for your chosen video quality (140p, 240p, 360, 720p, 1080p, 4K, 5K, 8K, Highres), or you can select the Highres option. This to get the highest quality of that video content.

3. Disable the Hardware Acceleration
When you are playing a video it is possible you see a green screen or flashing elements. Or your video is stuttering when it is playing in your Chrome web browser. This is often caused by the Chrome hardware acceleration. You can enhance this video experience by disabling the Hardware Acceleration feature in the Chrome settings page.
Here the steps on how to disable the Hardware Acceleration in your Google Chrome web browser:
1. Open your Google Chrome web browser, and click on the 3 dots icon.
2. Click on the menu item Settings.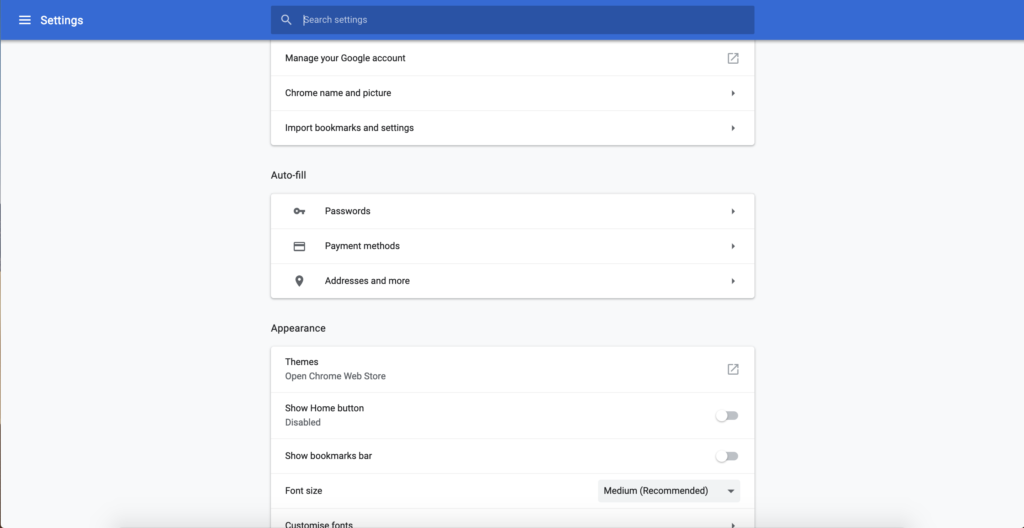 3. The Chrome settings page shows up in a new tab, and at the bottom of the page click on the link Advanced.
3. Scroll now down until you see the topic System.

4. And here you can disable the Hardware Acceleration feature.
5. Restart your Chrome web browser to finalize this setting change.
---
Do you found technical, factual and grammatical errors on the Turn Off the Lights website?
You can report a technical problem using the Turn Off the Lights online technical error feedback form.
---