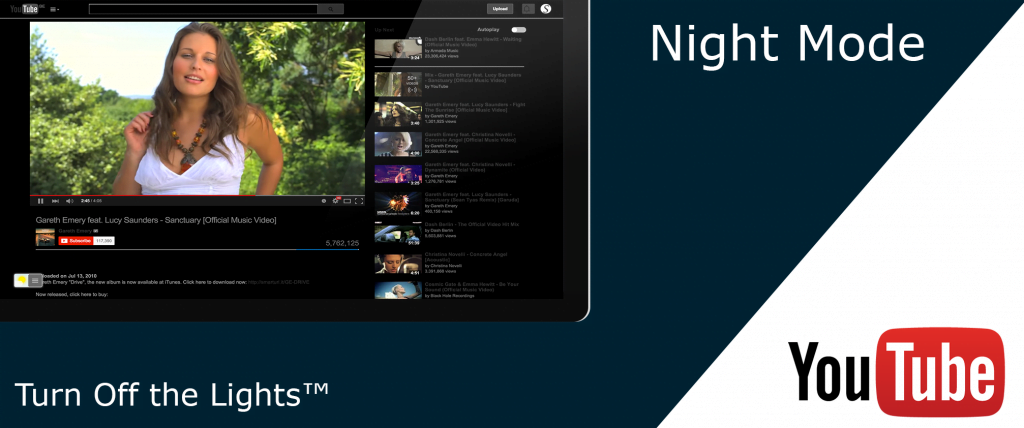 In the new Turn Off the Lights browser extension version 3.1 and higher, you can dim the web page and activate the Night Mode together on for example the YouTube website. The Night Mode feature is the most advanced feature ever that you only find it in the Turn Off the Lights browser extension that is available for Google Chrome, Safari, Firefox, Opera, Maxthon, Yandex browser, and Microsoft Edge.
Furthermore, you can customize each of the night elements that include the background color, text color, and hyperlinks. For example, you can create your own neon night green effect. Or if you want an automatic schedule to get the Night Mode only enabled at a certain time. That is possible with this helpful tool in your web browser.
The solution

to activate the Night Mode feature
To enable this feature where you turn on both actions is by going to the Turn Off the Lights options page.
Open the Turn Off the Lights Options page
Click in the left sidebar on the Night Mode tab
Then enable the first Night Mode checkbox "Show the night switch button below the web page to make the page dark or light"
And the checkbox below "Activate the 'Night Mode' option when you click on the gray lamp button"
YouTube Video Tutorial
Here a YouTube video tutorial on how to set it up in your web browser.