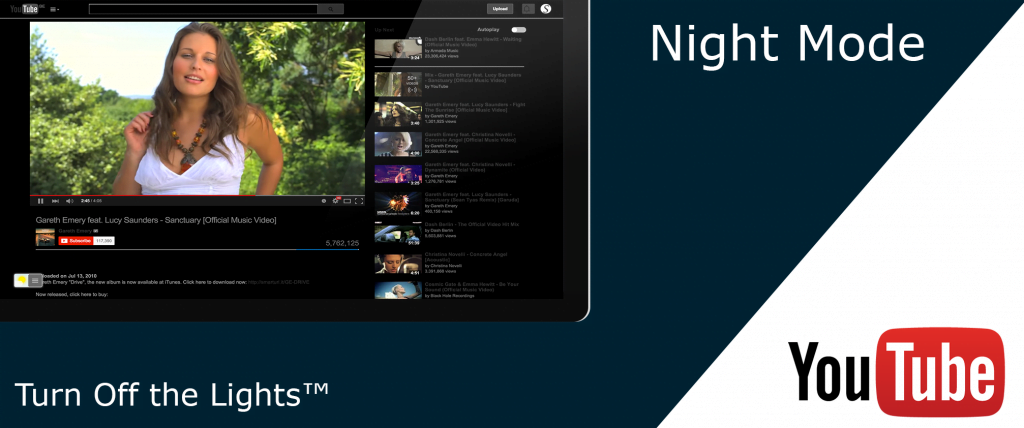 In the new Turn Off the Lights v3.1 and higher you can dim the web page and activate the Night Mode together on example YouTube website. The Night Mode feature is the most advanced feature ever that you only find it in the Turn Off the Lights browser extension that is available for Google Chrome, Safari, Firefox, Opera, Maxthon, Internet Explorer, and Yandex browser.
Activate the Night Mode
To enable this feature where you turn on both actions is by going to the Turn Off the Lights options page. And click in the left sidebar on the Night Mode tab. Then enable the first Night Mode checkbox and the checkbox below to dims the web page to together.