The YouTube video setting you will need to get not a hot laptop. Today there is a new version available for the Google Chrome users (and later this month for the other web browsers such as Firefox, Opera)! In the Turn Off the Lights Chrome extension v3.2.0.15 we added two new features inside that helps you get great performance on YouTube. And get a comfortable way discover the hyperlinks, if you have enabled the Night Mode feature.
YouTube Video Setting
Are the YouTube videos you are watching take up too much CPU, or is the YouTube videos stutter, or even worse, it eat your battery life very quickly, or you can fry an egg on your laptop. If you got an old computer, the YouTube performance is not very well on this kind of (old) hardware. Even today, more YouTubers have uploaded the 60fps videos to YouTube.
You as a user can fix this easily with one checkbox. So its use back the Standard Frame Rate of 30fps back on all your YouTube videos (and embedded YouTube players). Open the Turn Off the Lights options page -> Basics tab. Just right of the AutoHD feature, enable the option "Block 60fps". And now it will play them back more smoothly.

Change the hyperlink color in the Night Mode feature
When it's night you can convert a website to a darker theme. That's where the Night Mode feature is here.
Now in the Turn Off the Lights options page you can also change the color of all the hyperlinks in the Night Mode. So you can see the working hyperlinks on your favourite website. See example here below of the Google News website.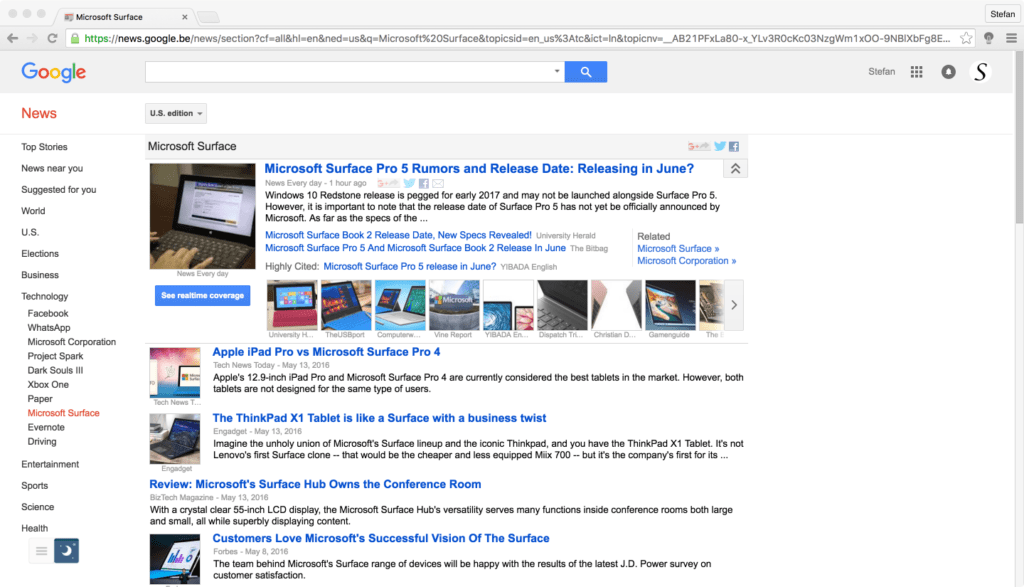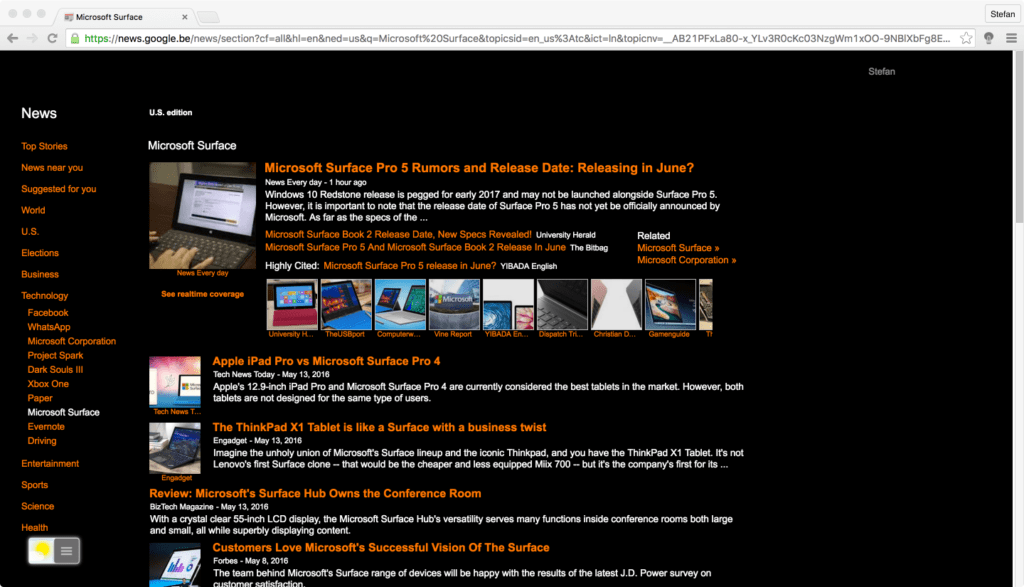 Download the update now in your Google Chrome web browser and try today this new YouTube video setting to block 60fps.
Do you like our project? Please support our work. By sharing and rate 5 stars in the Chrome web store! And if you can make a donation of any amount, we'd appreciate it immensely!