Turn Off the Lights extension v3.3 is now online! It's the most powerful video customization tool ever for YouTube and for all HTML5 videos. It's the best Turn Off the Lights update that we ever published for all web browsers.
Toolbar inside the <video> player
It's annoying to get an extra toolbar below the current video player such as on the YouTube website. The "Video Toolbar" option adds a toolbar inside the video player, and it will be only visible when you move your mouse inside the video content. It's the only and the best way to get a great online video experience in a web browser.
You have more control than ever before in the Turn Off the Lights browser extension. Here is an overview of what's new:
There is an option to enable the mouse volume scroll. This provides you a quick and easy way to control the sound volume on your HTML5 video player. Simply by rolling the wheel of your wheel mouse.
Another feature is a one-click to enable the loop for that video player, to play your favorite video over and over.
Also, you can add a filter to makes the video lighter or darker on all HTML5 videos.
The last button right of the video toolbar brings the whole video to full screen within your browser window.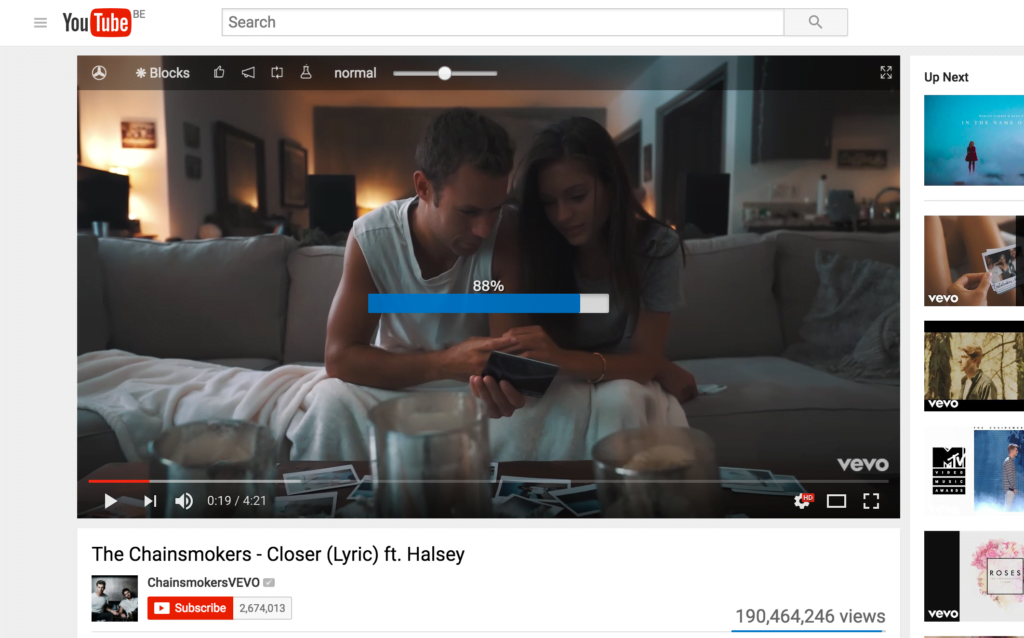 Audio Visualization
Visualizations are those graphic effects that are animated based on audio. It's a very unique and new entertainment feature that is available in the Turn Off the Lights v3.3 browser extension. So with one click on the "motor wicks" icon, lets you easily add the audio visualization effects for that video player.

Choose your Lamp
Turn Off the Lights is an open-source project and one of the feedback that we get from our users is to add an option to change the color of the lamp icon. So that the color matches his web browser theme. Now you can choose your favorite lamp button, as a result, you can choose between the default gray, white, gold, rose gold, and the rainbow version of our lamp icon.


It is one of our exciting updates this year for the Turn Off the Lights browser extension. Finally, please don't forget to share this news with your friends. And if you can make a small donation to keep this project alive we appreciate it immensely.