There is a new Naver Whale extension on the market. But what is Naver Whale? The Naver Whale is another free web browser developed by the South Korean technology company Naver Corporation. And it is one of the fasted growing web browsers on the Korean market. The Whale browser has a unique sidebar, which can be switched off in the menu, on the right side. Naver whale is based on the Chromium web browser. So web page rendering works the same as it does in Google Chrome and other Chromium-based browsers.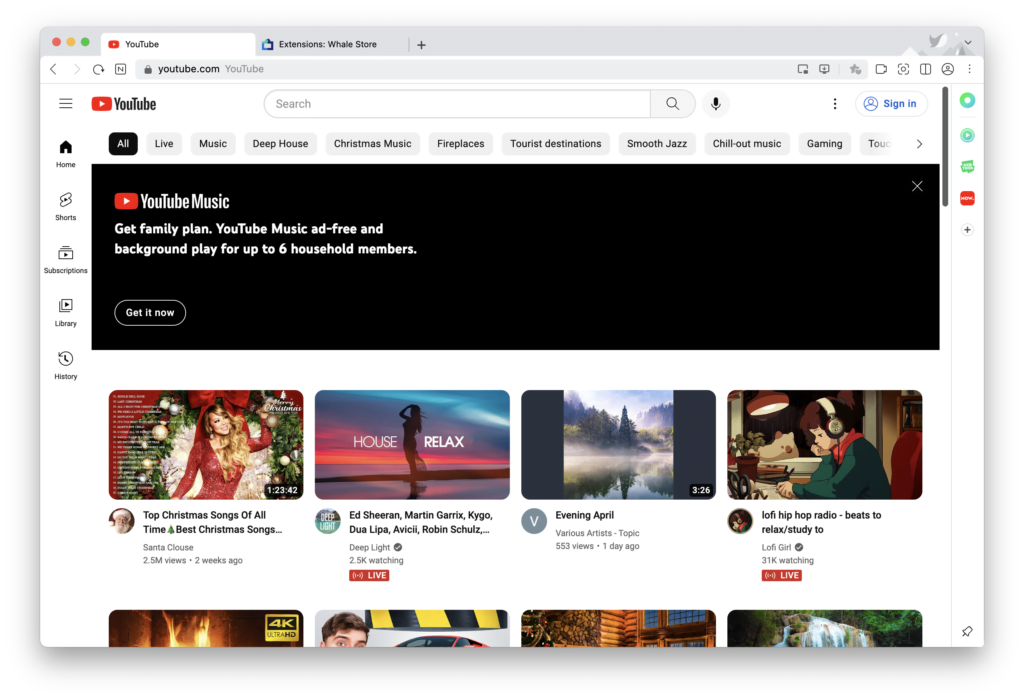 This sidebar provides quick access to mostly NAVERs own web services as well as bookmarks and some handy tools like a music player and a toolbox with a calculator, timer, memo, translation, bookmarks, and a calendar. It is the ideal web browser if you live in Korea. In the Whale web browser, you can also customize the experience by installing Naver Whale extensions.
Today we introduce the launch of the Turn Off the Lights Naver Whale extension, so you can enjoy the video and web at its best in your Nave Whale web browser. So you can pop out the chosen video you want to see and keep your focus.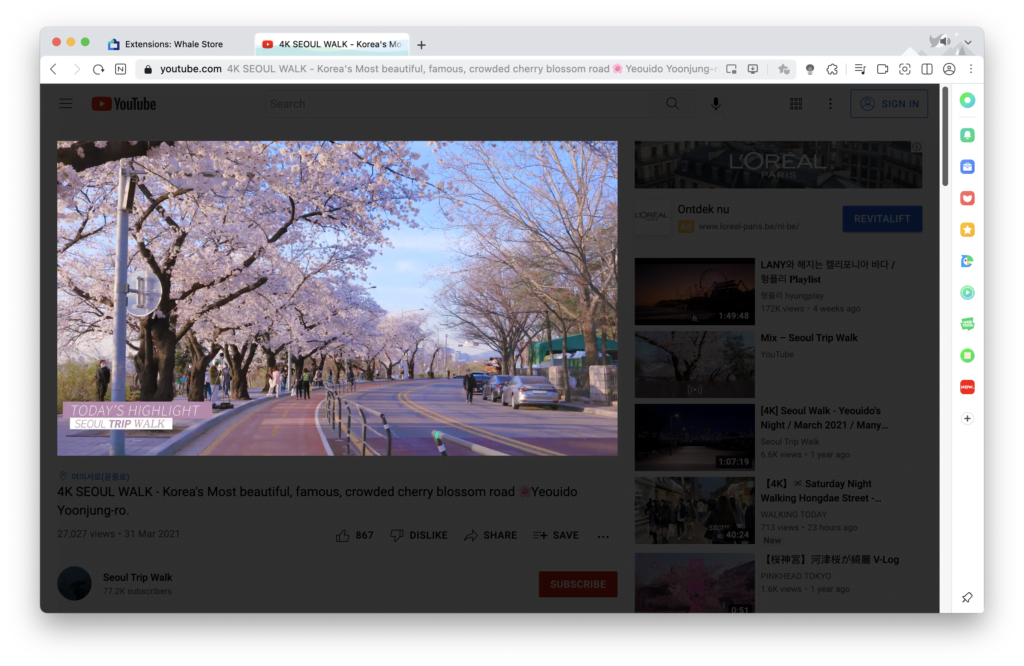 You can experience all the features from the original Turn Off the Lights Chrome extension. That includes to focus the current video player and dimming the rest. Get a harmonious dark mode on all websites that you can change to your favorite colors, Mouse Volume scroll, force YouTube to play the highest video resolution, etc. It all supports the features of the Chrome extension. Furthermore, it is free and Open-Source.
Download the Naver Whale extension
You can download the official Turn Off the Lights Naver Whale extension from the Whale Store. As it is available in more than 54 languages including English, Korean, and Japanese.
If you love the free Turn Off the Lights Naver Whale extension on the Naver Whale web browser, do not forget to support our hard work by making a small contribution. So that we can continually improve this experience and get the app available for everyone at the Store.