Turn Off the Lights browser extension can help you to immerse yourself in an ultimate cinematic experience. Did you know that the browser extension can force the YouTube video player to get automatically the YouTube Theater mode? It expands your video to the full-width size of your web browser. That elevates the video so you will be more in the video content.
How to enable YouTube Theater mode?
Here are the steps to enable this useful feature in your web browser.
First, make sure you have installed the latest version of the Turn Off the Lights browser extension in your web browser
Then click right on the gray lamp button, and select the menu item Options
The Turn Off the Lights Options page will be opening in a new tab, and at the bottom of the page you must enable the checkbox "Automatically set the YouTube player to the larger size"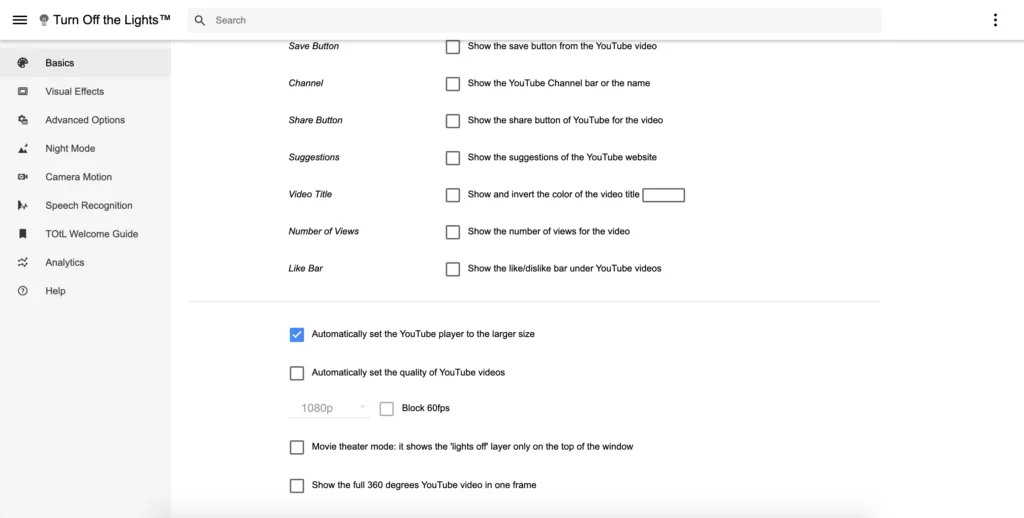 That is it. Now it will force YouTube to open its player in the theater mode even when you are not logged in to your Google account. The Turn Off the Lights browser extension forces YouTube to open large player sizes by default. And if you want to go back to the simple regular view mode, you can click on the theater button in the player. However, when you open it the next time the YouTube website back. It will be in the large YouTube video player size again.
Example
For example, when you play a YouTube video such as Selena Gomez – De Una Vez, it will automatically get a large player size. That makes it a real youtube theater mode experience.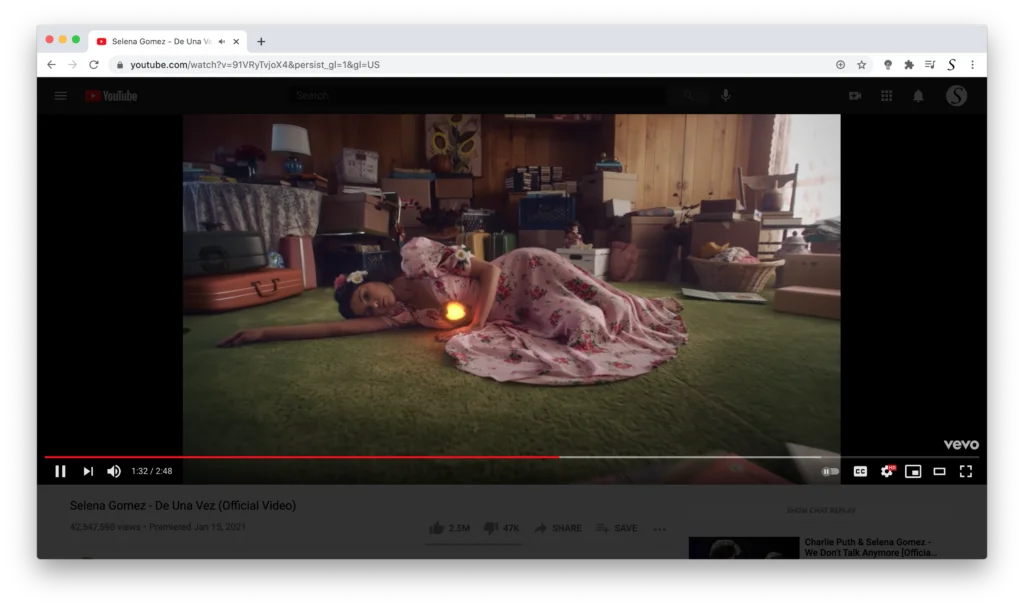 Now you know about this super option to play your favorite YouTube video in theater mode. However, it does so much more to get a better and more immersive video experience. If you like the free and open-source Turn Off the Lights browser extension. So please do not hesitate to support our work by making a small donation. And share this useful browser extension with your family, friends, and colleagues. And if you have any ideas, suggestions, or feedback. We appreciate it all to make it better for you as the user.