One of the most great and unique feature in Turn Off the Lights browser extension is the atmosphere lighting (Vivid Mode) around the video player. That shows you a realistic glow around the video player that correspond to the video content. Since day one when Microsoft opens the Windows Store, Windows users can play his own personal videos and movies with the Aurora Player Windows Store app.
We happy to announce that Aurora Player is available today in the Mac App store. It's a new and unique app in the store, that allow you to play your own videos, movies that is coming from the iTunes Store with a glow effect around app. It's a sophisticated media player with its simple design and easy-to-use controls, Aurora Player makes everything you watch even more enjoyable. With more than twenty of options inside to customize the app to your look that make you feel comfortable. Aurora Player supports the following file types: avi, m4v, mkv, mov, mp4, mpeg, mpg on your Mac computer. Aurora Player is compatible with MacBook, MacBook Air, MacBook Pro, Mac Mini, iMac, and Mac Pro.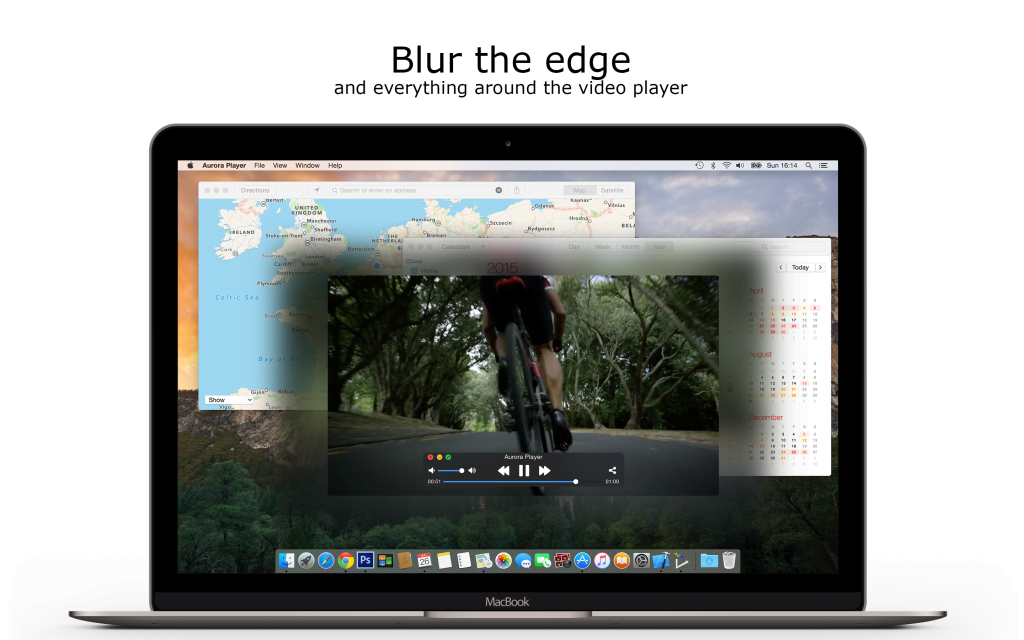 Download the app today on the Mac App store:
https://itunes.apple.com/us/app/aurora-player/id1043744348?ls=1&mt=12
Aurora Player is different than all the other video players in the world, this is a more enjoyable video player that can play outside the video frame. Then the regular video player such as iTunes, QuickTime movie player, VLC Media Player. And there is an option to play your favorite YouTube videos direct from the internet.
Try Aurora Player today on your Mac computer! If you have feedback for us, please don't hesitate to contact us using Twitter, Facebook or on our support page.