Are you looking to get the best Dark Theme for your web browser, you can get it very easily today within a few clicks in your Google Chrome and Firefox web browser. And get a remarkable dark experience that is well designed. Everything will be in dark that includes the title bar and the address bar where you search or type a website URL. Above all, it keeps you healthy for your eyes.
Dark theme web browser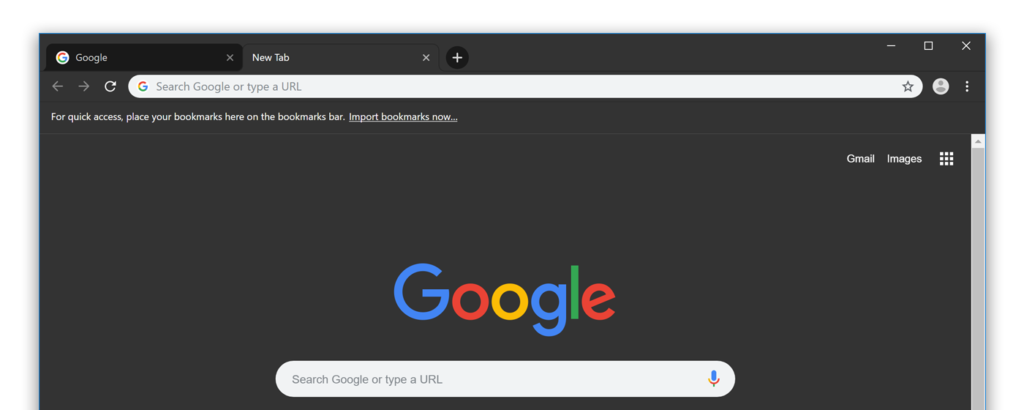 Google Chrome
To get this Dark theme web browser for Chrome, that create a dark Chrome user interface. You must download the most wanted and ultimate dark theme from the Chrome web store for free. And available for the desktop web browsers in Windows, Mac, Linux, and Chromebook computers. Get it Now! https://chrome.google.com/webstore/detail/dark-theme-for-google-chr/annfbnbieaamhaimclajlajpijgkdblo
Mozilla Firefox
And to get the dark theme for Firefox, you can get it from the add-ons gallery on Mozilla website. And also available for Windows, Mac, and Linux users. Get it Now! https://addons.mozilla.org/en-US/firefox/addon/dark-theme-for-firefox/
Apple Safari, Microsoft Edge, Opera
These other major web browsers such as Apple Safari, Microsoft Edge, and Opera do not support custom themes to change your browser interface. And only have a light and dark mode version of his web browser that depend on the setting you have enabled on the settings page.
Furthermore, if you are looking to get your website in a dark theme, and change not the browser button and elements. Then you can download and use the Turn Off the Lights browser extension. So with this free tool, you can enable the Night Mode feature, the useful feature to converts the current website style to your own personal dark theme.