It is very easy to get a new Chrome extension in your personal Google Chrome web browser. So, to know on how you can install a Chrome extension, follow the steps here below: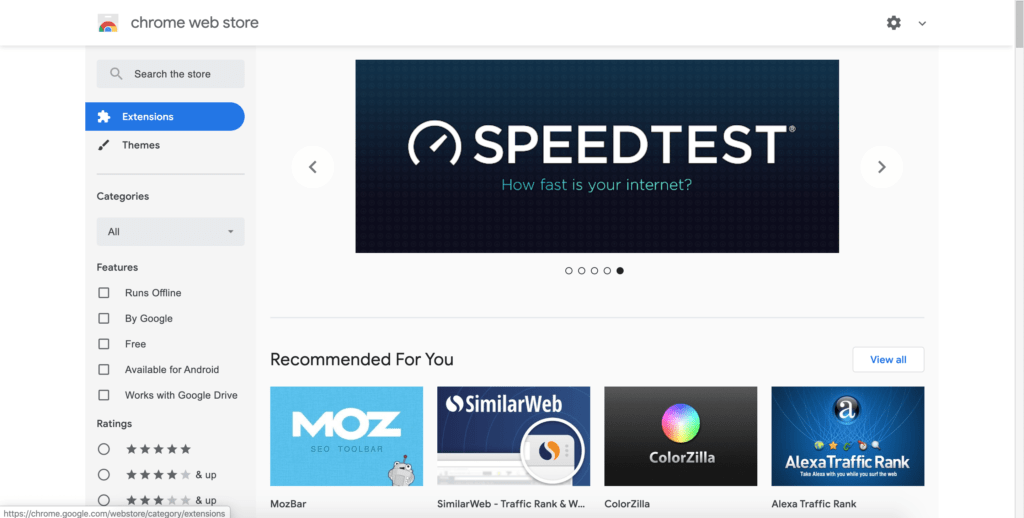 Visit the official Chrome web store
Choose a Chrome extension in the store, such as the free Turn Off the Lights Chrome extension
Select the Add to Chrome button
Select Add extension in the confirmation box
Now you have the Chrome extension installed in your Google Chrome web browser. And most Chrome extensions provide an extra page to customize the Chrome extension. For example, to change the color or add other visual effects. Or enable the YouTube AutoHD feature that 4K or 360p to save the climate issue (that reduces the high performance on the internet server that creates a high increase of C02 output).
Chrome extension Developer Method
If you want to know how to install Chrome extensions manually. Then you can use the Developer mode. However, the developer mode is only recommended to create and debug your Chrome extension. Therefore, it is not allowed to use for daily use in your Chrome web browser.
Download the CRX file to your computer for the Chrome extension you want to install.
Open your Google Chrome web browser.
Go to chrome://extensions/ and check the box for Developer mode in the top right.
Click on the "Load unpacked" button, and go to the location of this content of this CRX file. And click on the OK button to install that Chrome extension.
---
Do you found technical, factual and grammatical errors on the Turn Off the Lights website?
You can report a technical problem using the Turn Off the Lights online technical error feedback form.
---