Here on this help page, we will explain to you what is this video player and how to get automatic 4k/HD for YouTube.
Watching poor video quality is not a good experience when you have a powerful device in front of you. And to get an immersive experience, it is the ultimate goal to see 4K videos. That to see all the details and the bright vivid colors.
What is YouTube?
YouTube is a video-sharing platform and website owned by Google. It was created in 2005 and has since become one of the largest and most popular websites in the world. On YouTube, users can upload, share, and view videos on a variety of topics, such as music, entertainment, education, and more. It is accessible to anyone with an internet connection and is used for both personal and commercial purposes. Additionally, YouTube has evolved to include features such as live streaming, user comments, and personalized recommendations.
What is automatic 4k/HD for YouTube?
Automatic 4K/HD on YouTube refers to the feature that automatically plays videos in higher resolution (either 4K or HD) based on the viewer's device and internet connection speed. This helps to improve the viewing experience by providing a clearer and more detailed picture. The exact resolution will depend on a number of factors, including the video's original resolution, the viewer's device, and their internet connection speed.
Free and Open-Source Solution
However, with this free and open-source Turn Off the Lights Browser extension, you are set to play all YouTube videos in HD or 4K. Furthermore, you as a user can choose from the Options page between these video quality 720p, 1080p, 4K, 5K, and even 8K.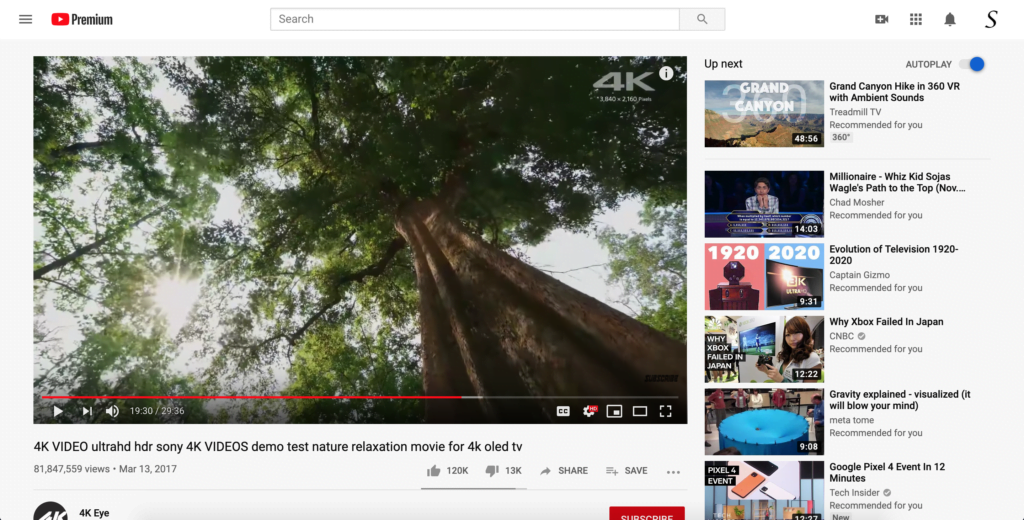 Step to enable the automatic 4k/HD for YouTube
Follow the instruction steps below to activate your automatic 4k/HD for YouTube.
Install the Turn Off the Lights Browser extension
Click right on the gray lamp button, and select the menu item Options
You will see the Turn Off the Lights Options page, and scroll to the bottom of the Basics tab page
Here you see the YouTube Options, and here you must enable the YouTube AutoHD checkbox
Here are a few YouTube 4K videos demo. So you can immersive the video experience in 4K:
With the Turn Off the Lights browser extension, you can enhance the video quality. That to your choice of video quality. You can upgrade but also downgrade the video quality that is best for you.
Furthermore, it is a free and open-source browser extension that is used by more than 2 million users around the world.