Are you looking for how to enable a Safari extension on iOS 15? Then you are on the correct help page, this page will provide you the easy instruction steps for iPhone and iPad. So you can instantly start browsing the web comfortably with your favorite Safari extensions.
Solution to How To Enable A Safari Extension on iOS 15
Here we will use the "Turn Off the Lights for Safari" that is the most popular Safari extension. It is the most popular and best browser extension on Google Chrome and is now available in the mobile Safari web browser. With a single tap, it can dim the current web page and highlight the video player. Furthermore, it provides many useful options to get you the best web experience. Such as the option to get Dark Mode on all websites, YouTube personalization, etc.
1. On the home screen of your iPhone and iPad, tap on the Settings app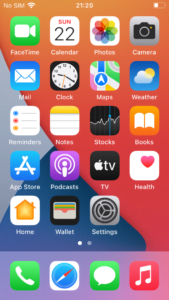 2. Scroll down now until you see the app name Safari. And then on this menu item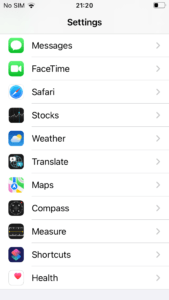 3. In the Safari settings page scroll down until you see the topic Extensions, and on this menu item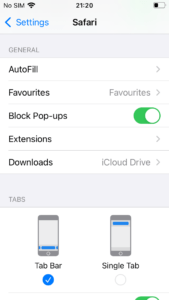 4. Here you will see the list of installed Safari extensions. And here you see the "Turn Off the Lights" in the list of installed Safari extensions. Tap on the extension name "Turn Off the Lights" to manage this extension.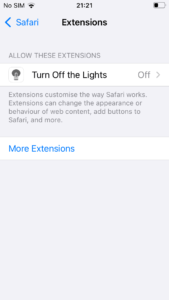 5. Here you see a switch, app name, description, and the permissions this Safari extension will use. Tap on the gray switch to activate this Safari extension.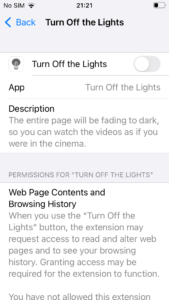 7. Now the switch becomes green, and the extension is active and visible in your Safari toolbar (for on iPad), and in the Safari share button.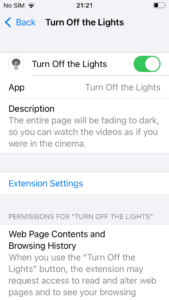 Note: That this only works in the Safari web browser, and it will not work in other mobile web browsers such as Google Chrome, Firefox, Opera, Yandex, and Microsoft Edge.
Conclusion
Now you know how to enable a Safari extension on iOS 15. That makes your web browsing experience more controlled and enjoyable as you use the desktop web browser.