Turn Off the Lights | Windows Store App
Radite velike stvari, i još uvijek uživajte u svojem videozapisu ili web stranici.
Turn Off the Lights uvodi nove sjajne značajke kao što su Atmosferno Osvjetljenje, Auto. HD za YouTube, Ponavljanje za YouTube, Auto. Širenje za YouTube i kartice. Također čini stvari koje svakodnevno radite lakšima, bržima, i ugodnijima. I radi s lakoćom kako bi zamračio web stranicu, dodirom ili klikom na gumb svjetiljke.
Gledajte "Turn Off the Lights" videozapis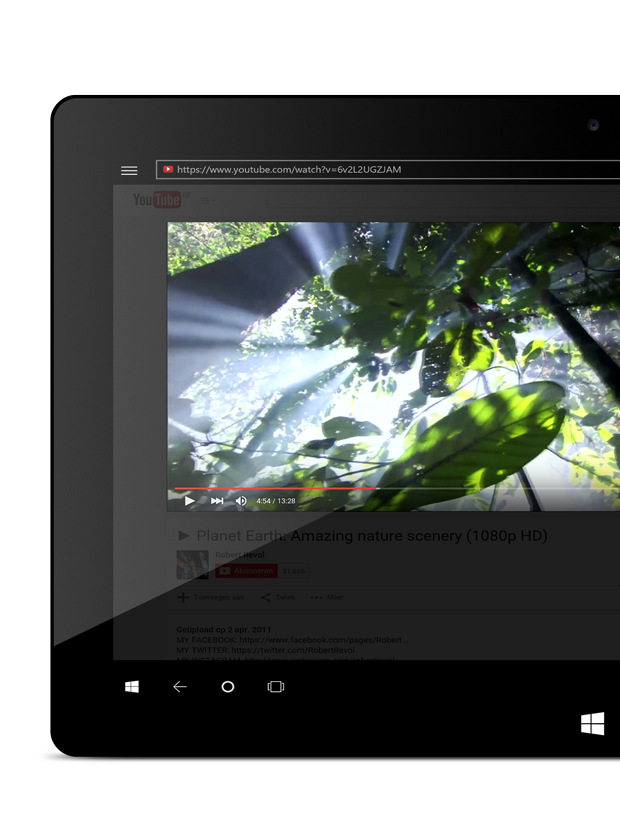 The all-in-one cinema app for your Windows 10 computer and Windows Surface! Turn Off the Lights will drastically improve your YouTube video-viewing and internet experience. Daily millions of people searching new things, watch videos and movies online. The user want it easy to play a video and navigate to a new page without any problems. And at the same time it must be more powerful and friendlier. That's why we're so excited about the all new Turn Off the Lights for Windows. It's totally different and better than ever. It is now an ultimate cinema app for Windows 10! And the best of all it's FREE!
Tech Specs
General
Automatic repeat the YouTube video with one click
Automatic bring the YouTube video in the large mode with one click
Stop automatic playing of the YouTube video
Play automatic all YouTube videos in HD
Show the stars background
Share buttons
Pin the website to your start page
Freeze this screen (easter egg)
Basic Settings
Automatically dim the background when you click the play button and versus
Customizable background color
Customizable background opacity
Custom homepage URL
Visual Effects
Fade in effect
Fade out effect
Show you the atmosphere lighting effect of the current playing video, fixed and real color
Freeze this screen
Disable the navigation bar animation
Advanced Options
Show the tabs bar
Show the bookmarks bar
Change the color of the navigation bar
Rotate the YouTube video player for 90 degrees
Disable the navigation bar animation
Night Mode
Night Mode switch
Sites for Night Mode
Automatically go to Night Mode when open a web page
Speech Recognition
Speech: "Turn Off the Lights", "Turn On the Lights", "Play video", "Pause video"
Camera Motion
Camera: hand wave over the camera device