Today you can get the latest Turn Off the Lights Safari Extension on your iPhone and iPad, which uses the browser extension Manifest version 3 technology. That has better privacy, performance, and security for the users. And you can syncing Safari web extension on your iPhone and Mac.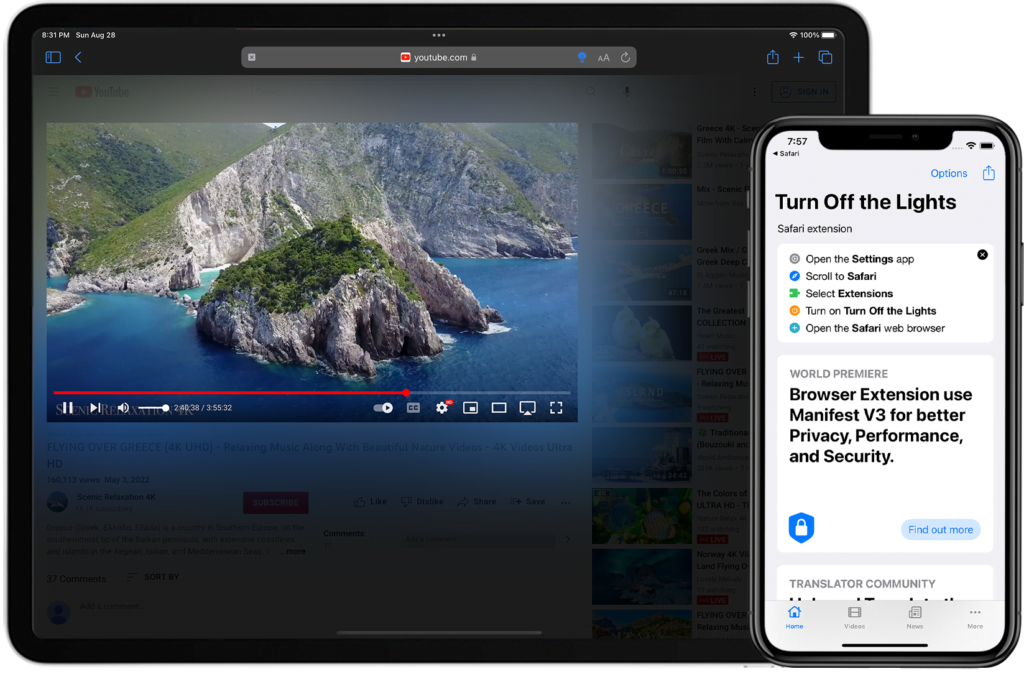 Download the latest Turn Off the Lights for Safari on TestFlight:
https://testflight.apple.com/join/pj7BWqeJ
New features you can try in this major update:
New home page for iPhone and iPad
The new Turn Off the Lights for Safari on iPhone and iPad includes an improved welcome guide. Where the visual images are bigger and with a bit of information about the feature you can use. And with steps on how to enable the Safari extension on your device. Furthermore, the home screen of the app has been redesigned, with an overview of the community and how to be connected with other members.
Syncing Safari web extension across devices and platforms
Last year, Apple introduced Safari extensions on iOS and iPadOS. One of the new features in iOS 16 and macOS Ventura this year is that users can enable extension syncing across their iOS, iPadOS, and macOS devices. Syncing Safari web extension will so easy in the Apple ecosystem.
In Safari 16 or later, when a user has installed your Safari web extension on one device, they can install your extension on another device directly from Safari Extensions Preferences, without visiting the App Store. When a user enables or disables your extension on one device, the system syncs that change to the user's other devices that have the web extension installed. The user can disable syncing for a specific extension. Syncing works for all Safari web extensions, including content blockers.

Apple Developer Documentation
Turn Off the Lights for Safari is a universal app, which means it is free on iOS and Mac. And you can get it on both platforms. So syncing Safari web extension will be syncing the Safari web extension to your iOS device and Mac computer in a seamless way.
How to share Safari extension across devices from iPhone and iPad on iOS 16
Open the Settings app on your iPhone and iPad
Scroll down until you see the menu item Safari, and tap to open it
Next, tap on Extensions
Finally, turn on the toggle switch to enable the Share Across Devices option
Night Mode with a dark filter for all the images
In this new version, you can dim all the images. So the images are not so bright for your eyes (late at night). You can customize the image-dimmed layer with dark and grayscale filter options. The feature is available for desktop and mobile users.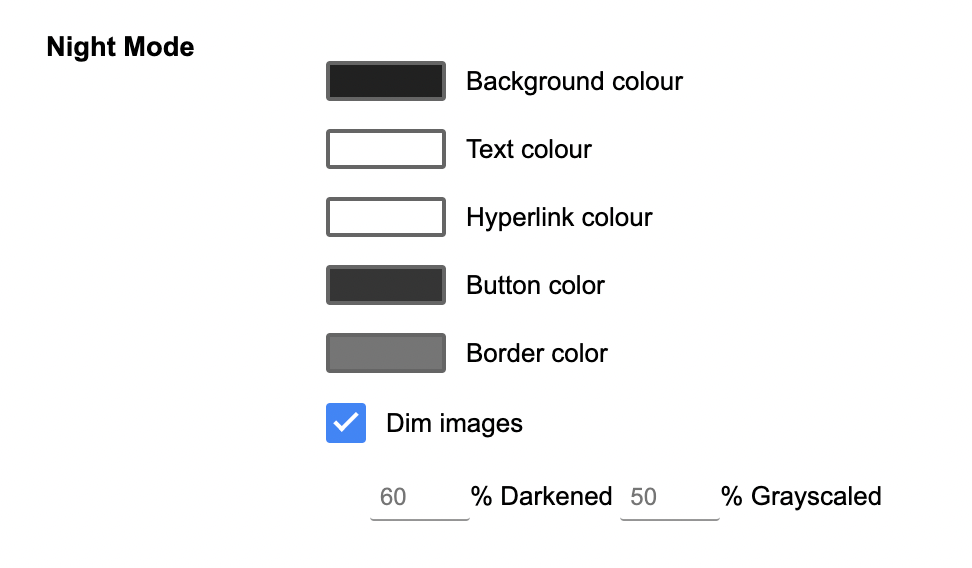 Control your video with your Game Controller
Do you have your iPad at a far distance from you? Then you can use your wireless PlayStation Controller or Xbox Controller to change instantly the volume of that video player, but also to skip or go to the next YouTube video. Now you can choose also on what website you want to allow this feature (such as only on the YouTube website).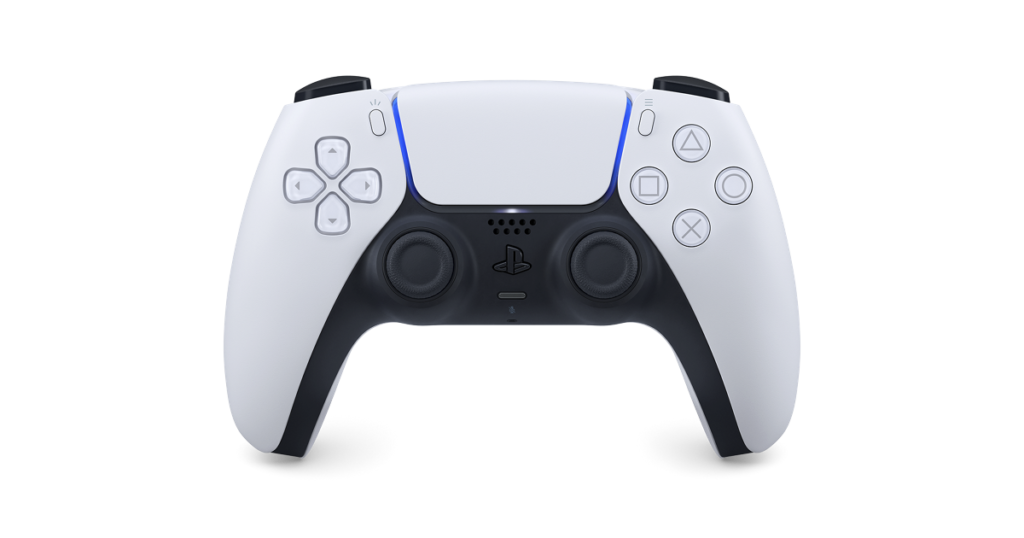 You can download the latest Turn Off the Lights for Safari for your iOS 16 today using TestFlight, and it will be released later on the public release date of iOS 16. It is the only free and Open-Source Safari extension that is available for both Mac and iOS. If you love the Turn Off the Lights in Safari extension, please do not forget to support our hard work by making a small contribution. Each contribution will be much appreciated to continually improve this experience and get the app available for everyone at the Store. And when the macOS Ventura is publicly available you can be syncing Safari web extension and more.