Since iOS 15 and iPadOS 15 is publicly launched in September 2021, users can download their favorite Safari extensions on their iPhone and iPad. That is to have a great web experience on mobile devices.
However, when you install for the first time a Safari extension (such as the most popular Turn Off the Lights Safari extension) it is not easy to know how you can enable this in your Safari web browser. Thereby we have provided you the easy help instructions on how to get started on your iPhone and iPad.
Instruction steps on how to add extensions
Follow the steps here below on how you can activate the Safari extension on your personal device: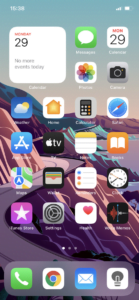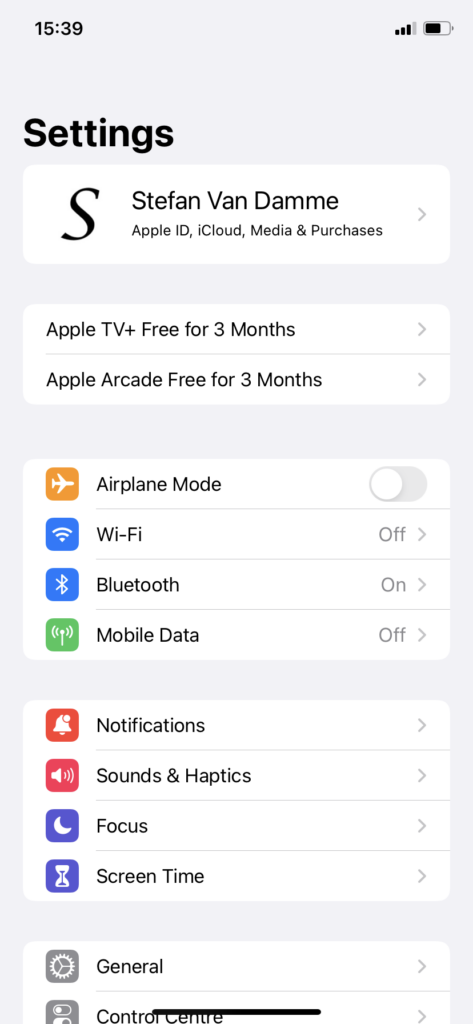 Scroll down to the menu item Safari, and select next the item Extensions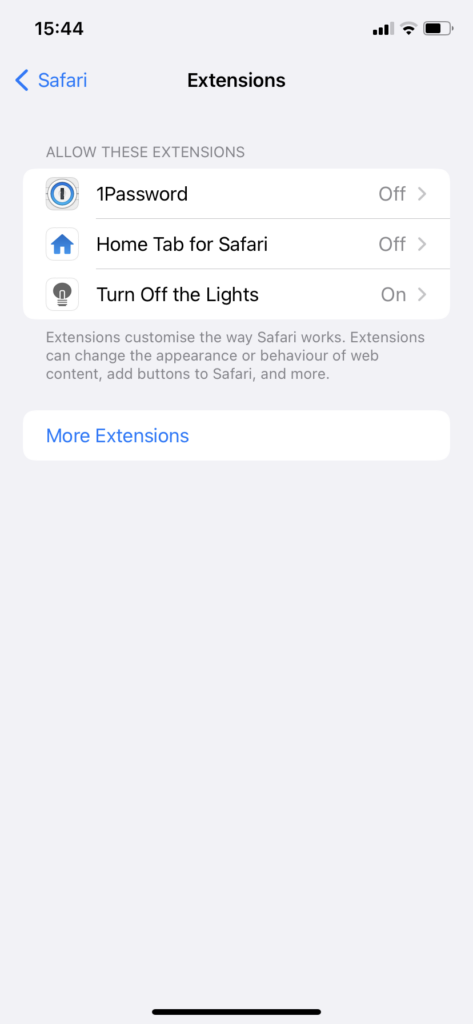 Tap on the extension name
(If there is no Safari extension visible then you see then tap on More Extensions)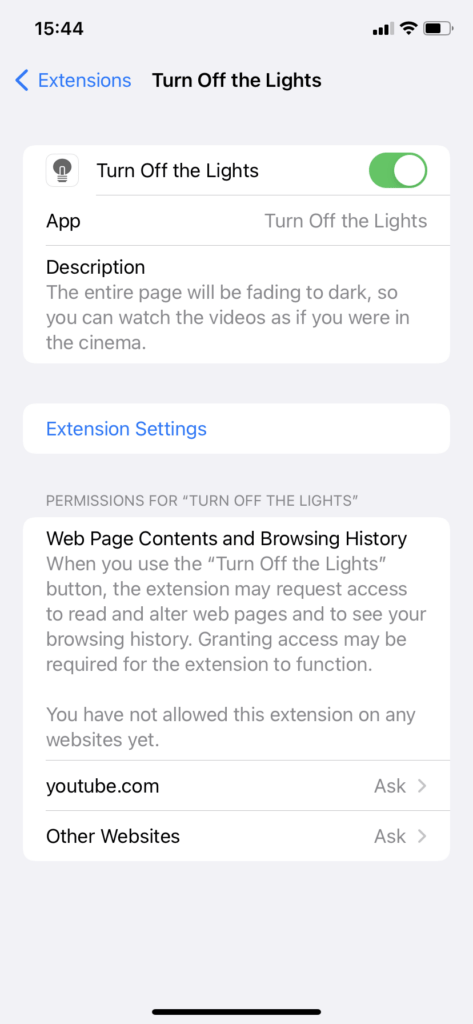 Toggle the switch (right of the Safari extension name) to activate the Safari extension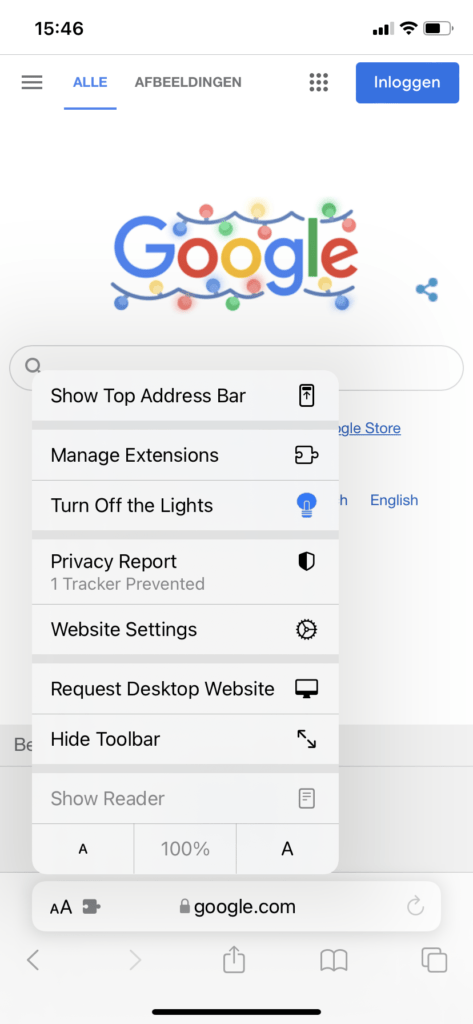 Open now your Safari web browser. You will see now a little "puzzle piece icon" on the left side of the Safari address bar. Tap on this icon to see the menu panel.
The blue icon show that the Safari extension is enabled in your Safari web browser.
With the option to toggle the Safari extension on or off with the "Manage Extensions" section.
Video tutorial on how to activate Safari extensions on your iPhone and iPad
If you want to see the instruction live with the corresponding screen, then you can see this YouTube video tutorial that explains to you how to enable the Safari extension.
In conclusion, now you know how to get your favorite Safari extension activated on your iPhone and iPad. For instance, if you did not have installed it yet, you can try the free Turn Off the Lights Safari extension that makes watching a video more comfortable on the web. With the option to get Dark Mode on all websites with your own chosen dark mode theme color.
Furthermore, if you love the free Turn Off the Lights Safari extension on iOS 15, do not forget to support our hard work by making a small contribution. The Turn Off the Lights browser extension is a free and Open-Source browser extension. We rely on donations to keep this Safari extension online for free and available for everyone at the Apple App Store. That is free for both the Mac and iOS platforms.