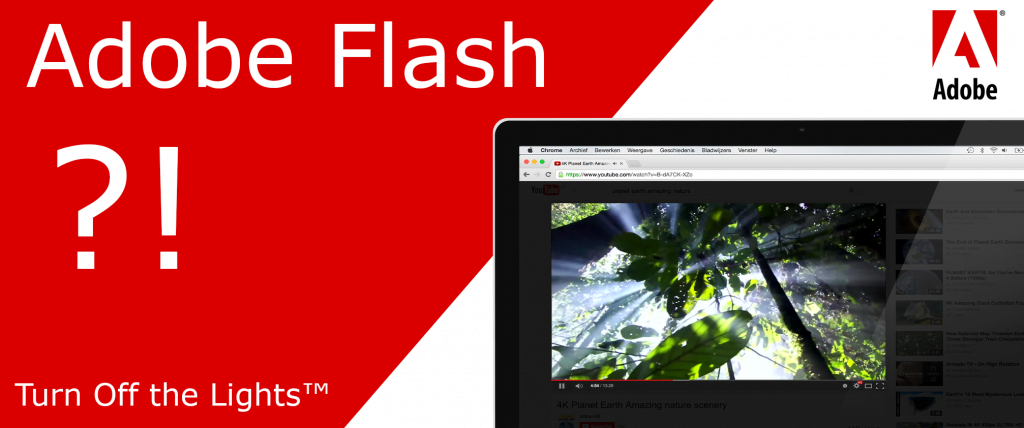 Can't play the Adobe Flash video in the Windows Store app? The Turn Off the Lights Windows Store app is designed to play only HTML5 videos and no Adobe Flash players. This is because Microsoft platform limit the use of Flash objects in the Windows Store!
Adobe Flash error message
If you open a web page with a Adobe video player inside. You will possible see a blue message box that said to install the Flash player for this web browser, but that is impossible to install this file on your computer or phone. Because Microsoft block the access to install plug-ins in all Windows Store Apps. You can only install a plug-in the regular Internet Explorer browser. And in Microsoft Edge is the plugins already built-in.