Yes, Turn Off the Lights is available for the Windows Phone 8.1 or higher. You can download it on the Windows Store.
Windows Phone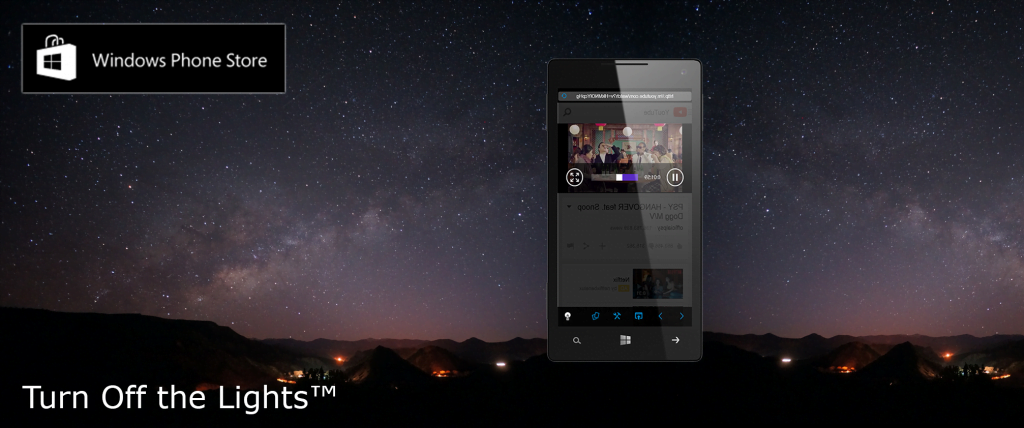 Turn Off the Lights for Windows Phone is everything you need in your pocket. Now if you are camping at night or on the street. You can dims the web page by clicking on the white lamp button below in the action bar. So you have no bright light shining back on your face.
Turn Off the Lights is basic browser application for saving your eyes at night. So you can dims the light and continue surfing or watching a YouTube video online. Here it include also the engine to focus  HTML5 a video player.
---
Do you found technical, factual and grammatical errors on the Turn Off the Lights website?
You can report a technical problem using the
Turn Off the Lights online technical error feedback form
.
---