Yes, Turn Off the Lights is available for Windows Phone 8.1 or higher. You can download it on the Windows Store.
Windows Phone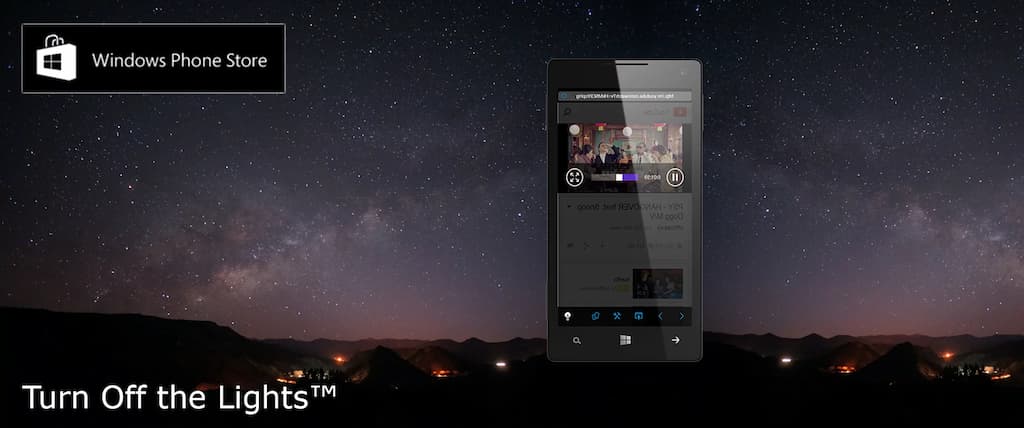 Turn Off the Lights for Windows is everything you need in your pocket and on your tablet device (such as the Microsoft Surface Pro and Microsoft Surface Go). That is available for Windows 10 users. Now if you are camping at night or you are walking on the street. You will see too much bright light shining on your faces. And with the Turn Off the Lights app, will solve this problem. Because in this best dark mobile web browser you can dim the web page by tapping on the white lamp button below in the action bar. So you have no bright light shining back on your face. That makes the web experience must better and comfortable for your eyes.
Turn Off the Lights is the best dark basic internet web browser application that protects your eyes late at night. So you can dim the light and continue browsing or watching a YouTube video online. Here it includes also the intelligent video detection engine to focus your amazing and favorite HTML5 on a video player.