Night Mode Android feature on your mobile phone? Yes, you can get this app on your personal android phone! That by installing the free Turn Off the Lights Android app, and in the settings flyout, you can enable the Night switch. And experience the same night experience just like in the browser extension version. That converts everything in a dark background and the text in white as the color.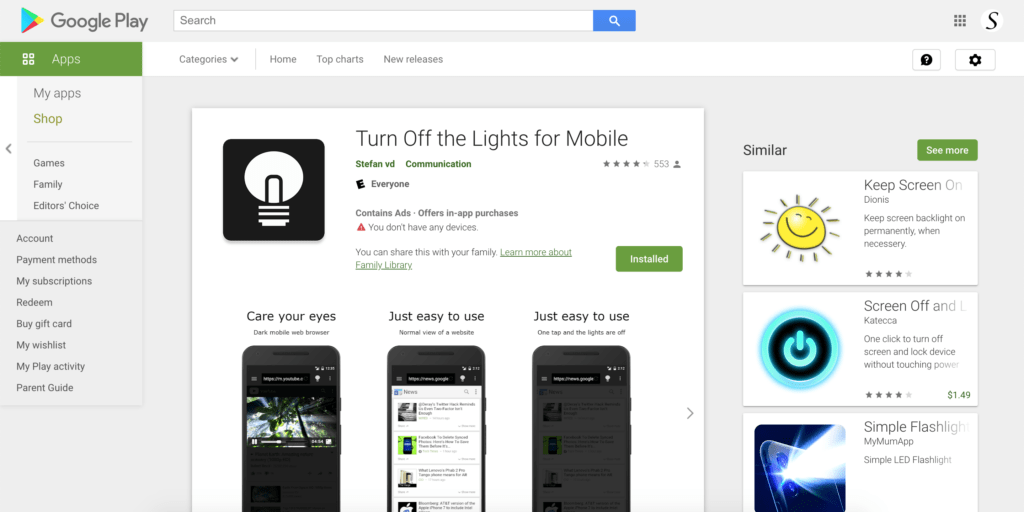 Night Mode Android
When the Night Mode feature is enabled, you will see a white/gray switch below each webpage. And with one single tap on this switch, it converts the current day theme to a night mode. That makes it very comfortable for your eyes. And that especially at night.
Browser extension
If you want a more advanced Night Mode for on your desktop web browser. Then you can use the Turn Off the Lights Browser extension, here you can hide the switch on your chosen website in the list. The browser extension uses the same technology as in the mobile platform.
And include many customizable options to get you the best night experience. That from change the background, text, and hyperlinks color. And with an automatic timer to when it must automatically convert the website to a night interface.