¿Estás buscando para obtener el mejor tema oscuro para su navegador web, se puede obtener muy fácilmente hoy en día dentro de unos pocos clics en su Google Chrome y Firefox navegador web. Y obtener una experiencia oscura notable que está bien diseñado. Todo estará en la oscuridad que incluye la barra de título y la barra de direcciones donde buscas o escribes una URL del sitio web. Sobre todo, te mantiene saludable para tus ojos.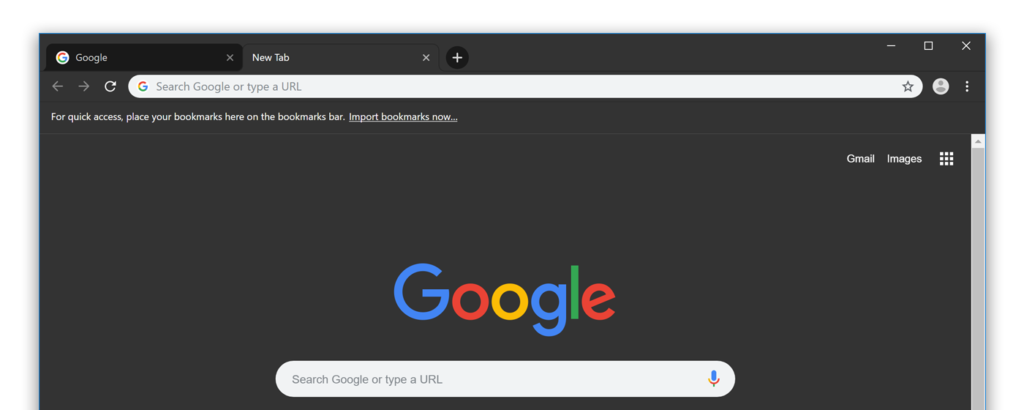 Google Chrome
Para obtener este navegador web tema oscuro para Chrome, que crean una interfaz de usuario de Chrome oscuro. Debes descargar el tema oscuro más buscado y definitivo de la tienda web chrome de forma gratuita. Y disponible para los navegadores web de escritorio en ordenadores Windows, Mac, Linux y Chromebook. ¡Consónigalo ahora! https://chrome.google.com/webstore/detail/dark-theme-for-google-chr/annfbnbieaamhaimclajlajpijgkdblo
Mozilla Firefox
Y para obtener el tema oscuro para Firefox, se puede obtener desde la galería de complementos en el sitio web de Mozilla. Y también disponible para usuarios de Windows, Mac y Linux. ¡Consónigalo ahora! https://addons.mozilla.org/en-US/firefox/addon/dark-theme-for-firefox/
Safari de Apple, Microsoft Edge, Ópera
Estos otros navegadores web importantes como Apple Safari, Microsoft Edge y Opera no admiten temas personalizados para cambiar la interfaz del navegador. Y sólo tienen una versión en modo claro y oscuro de su navegador web que dependen de la configuración que haya habilitado en la página de configuración.
Además, si usted está buscando para conseguir su sitio web en un tema oscuro, y cambiar no el botón del navegador y los elementos. A continuación, puede descargar y utilizar la extensión del navegador Apagar las luces. Así que con esta herramienta gratuita, puede habilitar la función modo nocturno, la característica útil para convertir el estilo actual del sitio web a su propio tema oscuro personal.
---
Did you find technical, factual or grammatical errors on the Turn Off the Lights website?
You can report a technical problem using the Turn Off the Lights online technical error feedback form.
---