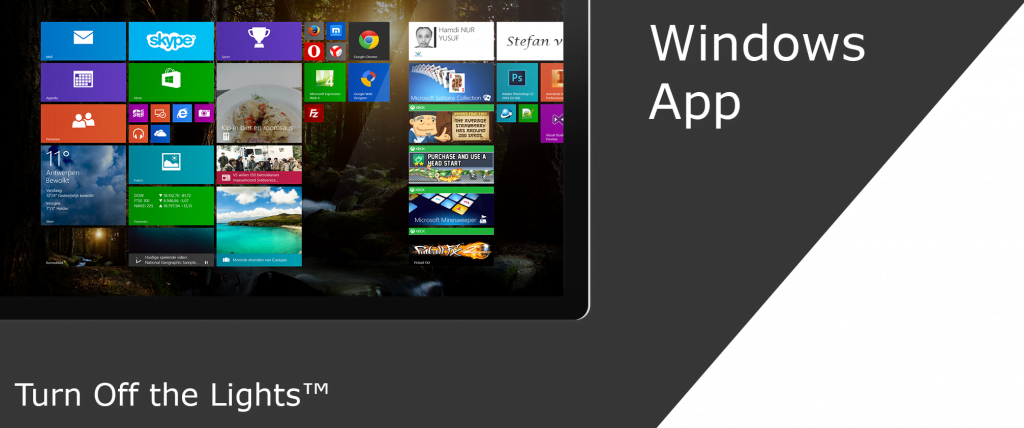 The system requirements to use this Turn Off the Lights for Desktop is a Windows Operating System. And that has the latest Windows Updates installed on your personal desktop or laptop computer. So, to get it up and running with Turn Off the Lights for Desktop on your OS.
Minimum System requirements
This are the minimum requirements that are needed on your computer. To get the light off feature working.
Version: Windows 10
64-bit versions supported
Processor: 1.9 GHz Quad-core processor
RAM At least 1 GB
Storage on your hard disk 60MB
Note: The Turn Off the Lights for Desktop works also on the ibootcamp computer from Apple. And on tablet devices such as the Surface Go and Surface Pro.
Option Hardware requirements
Furthermore, for some features in the Turn Off the Lights for Desktop app, you may need this hardware device connected on your personal computer.
Web Camera: Needed for the Camera Motion feature in this program. And control the light on-off with your personal hands.
Stereo speakers: Needed for the Dynamic Background wallpaper with video and high-quality sound.
Microphone: this to command the Turn Off the Lights for Desktop app, and run the actions such as to do the lights on or off.
Multi-display support: When you have more than one screen, it will dim all your screen with the same opacity and dark layer color.