Do you want to highlight a program on your Windows 10 computer? So you will not be distracted by any other programs or content on your computer. To get started, make sure you have installed the latest "Turn Off the Lights for Desktop" software on your Windows computer. Furthermore, the setup is pretty easy, click on the download button in the Microsoft Store. And it installs automatically this app. Then you see below in the taskbar a white lamp icon, that is visible left of your clock.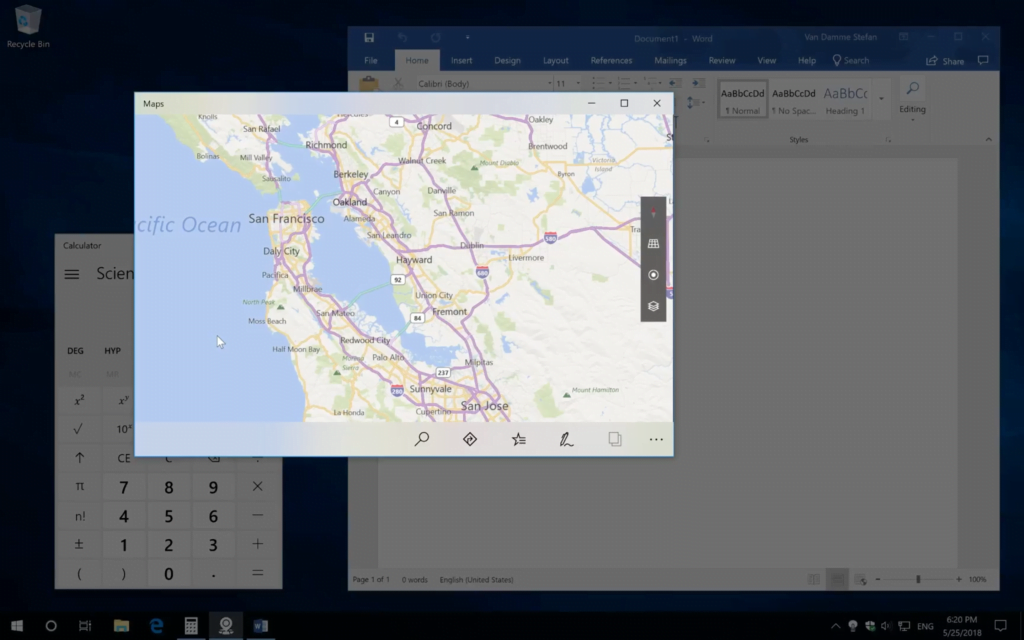 How to highlight a program
Click right on this white lamp icon left of your clock
And select "Preference..."
A new window shows up in the center of your screen. After that, click on the third tab
To highlight a program on your Windows 10 computer, you can choose between the following options in the Turn Off the Lights for Desktop app:
Normal – You can use the normal way, that is with no programs show up on top of this Turn Off the Lights dark layer. You can use work like you always work on your computer. And you can click through this dark layer.
The selected program window only. Only the open windows show up on the dark layer.
Or selected programs. Here you must type processes in a list, such as chrome.exe, opera.exe, vlc.exe, wmplayer.exe, winword.exe, or itunes.exe.