You need an app that enables the blue light filter Windows? Do not look further, Turn Off the Lights for Desktop is the most advanced application that can enable a dark layer on top of your desktop. As a result, it protects your eyes late at night. And you can customize just everything in the preference window such as the dark layer color (that is here visible as a orange color).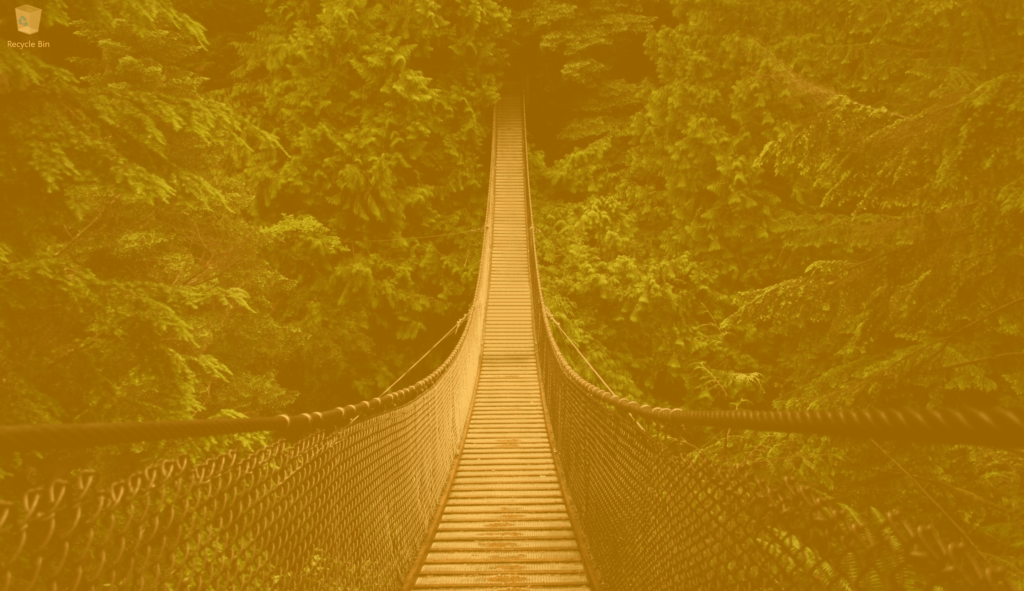 When you installed for the first the Turn Off the Lights for Desktop app on your Windows 10 computer, it adds a white lamp left of your click. When you click on this lamp button, it will dims the screen to that color and opacity value. In the preference window on this app you can change the color of this top layer, example to green, blue, red, black, etc.
Schedule your light off
What is very special about this ultimate screen dimmer app, is that you can choose when you want to automatically dims the screen (on your Windows 10 device). In the preference window there is a visible day schedule from Monday to Sunday and with the 24 hours.
If you want to dims only in the weekend, then enable the check box for Saturday and Sunday with those hours. A highlighted button, that means it dims the screen for that time and day. And a not highlighted button, it does just nothing and keep the regular screen light.
Download the blue light filter Windows 10 app
Turn Off the Lights for Desktop is build up with the idea behind the browser extension. With a single click on the lamp button it fade you screen an amount darker then before. You can get the application on the official Microsoft Store:
Get it Now! Turn Off the Lights for Desktop
All updates are free and it is available for Windows 10 version 1607 and higher.