Are you looking to get the best Dark Theme for Chrome, you can get it very easily today within a few clicks in your Google Chrome web browser. And get a remarkable dark experience that is well designed for your eyes. That with no more this bright light that is shining to your face. And that when it is the night that everyone can see you are browsing on the internet.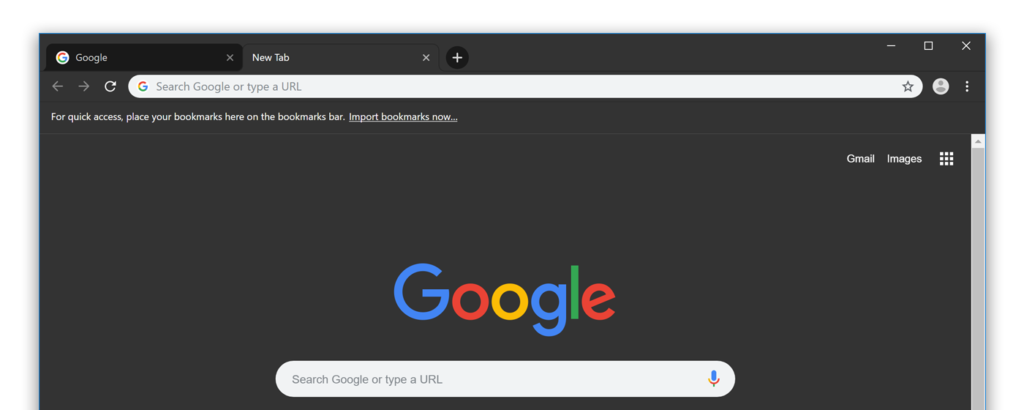 What is a Chrome theme?
A Chrome Theme is a customization feature in the Google Chrome web browser that allows users to change the appearance of the browser's user interface. It enables users to personalize the look and feel of Chrome by altering various elements such as the background image, colors, toolbar style, and tab design. Chrome Themes are designed to make the browser visually appealing and reflect the user's preferences.
Users can choose from a wide range of pre-made Chrome Themes available in the Chrome Web Store or create their own custom themes. The themes are simple to install and apply, making it easy for users to switch between different designs as they wish. How for the best dark theme for Chrome (and the most downloaded), you can read it here below.
Best Dark Theme for Chrome
This best dark theme for Chrome theme is coherent and simple with the current web browser Material Design. Because it has a decent amount of contrast between your active tab and your inactive tab. So, the inactive tab is darker in the background, as the selected Chrome tab is the same color as your web browser frame. The complete window frame has 80% darkness of the black color. The text label of the tab strip is readable with its white text color. Also, this dark theme is the best fit to dim the web page and it can improve your browsing experience.
You can download the most wanted and ultimate dark theme from the Chrome web store for free. It is available for Windows, Mac, Linux, and Chromebook computers. Get it Now!
This is a very wealthy theme that is comfortable for your eyes. And it is a good theme for people with strained eyes that cannot keep their focus on the web content. With this delightful theme, you can enjoy the web with a dark user interface element. While your website still contains the light day theme (or an option to change the website interface theme, such as the YouTube Dark Mode switch). This theme does not change the colors of the web content, only the user's interface color of the Chrome web browser.
If you want to get the best dark experience for all your websites, you can use the free and open-source Turn Off the Lights Chrome extension. Because this is the most useful and powerful tool to get all websites in a dark interface. Also, it is a tool that is very unique and has never been seen before as a browser extension. Try it now, you won't regret it.
If you find it useful to get your best dark theme for Chrome, then you can share the link on Facebook or share the link on Twitter. So your family, friends, or colleagues can know about this handy free Dark Mode Theme.
YouTube videos
Here is an overview of what is the best dark theme for Chrome different from a Chrome extension. And how to remove it.
What is a Chrome theme and a Chrome extension?
How to remove a Chrome theme?
Summary

Author Rating
Software Name
Dark Theme for Google Chrome
Operating System
Windows, Mac, Linux, Chromebook
Software Category
Price
Landing Page