Table of Contents
Introduction
Opera, the innovative web browser, has been winning hearts with its unique features and extensions. Among these, the YouTube extension for Opera stands out as a game-changer, offering a range of functionalities that can supercharge your browsing experience. In this article, we'll explore the ins and outs of this remarkable extension, uncovering its hidden gems and showcasing how it can revolutionize your YouTube interactions.
YouTube Extension for Opera: Supercharge Your Browsing
YouTube extension for Opera is already here without you noticing it. The Turn Off the Lights FREE Opera extension does the job in your Opera web browser. It's the most popular and unique extension that customizes the YouTube website to your own cinema place. From changing the dark layer opacity to the Atmosphere Lighting effect around the video player.
Opera is a popular web browser developed by Opera Software. It's available for various operating systems, including Windows, macOS, Linux, and mobile platforms like Android and iOS. Opera is known for its speed, security features, and a range of built-in tools and extensions that enhance the browsing experience.
Opera has a history of innovation and has introduced various features ahead of other browsers. It is known for its commitment to privacy and security and is often considered a strong alternative to other popular web browsers like Google Chrome and Mozilla Firefox.
YouTube extension for Opera
To get this free YouTube extension for Opera, just go to the Opera extension web page. Or type in the Opera extension gallery this product name in the search box: "Turn Off the Lights". On that web page, you see a brief overview of all the features of our Turn Off the Lights Opera extension, with the green "install" button to install this extension.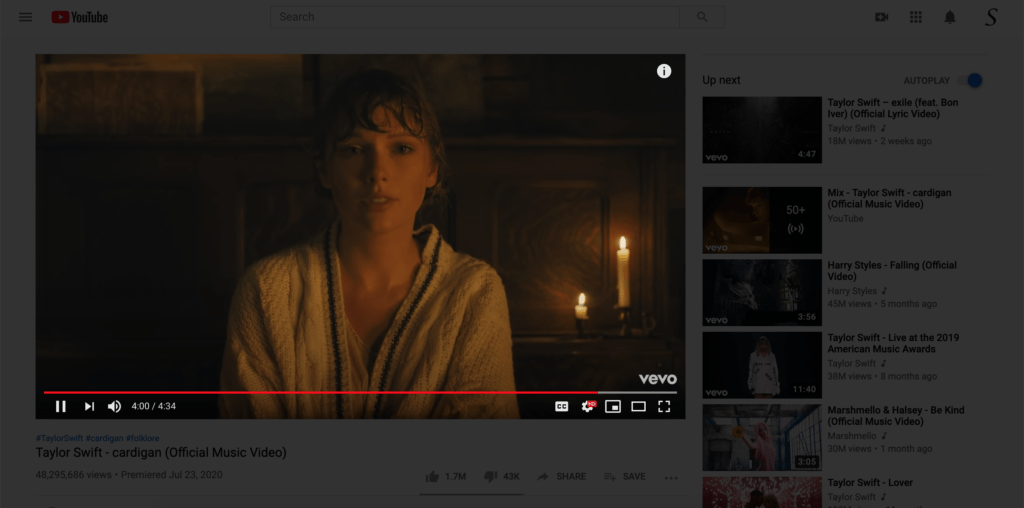 There are more than ten options to customize the YouTube web experience, such as the YouTube AutoHD. That forces the player to get the highest video quality. Or want to block all those videos with a 60fps (and get back the default 30fps) that increase the CPU and memory use in your Google Chrome web browser. Or if you want to play the YouTube video player in the widest mode, you can enable this also in the Turn Off the Lights Options.
YouTube video
This YouTube video tutorial explains how easy it is to install the Turn Off the Lights Opera extension in your Opera web browser. So you can control the web experience in your Opera web browser.
Conclusion
The YouTube extension for Opera is a fantastic addition to your browsing experience, particularly if you're a YouTube enthusiast. With its features such as video downloading, ad blocking, and night mode, it enhances your YouTube journey, making it smoother and more enjoyable. Best of all, it's free to use, easy to install, and respects your privacy. Give it a try, and you'll wonder how you ever browsed YouTube without it.
FAQ YouTube extension for Opera
Is the YouTube extension for Opera free to use?
Yes, it's absolutely free to download and use. You can find it in the Opera add-ons store.
Does the extension work on all operating systems?
Yes, the YouTube extension for Opera is compatible with Windows, macOS, and Linux.
Are there any privacy concerns when using the extension?
No, the Opera extension respects your privacy and doesn't collect any personal data. Furthermore, the Turn Off the Lights Opera extension is 100% and Open-Source. So you are free to look in the code and provide suggestions to make your YouTube experience even better.