YouTube extension for Opera is already here without you have noticed it. The Turn Off the Lights FREE Opera extension does the job in your Opera web browser. It's the most popular and unique extension that customizes the YouTube website to your own cinema place. From changing the dark layer opacity to the Atmosphere Lighting effect around the video player.
YouTube extension for Opera
To get this free extension, just go to the Opera extension web page. Or type in the Opera extension gallery this product name in the search box: "Turn Off the Lights". On that web page, you see a brief overview of all the features of our Turn Off the Lights Opera extension, with the green "install" button to install this extension.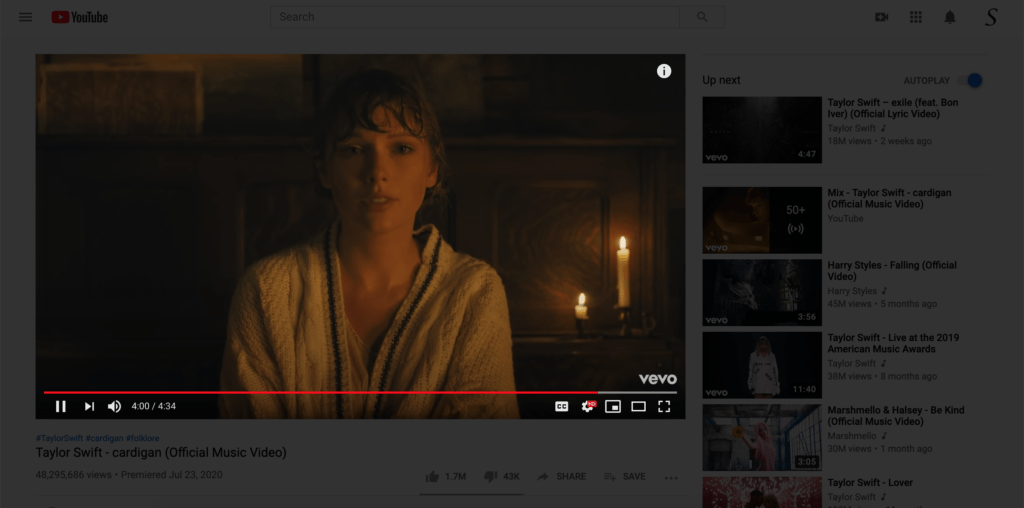 There are more than ten options to customize the YouTube web experience, such as the YouTube AutoHD. That forces the player to get the highest video quality. Or want to block all those videos with a 60fps (and get back the default 30fps) that increase the CPU and memory use in your Google Chrome web browser. Or if you want to play the YouTube video player in the widest mode, you can enable this also in the Turn Off the Lights Options.