Table of Contents
Introduction
In this fast-paced digital age, staying updated with the latest news has never been more crucial. Yandex News, one of the leading news platforms, is constantly evolving to provide its users with the best experience possible. One such feature that has garnered significant attention is the Yandex News dark mode. In this article, we'll delve into the world of Yandex News dark mode, explore its advantages, and provide you with a step-by-step guide to enable this feature. So, sit back, relax, and let's dive into the world of Yandex News dark mode.
What is Yandex News?
Yandex News is a news aggregation service and a part of Yandex, a major Russian multinational IT company known for its internet-related products and services. Yandex News provides a platform where users can access a wide range of news articles, stories, and updates from various sources, including reputable news outlets, blogs, and websites. The Yandex News website is redirected to the dzen.ru news website for all news.
Similar to other news aggregators, Yandex News offers a personalized news feed based on a user's preferences and interests. Users can customize their news feed by selecting specific topics, categories, and sources they want to follow. This allows them to stay informed about the latest developments in areas that interest them, such as politics, technology, sports, entertainment, and more.
Yandex News also offers features like dark mode, as mentioned in the article, which can enhance the reading experience, especially in low-light conditions. It aims to provide a user-friendly and convenient way for people to access and consume news content from a variety of sources, making it a popular choice for those looking to stay updated on current events.
What is Yandex News dark mode?
Yandex News dark mode is a feature designed to improve the reading experience for users of the Yandex News platform, especially in low-light conditions or during nighttime reading. Dark mode, sometimes referred to as night mode, typically involves inverting the color scheme of an application or website, replacing the bright white background with a dark or black background, and changing the text and other elements to lighter colors.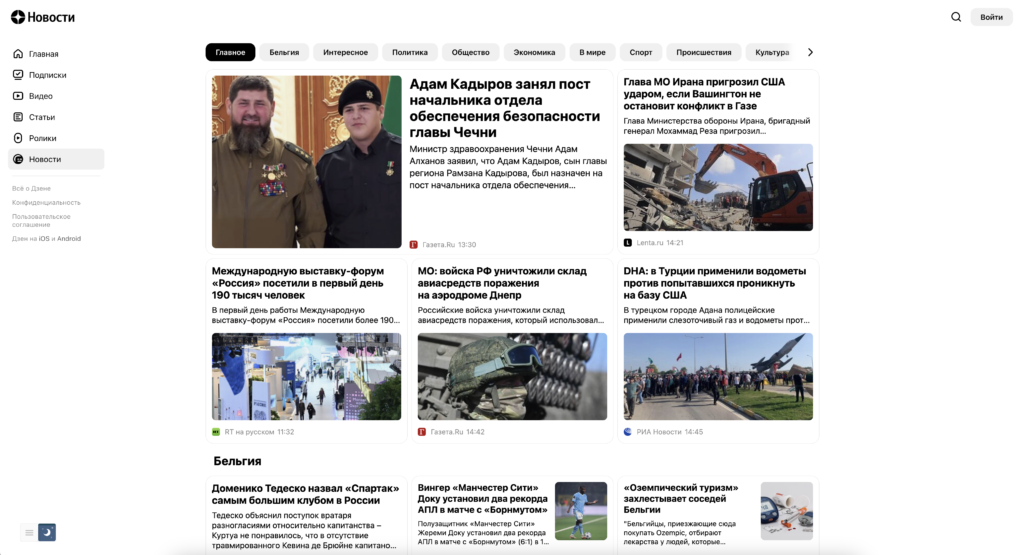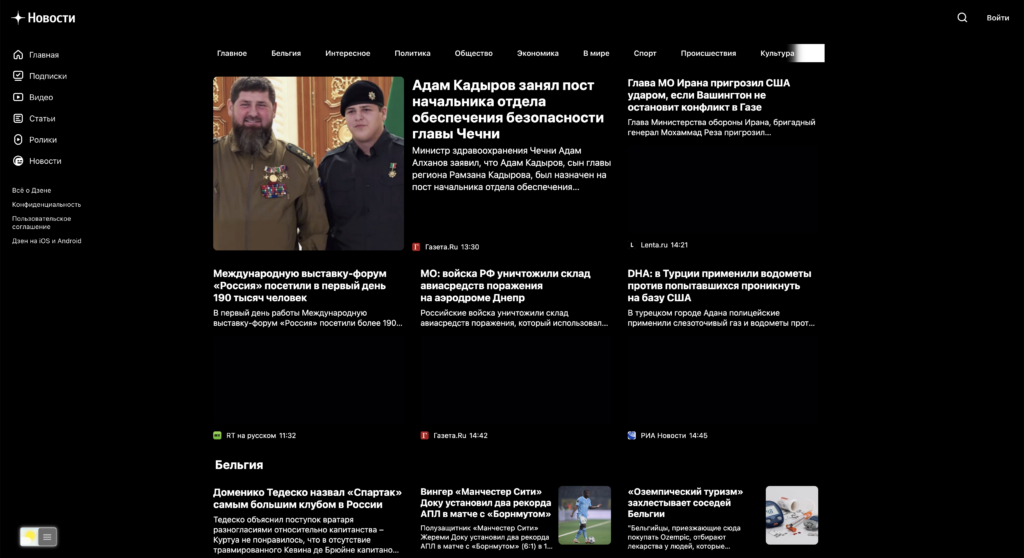 The Bright Side of Yandex News Dark Mode
Why Yandex News Dark Mode Matters
In a world where information is readily available 24/7, many of us find ourselves scrolling through news articles late into the night. The glaring white screens can be harsh on our eyes and disrupt our sleep patterns. This is where Yandex News dark mode steps in. By adopting dark mode, Yandex News offers a more soothing and eye-friendly reading experience, making it ideal for night owls or anyone looking to reduce eye strain.
Enabling Yandex News Dark Mode
web | iOS and Android
To unlock the benefits of Yandex News dark mode, follow these simple steps:
Open the Yandex News App: Launch the Yandex News app on your device.
Access the Settings: Tap the menu icon or navigate to the settings section.
Find the Display Options: Look for the "Display" or "Appearance" options in the settings.
Enable Dark Mode: Toggle the dark mode switch to activate it.
That's it! You're now ready to enjoy Yandex News in dark mode.
If you want to enable this for all websites, then you can use the Night Mode option in the Turn Off the Lights Browser extension. Follow the steps below on how to enable this free solution in your web browser:
Download the Turn Off the Lights browser extension
Click right on the gray lamp button and select Options in the menu item
The Turn Off the Lights Options page shows up and select the tab Night Mode
Enable the Night switch or the long-press feature to activate the night mode on the current web page
The Impact of Yandex News Dark Mode
Improved Reading Experience
Yandex News dark mode offers several advantages for readers. The dark background with light text reduces eye strain, making it more comfortable to read for extended periods, especially in low-light conditions. This feature provides a gentle reading experience that helps prevent disruption to your sleep patterns.
Battery Savings
For mobile users, Yandex News dark mode also brings an unexpected benefit – it conserves battery life. Dark mode utilizes less power on OLED and AMOLED screens as it illuminates fewer pixels. This means you can enjoy your news without draining your battery.
Conclusion
In a world inundated with information, Yandex News dark mode offers a refreshing and user-friendly way to consume the latest news without straining your eyes. By adopting dark mode, you can enjoy a more comfortable reading experience, conserve battery life, and even enhance your late-night news-reading sessions. So, give Yandex News dark mode a try, and experience the future of news consumption.
If you find it useful to get your Dark Mode for Boston, then you can share the link on Facebook or share the link on Twitter. So your family, friends, or colleagues can know about this handy free tool.
FAQ Yandex News dark mode
How do I enable Yandex News dark mode on my desktop?
To enable Yandex News dark mode on your desktop, follow these steps:
1. Launch Yandex News in your web browser.
2. Click on your profile picture or username.
3. Navigate to "Settings."
4. Look for "Display" or "Appearance."
5. Enable dark mode.
Does Yandex News dark mode work on all devices?
Yes, dark mode is available on both mobile devices and desktops, providing a seamless experience for all users.
Can I schedule dark mode to activate at specific times?
Yes, with the free and Open-Source Turn Off the Lights browser extension you can enable the option to show the Night Mode at a specific time.
Does dark mode affect the content or layout of Yandex News articles?
No, dark mode only changes the background and text color, leaving the content and layout of the articles unchanged.
Are there any disadvantages to using dark mode?
The primary disadvantage of dark mode is that it may not be suitable for all users, as some people prefer the traditional light mode. It's a matter of personal preference.