Why YouTube is not working on Chrome? There are many elements that can create this issue in your Google Chrome web browser. Follow the steps here below to get this issue resolved today in your browser.
Solution why YouTube is not working on Chrome
Update web browser
You are maybe using an old Chrome web browser version. To check if you are using the latest version, open the about page.
Open your Google Chrome web browser
Click on the 3 dots icon
And select the Help menu item, and then About Google Chrome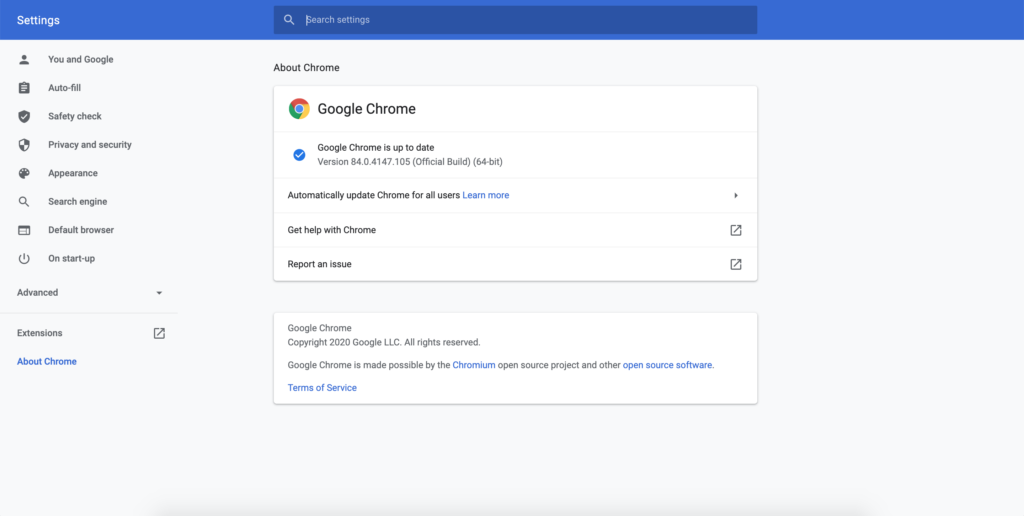 It will then automatically check the version you are currently using. And download and install automatically the latest Google Chrome version.
Chrome Extensions
It is possible that you are using a Chrome extension that tries to manipulate the YouTube website. And block part or the whole website. For example, an adblocker Chrome extension can block and remove items on the web page.
Try to disable all the Chrome extensions you are using in your Chrome web browser. Open your Google Chrome web browser
At the top right, click 3 dots icon and then More Tools and then Extensions
Click on the Remove button, for each Chrome extension in the list
Then refresh the YouTube website
note: The Turn Off the Lights Chrome extension does not interface with the YouTube website. It only works when you click on the gray lamp button. Then it will add the dark layer to the current web page.
Security software
Check you are the use the latest antivirus update from your security software. As a test, you can disable temporarily your security software to see if this solves the issue or not.