Table of Contents
Introduction
Yandex browser is the new minimalistic browser software from Yandex, and not everything is done yet. The gray lamp icon must be visible in the URL box. If you do see not the lamp button in the URL box, then you are using the alpha browser version. And it's possible that this feature is not ready to display the extension icon in the URL box. If you want to try the browser go to the official Yandex website.
Yandex browser
The browser is based on Google's open-source Chromium project, which also powers Chrome and Opera. And it is surprising to work well and even fast, quite stable, and standards-compliant. Also, there is a number of intelligent and very useful little tweaks. One of them is the way it handles tabs. Open several tabs from the same site, and Yandex will group them all together in the tab strip.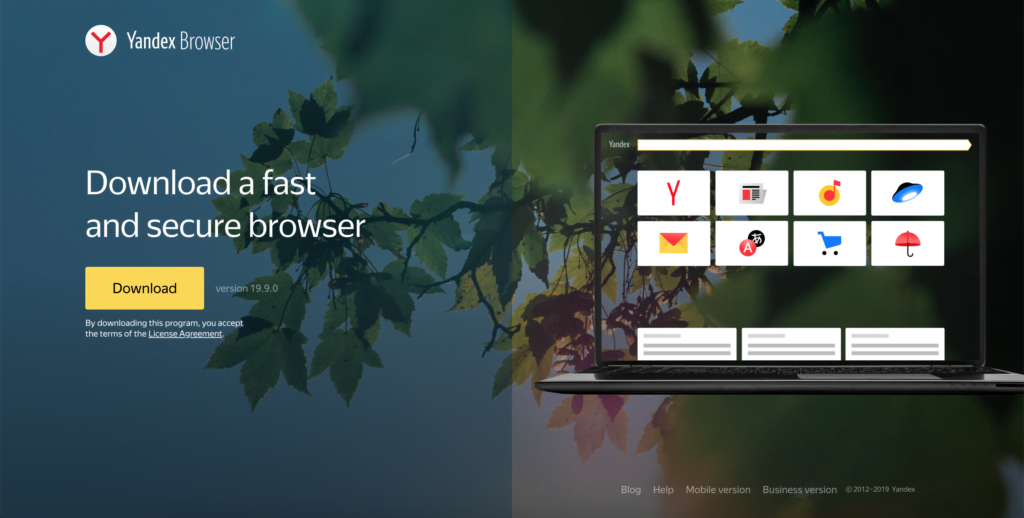 Turn Off the Lights browser extension works well on the stable browser that can be downloaded on the official web page Yandex website. And on the Yandex extension store, you can download the Turn Off the Lights Yandex extension. If you open now a web page such as YouTube or Vimeo you see the gray lamp button in the URL box. Click on it and it dims the web page and highlights only the video player.
YouTube video
How to pin the Turn Off the Lights lamp button in your web browser toolbar.
How to dim the web page