Table of Contents
Introduction
Walmart, one of the world's largest retailers, has taken a step into the modern era by introducing Walmart Dark Mode. This exciting feature enhances your online shopping experience, making it more convenient and visually appealing. In this article, we'll dive deep into Walmart Dark Mode, explaining what it is, how to enable it, and why it's worth using. Join us as we explore this game-changing addition to the Walmart website.
What is Walmart?
Walmart is one of the world's largest and most well-known retail corporations. It was founded by Sam Walton in 1962 and is headquartered in Bentonville, Arkansas, USA. Walmart operates a vast network of discount department stores, hypermarkets, and grocery stores across the United States and around the world.
The company offers a wide range of products, including electronics, clothing, groceries, household goods, and much more. Walmart is known for its commitment to providing low prices and value to its customers, which has made it a popular choice for shoppers seeking affordable goods.
In addition to its physical retail locations, Walmart also has a strong online presence with its e-commerce platform, Walmart.com, where customers can shop for products and have them delivered to their doorstep.
Walmart's influence extends beyond retail, as it has a significant impact on the global supply chain and is one of the largest employers in the world. The company's mission is to save people money so they can live better, and it continues to be a major player in the retail industry.
Walmart Dark Mode
Walmart Dark Mode is a sleek and visually appealing feature designed to improve your online shopping experience. This mode replaces the traditional bright white background with a darker theme, making it easier on the eyes, especially during nighttime or in low-light conditions. The dark background reduces glare and minimizes eye strain, allowing you to shop for your favorite products for longer without discomfort.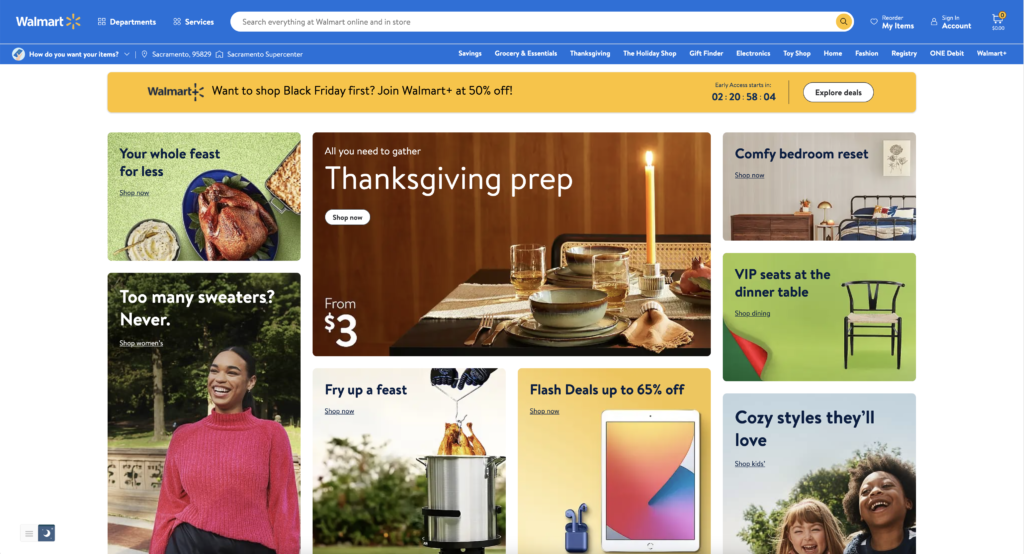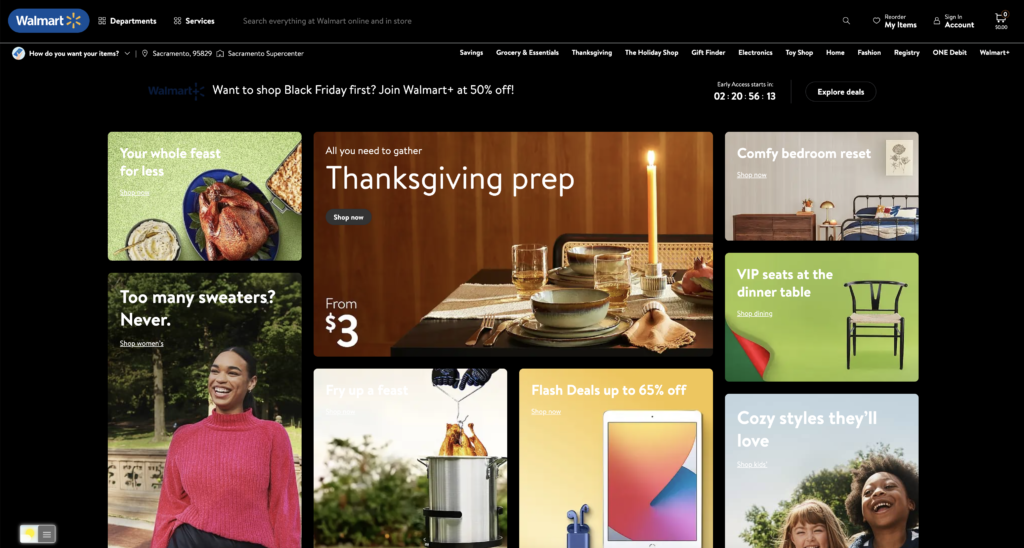 How to enable Walmart Dark Mode
Activating dark mode on Walmart is a simple process. For regular desktop internet users, you can get also this Walmart Night Mode version on your favorite web browser. That with the Night Mode option in the Turn Off the Lights Browser extension. Follow the steps here below on how to enable this free solution in your web browser:
Download the Turn Off the Lights browser extension
Click right on the gray lamp button and select Options in the menu item
The Turn Off the Lights Options page shows up and select the tab Night Mode
And enable here the Night switch or the long-press feature to activate the night mode on the current web page
Conclusion
Walmart Dark Mode is a fantastic addition for enhancing your online shopping experience. Its eye-friendly design, ease of use, and range of benefits make it a must-try feature for all Walmart shoppers. So, why not make your next Walmart visit more convenient and visually appealing by enabling Walmart Dark Mode today?
If you find it useful to get your Dark Mode for Walmart, then you can share the link on Facebook or share the link on Twitter. So your family, friends, or colleagues can know about this handy free tool.
FAQ Walmart Dark Mode
How do I enable Walmart Dark Mode?
Install the free and Open-Source Turn Off the Lights browser extension. And open the Options page, then navigate to the Night Mode tab, and enable the first checkbox.
Can I use Walmart Dark Mode on my mobile device?
Yes, Walmart Dark Mode is available for both desktop and mobile users.
Does Dark Mode affect website performance?
No, Dark Mode is designed to provide a seamless shopping experience without affecting the website's performance.
Can I customize the appearance of Dark Mode?
Yes, in the Turn Off the Lights Options page in the Night Mode you can customize the background, text, and hyperlink color.