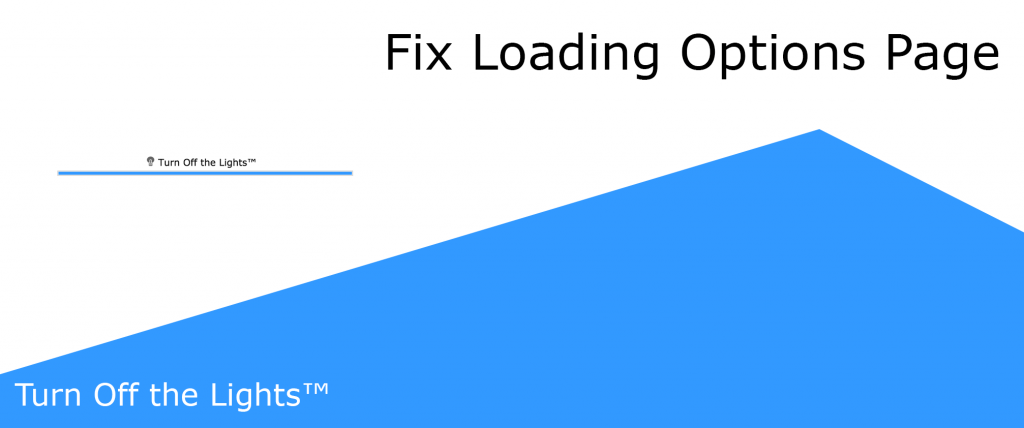 In the Turn Off the Lights Options page, you can customize the amazing browser extension to your personal touch. And elevate the web experience like never seen before. But do you have the issue that it does not open this settings page in your web browser? And still, see a white web page with the blue loading bar on top of that web page. Then it is possible a browser extension on your computer blocks the loading of this page. Follow the instruction steps here below to fix this issue in your favorite web browser.
How to fix the options page?
Try to disable the other browser extensions you have installed in your web browser except for the Turn Off the Lights browser extension.
Know issue for the Opera 12.0: if you use the Opera web browser version 12, then uninstall the "Opera Adblock" extension. And restart your browser. It is recommended to use the latest Opera version by installing the updates from Opera.
Also by refreshing (F5 key on your keyboard), the page helps to open the options page of the Turn Off the Lights extension.
Do you still have this issue, do not hesitate to contact us form and report it.