What is a blue light filter?
A computer screen display different kind of light color on the screen, which include the blue light. And users are sensitive to the artificial blue light that is coming from the screens. So to prevent the issues with these health claims such as irritated eyes, headaches, or sleeplessness, a monitor with a blue light filter is a good solution.
These have an orange color and filter blue light from the screen light. And that is why the blue light filter gives you an 'orange' layer across your screen, which makes the colors appear softer and warmer.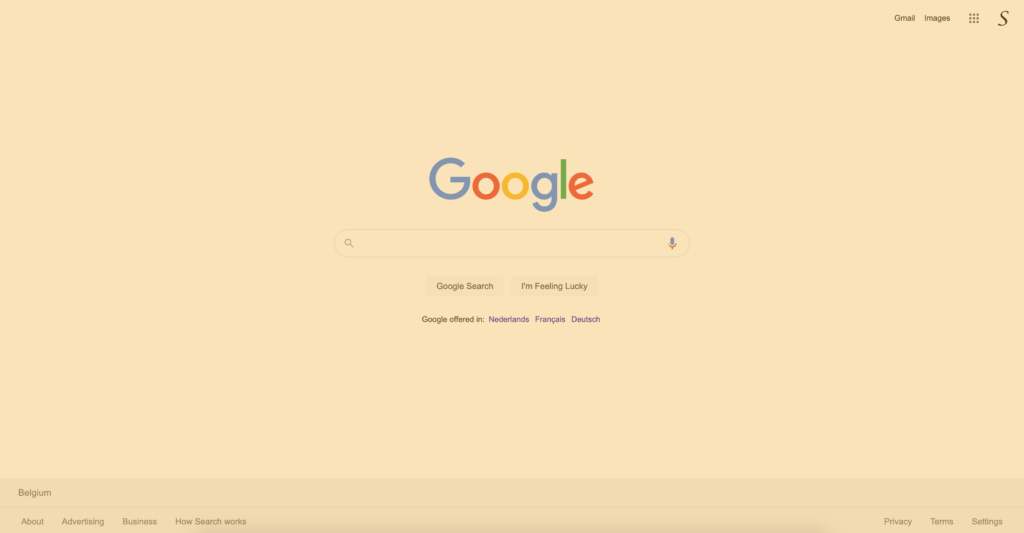 FREE Solution for the Best Blue light filter Extension for Chrome on any website
Turn Off the Lights is the best Chrome extension to dim any website, which is so more customizable in any way to your personal touch. And it is free and Open-Source. While there are other Chrome extensions (on the Chrome web store) that ask money from it and are even not Open-Source (better know as Closed Source). So you never know what it will do in the background, and with all your personal payment information.
Furthermore, it is available for all web browsers that include Google Chrome, Firefox, Opera, Safari, Maxthon, Yandex, Vivaldi, Brave, and Microsoft Edge. You can get it by following these easy steps:
Open the Turn Off the Lights Official website
Click on the big blue download button to download the best Chrome extension to dim any website
When the installation is completed, you can read and watch the welcome guide about the other amazing feature you can enable in the Options
Open now any website, and with a single click on the gray lamp button, it will dim the web page. And if there is a video available on the page it will bring this on top of the dark layer.
YouTube Video Tutorial
Conclusion
Hope that answer one of your questions about the best blue light filter extension for Chrome:
Activate blue light filter for the desktop website
How do I make a blue light filter chrome web browser?
Is there a blue light filter on any websites?
How to enable the best blue light filter extension for Chrome?
If you find it useful to get your best blue light filter extension for Chrome and on any website, then you can share the link on Facebook or share the link on Twitter. So your family, friends, or colleges can know about this handy free tool.
---
Did you find technical, factual or grammatical errors on the Turn Off the Lights website?
You can report a technical problem using the Turn Off the Lights online technical error feedback form.
---