Table of Contents
Introduction
In our digital age, online shopping has become an integral part of our lives. Target.com is a popular destination for shoppers, and it offers a unique feature – dark mode. This article explores the world of "target dark mode", shedding light on how it can enhance your online browsing experience. Let's dive into the details!
What is Target?
Target is a well-known American retail corporation that operates a chain of department stores and discount stores. It is one of the largest retailers in the United States and offers a wide range of products, including clothing, electronics, household goods, furniture, groceries, and more. Target is known for its unique combination of affordable prices, stylish products, and a pleasant shopping experience.
Founded in 1902, Target has grown to have numerous physical store locations across the United States and an online presence through its website, target.com. It is a popular destination for shoppers looking for a variety of items, and it often features exclusive partnerships with various brands and designers.
In recent years, Target has also introduced features like "dark mode" on its website to enhance the online shopping experience for its customers. This feature, as mentioned in the previous article, provides a darker, more eye-friendly color scheme for browsing the website.
What is Target Dark Mode?
Target Dark Mode is a feature on the Target.com website that allows users to switch the website's interface to a darker color scheme. This alternative color scheme replaces the traditional bright background with darker colors, creating a more visually comfortable and eye-friendly browsing experience. Dark mode is particularly popular among users who prefer to browse websites during nighttime or low-light conditions, as it reduces eye strain and minimizes screen glare.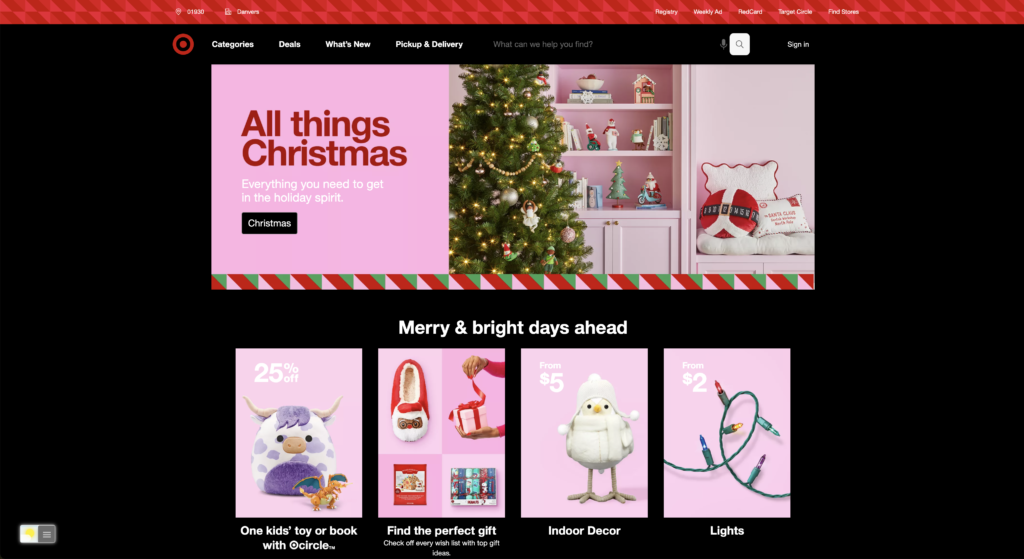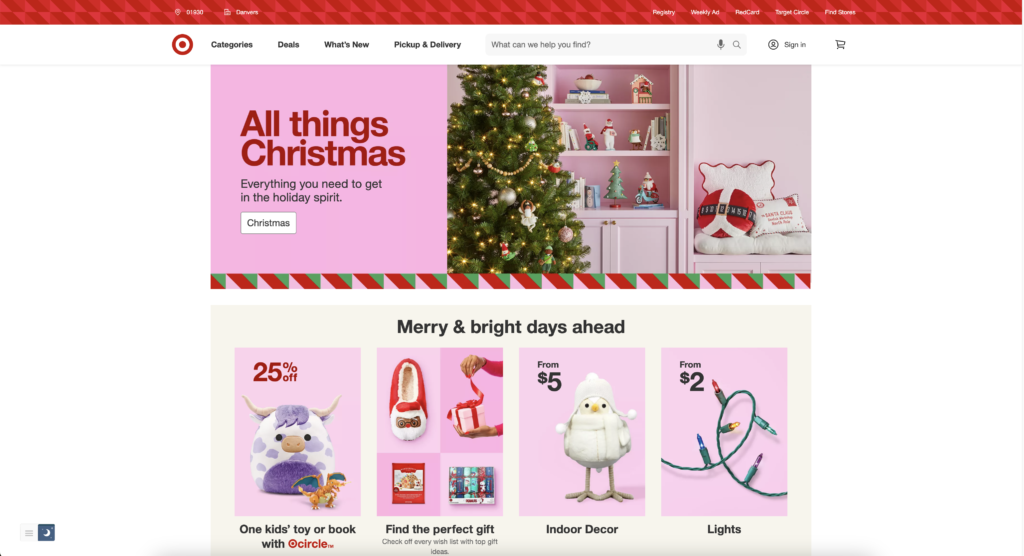 How to enable Target Dark Mode
Activating dark mode on Target is a simple process. For regular desktop internet users, you can get also this Target Night Mode version on your favorite web browser. That is with the Night Mode option in the Turn Off the Lights Browser extension. Follow the steps below on how to enable this free solution in your web browser:
Download the Turn Off the Lights browser extension
Click right on the gray lamp button and select Options in the menu item
The Turn Off the Lights Options page shows up and select the tab Night Mode
Enable here the Night switch or the long-press feature to activate the night mode on the current web page
Benefits of Target Dark Mode
Dark mode offers several advantages, making your online shopping experience more comfortable and enjoyable:
Reduced Eye Strain: Dark mode's dimmer colors reduce the strain on your eyes, especially during extended browsing sessions.
Enhanced Battery Life: For mobile users, dark mode can help conserve battery life by reducing the energy consumption of your screen.
Better Nighttime Browsing: Dark mode is ideal for nighttime use, as it minimizes screen glare and helps you sleep better.
Improved Focus: The darker background can help you concentrate on the product details without distractions.
Exploring Target.com in Dark Mode
Once you've enabled dark mode, you'll notice a significant change in your browsing experience. The familiar bright colors are replaced with a darker theme, creating a visually appealing contrast. You can now browse products, read descriptions, and make purchases with ease.
Conclusion
In a world where online shopping is a significant part of our lives, making the experience comfortable and enjoyable is essential. Target Dark mode provides a simple yet effective way to achieve this. It reduces eye strain, conserves battery life, and enhances your focus, making your shopping journey a breeze.
So, why wait? Enable dark mode on Target.com and enjoy a better browsing experience today. Experience the convenience and elegance of shopping in dark mode, and you'll wonder how you ever shopped without it.
If you find it useful to get your Dark Mode for Target, then you can share the link on Facebook or share the link on Twitter. So your family, friends, or colleagues can know about this handy free tool.
FAQ Target Dark Mode
Does dark mode work on all devices?
Yes, Dark mode is compatible with most modern devices, including smartphones, tablets, and desktop computers.
Is dark mode safe for my eyes?
Yes, dark mode is designed to reduce eye strain, making it safer for extended browsing.
Does dark mode affect the website's performance?
No, dark mode doesn't affect the website's performance; it simply changes the color scheme.