Table of Contents
Introduction
Welcome to the future of e-commerce with Shopify Dark Mode! In this article, we'll shed light on the exciting world of Shopify's Dark Mode and uncover all you need to know about it. As experts in the field, we're here to guide you through its benefits, enabling process, and more. So, let's dim the lights and get started!
What is Shopify?
Shopify is a popular e-commerce platform that allows businesses and individuals to set up and manage their online stores. It provides a user-friendly and comprehensive toolkit for creating, customizing, and running an online business. With Shopify, you can easily build and design your website, manage products and inventory, process orders, accept payments, and track customer interactions. It also offers various features and apps to help businesses with marketing, analytics, and other aspects of e-commerce.
Shopify is known for its simplicity and scalability, making it suitable for small startups and large enterprises alike. It provides a range of customizable templates and themes, as well as a robust ecosystem of apps and plugins to extend the platform's functionality. With its user-friendly interface, even those without extensive technical knowledge can create and maintain an online store.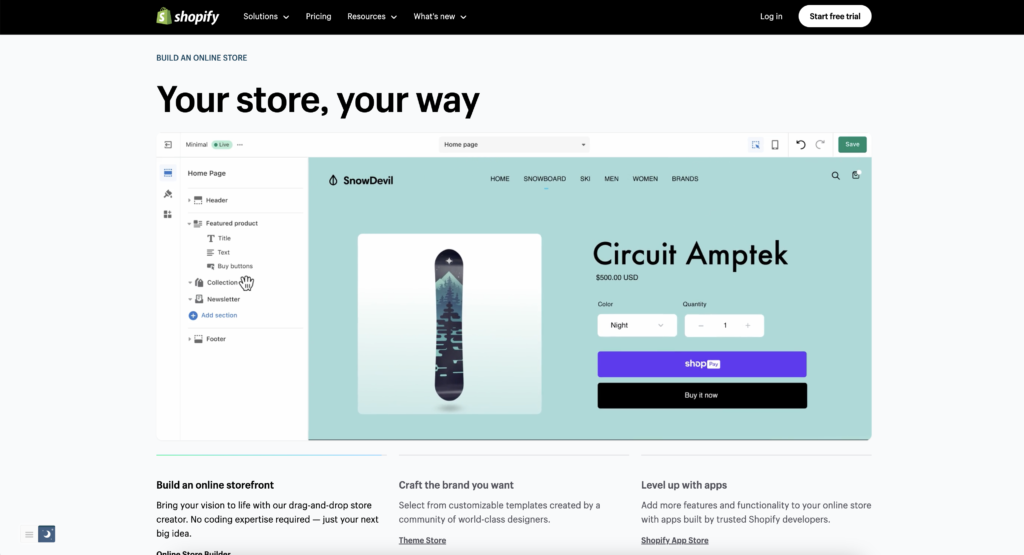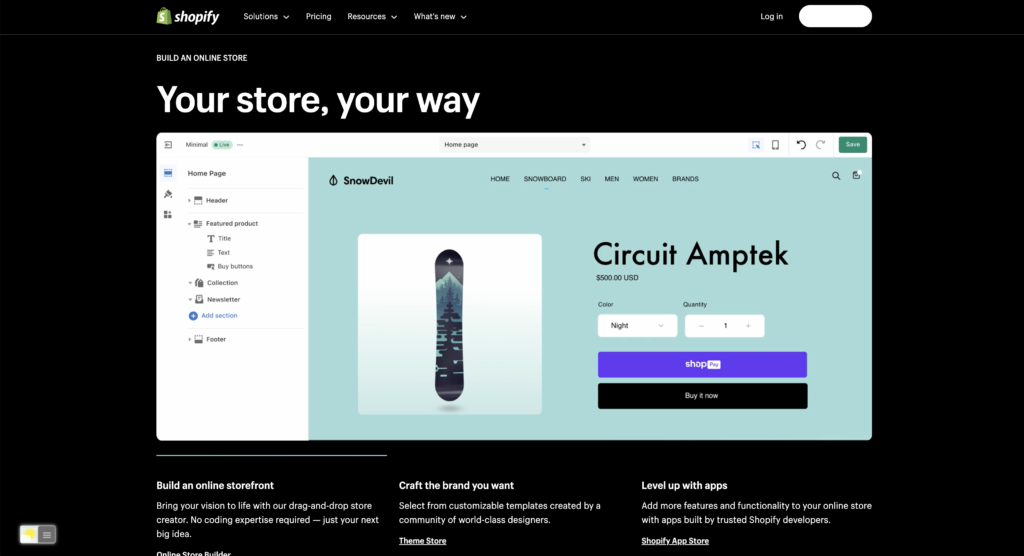 A Bright Idea: Shopify Dark Mode
Shopify Dark Mode is a sleek, eye-friendly feature designed to enhance your e-commerce experience. This innovative theme offers a dark color palette, making late-night store management a breeze. Here's a detailed look at what makes Shopify Dark Mode a game-changer.
The Advantages of Dark Mode
Beneath the surface, Shopify Dark Mode comes with a host of benefits, such as reducing eye strain during long work hours and improving overall readability. Additionally, it can conserve battery life, which is particularly useful for extended sessions.
Enabling Shopify Dark Mode
Getting started with Shopify Dark Mode is a simple process. Here, we'll guide you through the steps to enable this feature and experience the advantages firsthand.
Troubleshooting Common Issues
While Shopify Dark Mode is a fantastic addition, occasional hiccups can occur. We are here to listen to your concerns and address the issues in the free Turn Off the Lights browser extension update, to ensure your experience remains seamless.
How to enable Shopify Dark Mode
Activating dark mode on Shopify is a simple process. For regular desktop internet users, you can get also this Shopify Night Mode version on your favorite web browser. That with the Night Mode option in the Turn Off the Lights Browser extension. Follow the steps here below on how to enable this free solution in your web browser:
Download the Turn Off the Lights browser extension
Click right on the gray lamp button and select Options in the menu item
The Turn Off the Lights Options page shows up and select the tab Night Mode
And enable here the Night switch or the long-press feature to activate the night mode on the current web page
Conclusion
Shopify Dark Mode is a fantastic addition to the world of e-commerce, offering a sleek and comfortable way to manage your online store. With benefits like reduced eye strain, improved readability, and battery conservation, it's a win-win for store owners and customers alike. As the lights dim on this article, we hope you've gained valuable insights into the world of Shopify Dark Mode.
If you find it useful to get your Dark Mode for Shopify, then you can share the link on Facebook or share the link on Twitter. So your family, friends, or colleagues can know about this handy free tool.
FAQs
Is Shopify Dark Mode available on all devices?
Yes, with the Turn Off the Lights browser extension, you can enable Shopify Dark Mode on various devices, including desktop computers, tablets, and mobile phones.
Does Dark Mode affect website performance?
No, enabling Dark Mode on Shopify doesn't affect your website's performance or SEO. It's a cosmetic change designed to enhance user experience without impacting functionality.
Can I schedule Dark Mode to turn on and off automatically?
Yes, on the Turn Off the Lights Options page, you can enable the schedule to allow you to enable it automatically at your chosen time.