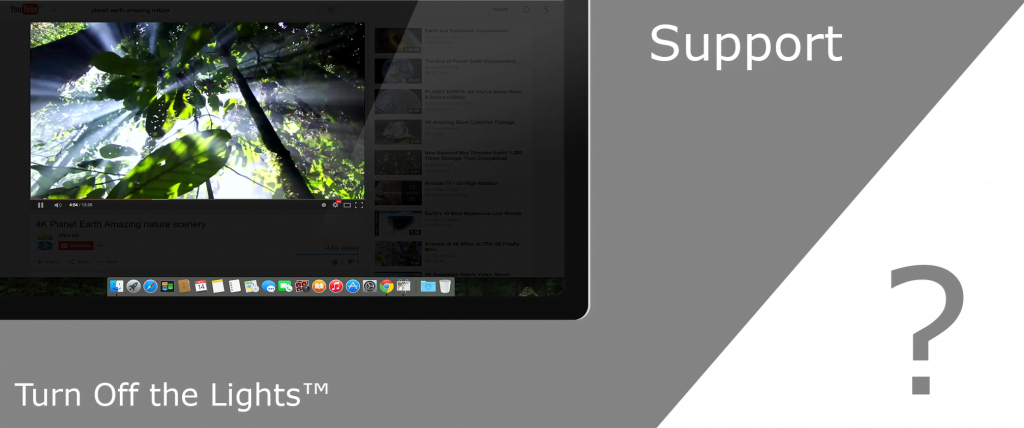 What should I do? The best way is to use the "Contact Us" for here on the top of this web page. And to doesn't use the review web page in the Chrome web store, Firefox add-on gallery or the Opera extension gallery. That is very difficult for us to contact you back, and provide you steps to solve this issue. Or some time we need more information how to simulate this issue in our web browser or application.
I got a new question! And I need help!
If you have a new question, use this support form to contact us. And try to explain it must as possible such as your system operating system and web browser. It also good to provide us what steps you already tried.
---
Do you found technical, factual and grammatical errors on the Turn Off the Lights website?
You can report a technical problem using the
Turn Off the Lights online technical error feedback form
.
---