Do you want a Night Mode for Facebook app and website? You can get this Facebook Dark Mode by following the steps here below on this help page. You get a darker and customizable theme that matches with the content on your Facebook page. And a nifty Facebook dark mood experience like never seen before.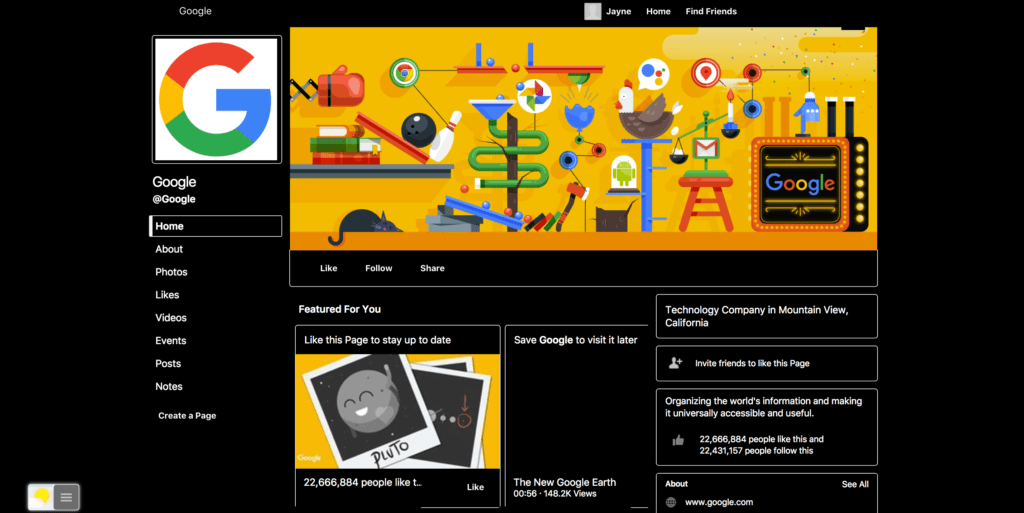 How to activate the Night Mode for Facebook app
Follow the instruction steps here below to get your own customizable Facebook dark mode experience. That is available for all major web browsers, which include Google Chrome, Safari, Firefox, Opera, Yandex, and Microsoft Edge.
Make sure you have installed the Turn Off the Lights Browser extension on your favorite web browser
Click right on the gray lamp button, and click on the menu item Options
You see a new web page show up and click now the Night Mode tab
Enable the first checkbox to show the switch on each web page
Restart your web browser, and now with one click you can convert the web page to a Night theme
When the night switch is visible below your current web page, you can click on it to activate the dark theme (it go from the moon icon to the cloudy sun icon). And with a single tap back on the switch, you get back your normal blue Facebook web page style.
However, if you do not like the completely black background. You can change this background color to a different kind of color such as gray, green, red, yellow, orange, etc. That is also for the text and hyperlink color you see on the Facebook page. Everything can be customized to your personal touch from the Turn Off the Lights Options page, in the Night Mode tab. That converts your page it to a more comfortable experience for your eyes and decrease the bright light shining to your face.
---
Do you found technical, factual and grammatical errors on the Turn Off the Lights website?
You can report a technical problem using the Turn Off the Lights online technical error feedback form.
---