Having a migraine is not good. And it is not comfortable when you are working in front of the computer. Here the migraine treatment options that can solve your problem.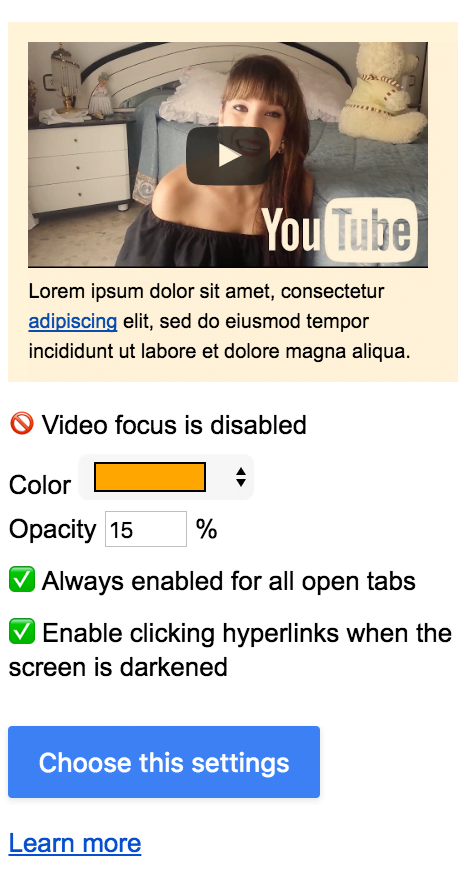 There many simple ways to reduce your migraine.
Go outside to the forest.
Take a nap and close your eyes and rest.
Do a massage your neck and temples.
Try to place a warm towel on your neck.
Listening to some relaxing music.
Minimize stress.
Eat healthy food and drink.
Migraine treatment options
In your web browser, you can also reduce the bright light by installing the free Turn Off the Lights browser extension. That is available for Google Chrome, Firefox, Safari, Opera, Yandex, and Microsoft Edge.
Open the official Turn Off the Lights website:
https://www.turnoffthelights.com
Click on the big blue download button.
When the installation is complete, open the Turn Off the Lights Options page by clicking right on the gray lamp button and select Options from the right-click menu.
And click on the tab Advanced Options.
Scroll down until you see the topic Bulb. And enable here the Screen Shader option.
If you need any help or want to learn more about the other great features. You can read more in the Turn Off the Lights website or here on the Turn Off the Lights Support page