Did you recently installed the Turn Off the Lights Chrome extension, and later that day or the next morning you see that the website content is black. Or better said, it makes my screen all black. And you can not open the settings page and can not uninstall any Chrome extensions you are using.
The solution that makes my screen all black issue
The problem is not really the Turn Off the Lights Chrome extension issue, but your hardware (and video cart drivers update is needed).
Disable hardware acceleration
The most common workaround for black screen issues in Google Chrome is to disable GPU compositing on all pages. The disable GPU Chrome will then use your regular CPU processor to render the web page. In case you do not know how to do that, follow these instruction steps:
Create Google Chrome shortcut on Desktop (in case you don't have it)
Right-click the shortcut, and select Properties
Click on Shortcuts tab
In Target window, add the following text: "[space]–disable-gpu" (so the path should look like chrome.exe" –disable-gpu")
Save changes
Now, open Chrome and go to Settings > Show advanced settings
Now, just disable the Use hardware acceleration when available option
Restart Chrome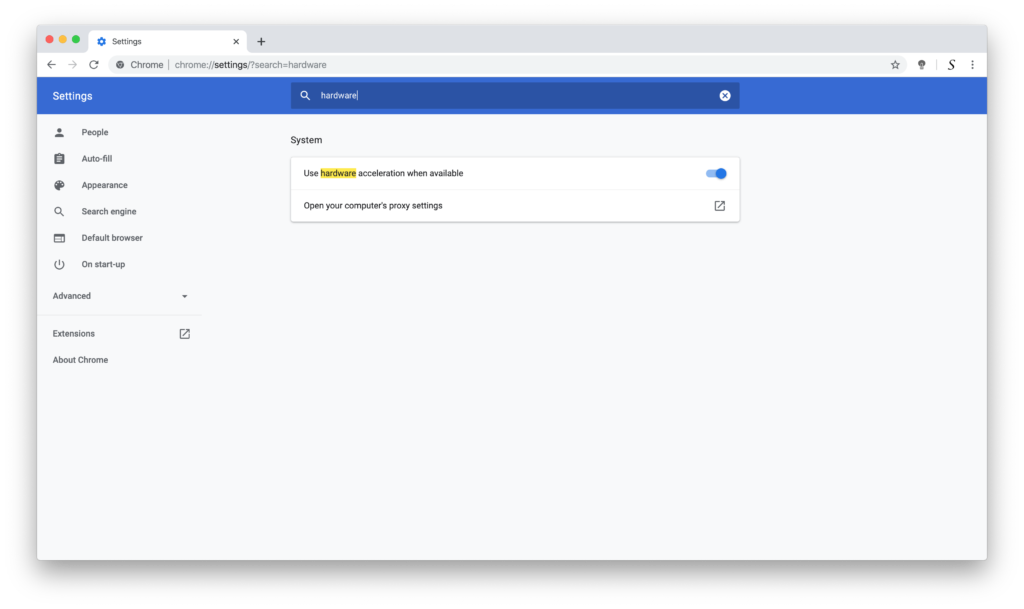 Disable Chrome flags
Another solution is to disable some Chrome flags, in order to get rid of the black screen problem. The flags we're looking to disable are:
GPU compositing on all pages
Threaded compositing
Do SHOW Presents with GD
Here's what you need to do:
Enter the following URL in the Chrome address bar: chrome://flags/
Look out for the above-mentioned flags, and disable them
Restart Chrome
Conclusion
We hope this answer one of your questions about the makes my screen all black issue:
how to turn off hardware acceleration Chrome
how to disable hardware acceleration in Chrome
Chrome disable hardware acceleration
disable hardware acceleration Chrome
If you find it useful to get your screen back to normal, then you can share the link on Facebook or share the link on Twitter. So your family, friends, or colleges can know about this handy tip page.